Product Code
ACE-1810-801
Product Item Code
MIC-MT43A4G40200NFA-S15_ES_A_die
Device Manufacturer
Micron Technology
Device Type
Other Memory and related
Channel
Advanced Packaging - Process
Image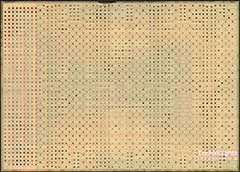 This is an Advanced CMOS Essentials (ACE) Summary document of the Micron MT43A4G40200NFA-S15 ES:A Hybrid Memory Cube Gen 2 (HMC2) 3D package analysis. Concise analyst's summary of critical device metrics, scanning electron microscopy based energy dispersive X-ray spectroscopy (SEM-EDS) of package materials, and salient features supported by the following images:
Package photographs and X-rays
Die photographs
Optical Bevel images and printed wiring board (PWB)
SEM and optical cross section of the general package structure, metals, dielectric materials, die, through silicon vias(TSVs) and package interconnect structure
A unique vault of trusted, accurate data at your fingertips
Our analysis goes as deep as required to reveal the inner workings and secrets behind a broad range of products.
Search our analysis and website
Don't miss another update from TechInsights.
All our latest content updates sent to you a few times a month.