Reach out to our Sales team directly for immediate assistance with all sales-related inquiries
Get in touch with customer support for assistance with your TechInsights subscription
Do you have a media enquiry regarding TechInsights' technology and patent services?
Corporate Headquarters
Corporate Headquarters
TechInsights Inc.
1891 Robertson Road, Suite 500
Ottawa, ON K2H 5B7, Canada
Techinsights USA Inc.
7100 E Belleview Avenue
Suite 202
Greenwood Village, CO 80111
TechInsights Japan K.K.
Room 614, 6th Floor,
The Imperial Hotel Main Bldg
1-1-1 Uchisaiwaicho Chiyoda-ku,
Tokyo, Japan 100-0011
TechInsights Warsaw
Ul. Taneczna 18c
Warsaw, Poland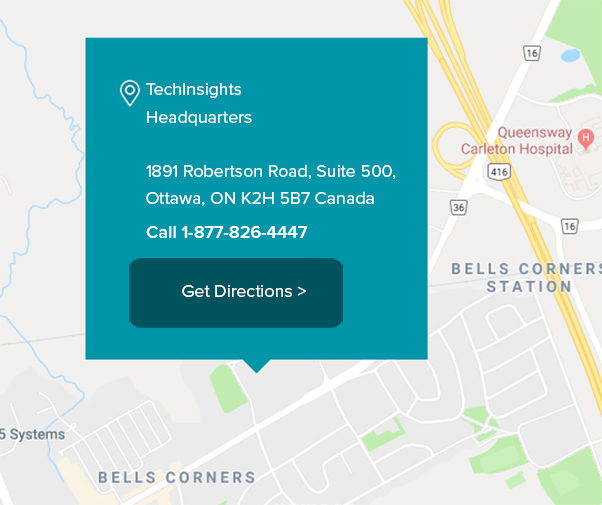 Search our analysis and website
Latest Posts From Our Blogs
Don't miss another update from TechInsights.
All our latest content updates sent to you a few times a month.