Invaluable insight from industry-recognized SMEs.
Leverage 30+ years expertise to reveal technology innovation that impacts your organization and helps inform decision-making.
All analysis is curated by our industry-recognized, trusted Subject Matter Experts and leverages our 30+ years expertise of reverse engineering expertise to reveal technology innovation that impacts your organization and helps inform decision-making.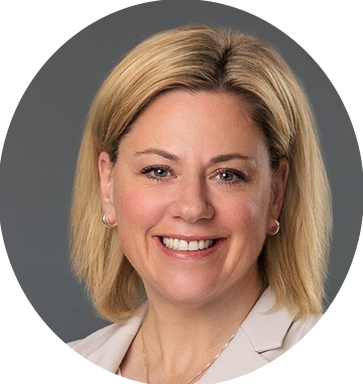 Carrie MacGillivray, Managing Director
Carrie MacGillivray is the Managing Director of Reverse Engineering at TechInsights. She leads a large team of subject matter experts, engineers, and technologists who provide detailed analysis of semiconductors and microprocessors down to the atomic level. Before joining TechInsights, Carrie spent 20 years as an industry analyst analyzing and publishing research on the future of the telecommunications, mobility and IoT markets. Her last role was Group Vice President and General Manager at IDC where she was responsible for setting the direction of IDC's research on how pervasive connectivity affects in the workforce, connected things, and processes. She has been regularly named one of the top 100 most influential analysts in the industry and is recognized globally as a technology thought leader, advisor, and keynote speaker. Carrie has a Bachelor of Commerce (Honours) degree from Queen's University in Kingston, Ontario.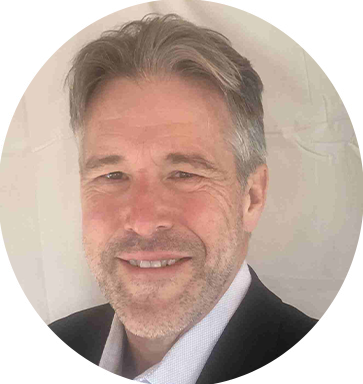 John Scott-Thomas
John Scott-Thomas has worked in the semiconductor field for over 30 years. He completed his graduate work in device physics studying at MIT, looking at quantum effects in ultra-small (at the time) transistors. He worked as an Analog designer and design team manager at a CMOS image sensor start-up for six years. Now a senior analyst at TechInsights, he generally works in analog electronics, specializing in CMOS imagers and displays. His work is in both Intellectual Property and the technical analysis of current products. He has authored several technical papers and is the inventor of numerous CMOS imager patents.
Jefferson Chua
Jefferson Chua is a senior Circuit Design Analyst and IoT Technical Analyst who has been at TechInsights for over 22 years. Jefferson performs circuit extraction for both transistor and system level schematics from layouts, and high-level analysis on analog, RF, and power management circuits. Prior to joining TechInsights, Jefferson was a senior Circuit Design Engineer at Rohm LSI Design.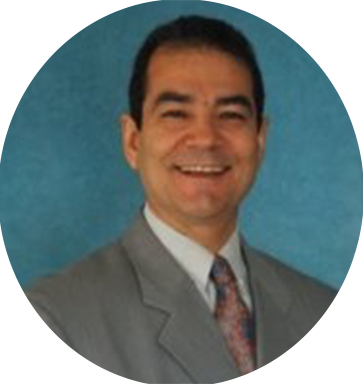 Wilson Machado
Wilson has been with TechInsights over 10 years, and currently holds the position of Senior Process Analyst, where he has specialized in technical structural and material analysis of CMOS image sensors. Wilson's experience at TechInsights encompasses other areas, such as logic ICs, memories and IC packages. Additionally, he provides technical support for patent licensing and patent evaluation based on reverse engineering. Wilson has over 35 years of experience in the semiconductor industry, and during his professional career he worked in several countries (Brazil, Germany and Canada) in a variety of roles including process analysis, process engineering, reliability and failure analysis, where he gained a deep understanding and knowledge of semiconductor devices fabrication processes and semiconductor device physics. Wilson has an M.Sc. in Electrical Engineering from Carleton University, Canada.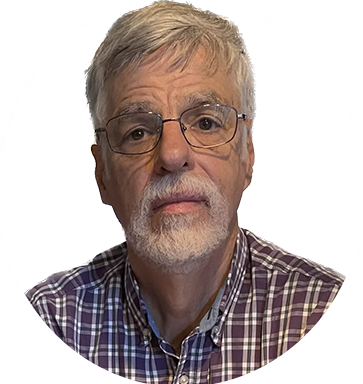 Dan McGrath
Dan has worked for over 40 years specializing in the device physics of pixels, both CCD and CIS, and in the integration of image-sensor process enhancements in the manufacturing flow. He received his doctorate in physics from John Hopkins University. He chose his first job because it offered that designing image sensors "means doing physics" and has kept this passion front-and-center in his work.
Dan has worked at Texas Instruments, Polaroid, Atmel, Eastman Kodak, Aptina, BAE Systems and GOODiX Technology and with manufacturing facilities in France, Italy, Taiwan, China and the USA. He has been involved with astronomers on the Galileo mission to Jupiter and to Halley's Comet, with commercial companies on cell phone imagers and biometrics, with scientific community for microscopy and lab-on-a-chip, with robotics on 3D mapping sensors and with defense contractors on night vision.  
Dan's publications include the first megapixel CCD and the basis for dark current spectroscopy (DCS). In addition to being a Senior Technology Fellow - Image Sensors with Techinsights, he is a visiting researcher pursuing his interest in dark current with ISAE Supaero.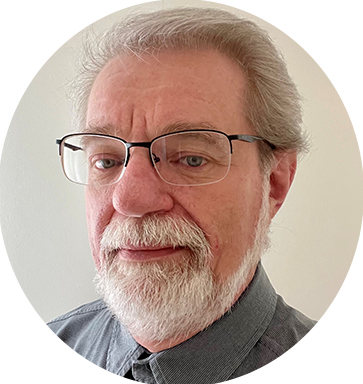 Radu Trandafir
Radu Trandafir is a mobile RF subject matter expert within the Technology Office at TechInsights. Radu's background includes more than 25 years in designing, engineering, analyzing, and reverse engineering hardware and software systems. Having led the Systems and S/W Analysis team for more than seven years, Radu is well versed in analyzing technology, comparing technology to patents, and conducting functional testing of a wide range of technologies. He has an extensive background in RF hardware systems design.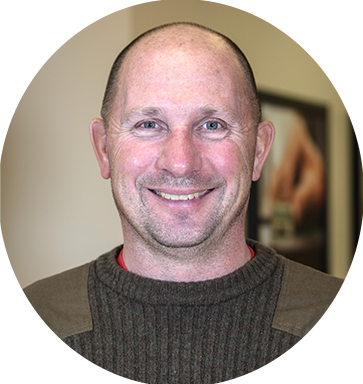 John Sullivan
John Sullivan is a Senior IP Solutions Analyst with TechInsights. His more than 20 years within the organization – first with Chipworks, now TechInsights – have seen him in several different roles, from Circuit & Patent Analyst, Engineering Circuit Manager, to the IP side of the house, and into his current position. His experience has made him a well-rounded patent analyst and reverse engineering professional. His current role involves planning and executing programs that help TechInsights clients leverage their intellectual property.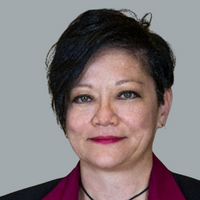 Stacy Wegner
Stacy Wegner is the Senior Technology Analyst at TechInsights' Teardown division, responsible for ensuring the highly technical data produced by our analysts is transformed into consumable competitive intelligence. Stacy has an extensive background in advanced technology devices, marketplace analysis, and TechInsights products and practices.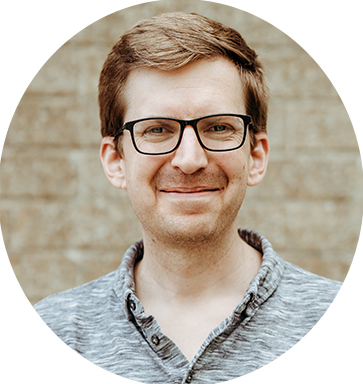 Stephen Russell
Dr. Russell has over 15 years' experience in wide bandgap (WBG) device fabrication and characterization. He received his PhD in Electronic Engineering in 2013 from the University of Glasgow with a thesis entitled 'High Performance Hydrogen-Terminated Diamond Field Effect Transistors' and demonstrated what was at the time the highest frequency diamond transistor reported. Continuing in academia, he researched high voltage silicon carbide devices, and successfully demonstrated 3.3 kV and 10 kV variants. He won the IEEE Transactions on Power Electronics – best paper award in 2018 for the paper 'High Temperature Electrical and Thermal Aging Performance and Application Considerations for SiC power DMOSFETs'. He also led an exploratory research project in gallium oxide for power devices, presenting findings to the Royal Institution, London. He moved into industry in 2018 to lead development of a new silicon IGBT product line and instigated an R & D project to use silicon carbide JFETs in circuit protection applications. In 2020, he joined TechInsights as subject matter expert for power semiconductor devices keeping abreast of developments across the entire industry.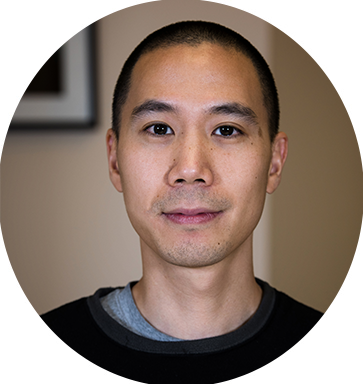 Eugene Hsu
Dr. Eugene Hsu provides Technical Support for patent licensing and patent evaluation based on reverse engineering, as well as technical structural and material analysis semiconductor devices packages. He has over 15 years of academic and professional experience in semiconductor fabrication, material analysis, and reverse engineering, and is knowledgeable in areas spanning semiconductors, device physics, optics, and photonics, as well as electrical engineering. Eugene received his Ph.D. in Engineering Physics in 2012 from McMaster University, Canada. Since starting at TechInsights in 2012, he has also gained skill in sample preparation for process and circuit analysis. He has authored various analysis reports including Teardown and Functional Analysis of Consumer Products, Device Fabrication Processes of Processors, Image Sensors, Memory, and MeM Devices. He currently works with the IP team, providing technical analysis and reviews for patent portfolio support. Throughout his academic and professional career, he has gained familiarity with analytics techniques including and not limited to SEM, TEM, AFM, AES, SIMS, EDS, EELS, etc., and continues to employ a combination of these techniques in reverse engineering related analysis. He has twenty-three peer-reviewed journal, conference, and magazine publications, including two articles in Applied Physics Letters.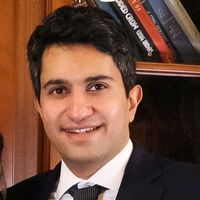 Ali Khazaeli
Dr. Ali Khazaeli is a subject matter expert for battery at TechInsights, with over 10 years of experience in the development, fabrication, and characterization of batteries for both consumer electronics and automotive. He holds a Ph.D. from Queen's University and has led an exploratory research project into the applications of advanced materials for batteries and supercapacitors.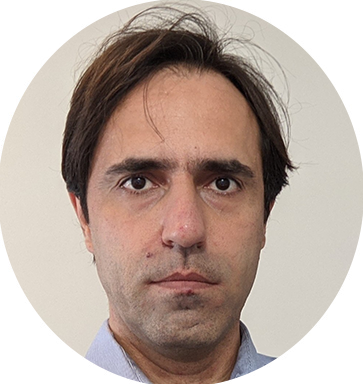 Reza Moghaddam
Reza joined TechInsights in 2021, with over a decade experience in renewable energy systems such as Li batteries, fuel cells, water electrolyzers, and supercapacitors. He has extensive experience in scientific instruments including electrochemical stations, cameras, spectrographs, and surface-probing microscopes. In his current role at TechInsights, he conducts reverse engineering/process analysis on Li batteries, power management/generating as well as logic devices. Reza holds a PhD (distinction) in Electrochemistry from Memorial University. Prior to joining TechInsights, he was an academic researcher and technology consultant for several years. He has published 30+ journal papers and 1 US Patent and has peer-reviewed journal papers.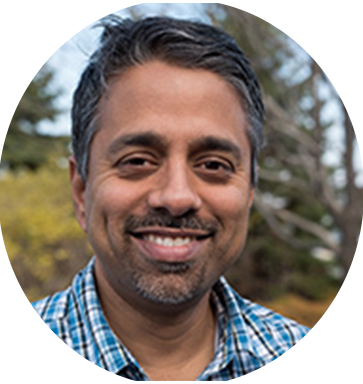 Rajesh Krishnamurthy
Rajesh Krishnamurthy is a senior analyst for TechInsights, an Ottawa, Canada-based reverse engineering company. TechInsights analyses a broad range of devices, giving Rajesh a unique overview of what technologies make into the real world of semiconductor production. Rajesh graduated in 1998 with PhD in Materials Engineering from University of Western Ontario, London, ON, Canada. He has more than 20 years of experience working as an analyst, focusing on semiconductor process development, and R&D of semiconductor materials and devices. He joined the TechInsights team in 2006.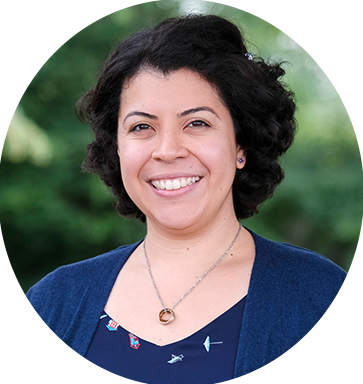 Alexandra Noguera
Alexandra Noguera is a Senior Logic Analyst at TechInsights where she provides analysis and technical support for competitive intelligence on reverse engineering of advanced CMOS technology nodes, leading SoC design and standard cells/layout analysis, and identifying IP blocks for SoC floorplan. She has a Bachelor's degree in Electrical Engineering from Carleton University, in Ottawa, Ontario, Canada and 10 years of experience working in semiconductor circuit analysis. Alexandra joined Chipworks (now Techinsights) in 2012. Her principal focus is leading SoC Design Analysis projects involving layout-like analyses extracting standard cell libraries, routing efficiency, power grid, clock tree, etc., across TSMC, Samsung and Intel technologies. She is also actively involved in identifying IP blocks for SoC floorplans, along with estimating gate counts, bit cell density, and standard cell libraries characterization, as well as analysis of circuit layout for translation into schematics, followed by hierarchical representation of circuit schematics focused on analog front ends, digital logic, and memory cells. For the last 3 years she has been responsible for content creation for advanced CMOS logic process, including competitive benchmarking trends and quarterly briefings.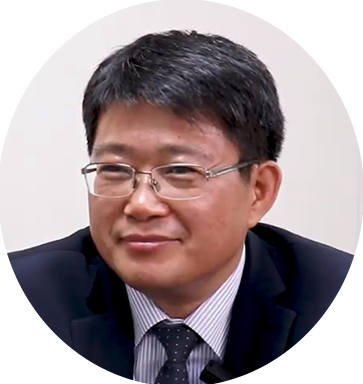 Dr. Jeongdong Choe
Jeongdong Choe has a Ph.D. in electronic engineering and 30 years' experience in semiconductor process integration for DRAM, (V) NAND, SRAM, and logic devices. A Ph.D. in Electronics (Semiconductor) from Sungkyunkwan University, he also holds master's and bachelor's Degrees in Materials Engineering (Metallurgical) from Yonsei University. His background includes positions as a Team Lead in R&D for SK-Hynix and Samsung, where he optimized process and device architectures with state-of-the-art technologies for mass production. At TechInsights he has been focusing on technology analysis on semiconductor process, device, and architecture. He has authored numerous articles on memory technology including DRAM Technology Trends, 2D and 3D NAND Process/Device Integration Details, and Emerging Memory such as STT-MRAM, XPoint, ReRAM and FeRAM Design and Architecture. He quarterly produces and updates a widely distributed memory roadmap on DRAM, NAND, and Emerging Memory. Jeongdong has over 100 filed/issued patents in semiconductor process integration for DRAM, (V)NAND, SRAM, and logic devices.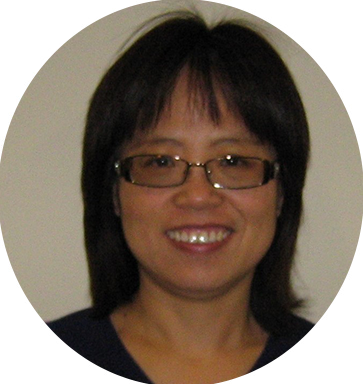 Jun Lu
Jun Lu is a Senior Process Analyst at TechInsights where she provides technical support for patent licensing and patent evaluation based on reverse engineering, as well as technical structural and material analysis of semiconductor devices and packages. She has over 20 years of professional experience in semiconductor manufacturing, R&D and process development, and reverse engineering, TEM microscopy and material analysis. She joined Semiconductor Insights' (now TechInsights) state-of-art reverse engineering lab in 2004 de-processing semiconductor devices layer by layer and routinely performing measurements and materials analyses on semiconductor devices through SEM and TEM imaging, SEM-EDS, TEM-EDS, and TEM-EELS. She has been involved in the process and structural analysis of memory devices, advanced logic CMOS devices, MEMS devices, LCD display panels, LEDs, and multiple device packages. She also provides technical evaluation and rating of patents and analysis of device fabrication processes and structures to provide evidence of use for clients. Since year 2017 she has been responsible for creating graphical emulation of process flows using CAD tools for memory devices.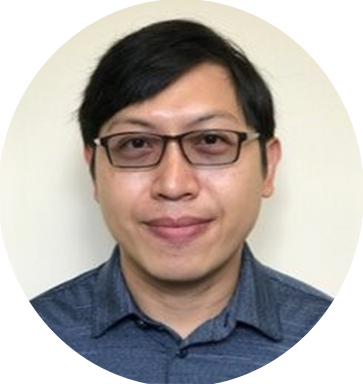 Chi Lim Tan
Chi Lim is the senior process analyst in the memory team at TechInsights, supporting memory related topics and custom analysis. He has extensive experience in process integration, technology development & transfer, and research & development for NOR, NAND and embedded FLASH. He had contributed to the successes of SSMC (NXP-TSMC joint venture), GLOBALFOUNDRIES, IMEC and Micron, prior to joining TechInsights. He earned both his master and bachelor's degrees from the National University of Singapore.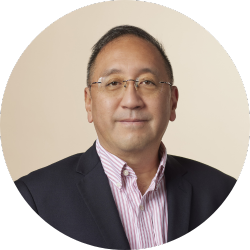 Brett Azuma, Managing Director
Brett Azuma is the managing director of Market Analysis at TechInsights, leading a team of world-renowned industry analysts in the creation of the most comprehensive coverage of the full semiconductor market and value chain from materials to semiconductors to end markets. Leveraging his extensive experience in integrating over 20 different analyst firms over his career, Brett drives commercial revenue and audience growth through integration of analysis and content from Strategy Analytics, The McClean Report, IC Knowledge, and VLSI Research into TechInsights ensuring it is the most trusted source of actionable, in-depth intelligence to the semiconductor industry.
With over 35 years of leadership experience in the Technology and Telecom industries across diverse domains such as research and analysis, engineering, marketing, product, operations, and sales, Brett is uniquely positioned to drive high impact differentiated market analysis. Brett's previous roles include Head of Research – S&P Global Market Intelligence, President – Ovum Research, President of Ovum-RHK - North America, Chief Research Officer – 451 Research, Group Vice-President – Gartner, Chief Analyst – Dataquest, EVP – RHK Research, SVP Sales and Marketing - Movius, Product Line Director – AT&T, and Engineering Manager – AT&T. Brett received his BS in Electrical and Computer Engineering from University of California, Davis, and has received numerous honors during his career such as being named as one of the top 50 executives at S&P Global in 2020.
Semiconductor Manufacturing Economics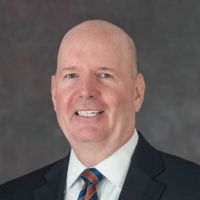 Scotten W. Jones
Scotten W. Jones (Scott) has over 40 years of experience in the semiconductor and MEMS industries. Scott has designed, built and run wafer fabs, been co-general manager of a semiconductor division and vice president of engineering at a MEMS start-up. For the last 23 years Scott has served as president of IC Knowledge LLC, the world leader in cost and price modeling of semiconductors. At IC Knowledge Scott's expertise is in semiconductor and MEMS technology, cost and economics and he has widely published in these areas as well as leading the development of IC Knowledge's world leading cost and price models. Scott has published widely on semiconductors and MEMS and is a frequent contributor to www.semiwiki.com as well as speaking at leading conferences.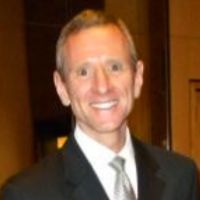 Brian Matas
Brian Matas joined TechInsights in 2022 after co-founding and serving as Vice President of Market Research at IC Insights for 25 years. He is responsible for researching, analyzing, and forecasting global trends and developments across the entire semiconductor industry for TechInsights' McClean Report, with particular focus on the memory and analog ICs markets. Additional responsibilities include covering emerging trends in capital spending, the foundry markets, and end-use applications. He also is a contributing author for the company's bi-weekly research bulletins.
Brian received his Bachelor's degree in physics from Anderson University and a Master's degree in aerospace science from Embry-Riddle Aeronautical University. Based in Scottsdale, AZ, he enjoys competitive road cycling, is a private pilot, and has been an active member of The Phoenix Symphony Chorus for more than 15 years.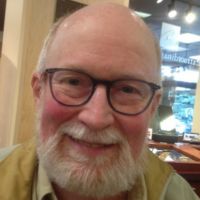 Rob Lineback
Since 2005, Rob Lineback has been a senior market research analyst covering the semiconductor industry, first with IC Insights for 17 years and now with TechInsights, working out of the Dallas/Fort Worth, Texas, area. In the past four decades, Lineback has also worked out of New York, Boston, and Germany. In addition to global trends in semiconductors, he closely tracks markets and developments in microprocessors, microcontrollers, image sensors, sensors, power devices, and merger and acquisitions (M&A) by semiconductor suppliers.
Prior to becoming an analyst, Lineback was a semiconductor and electronics industry editor for more than 25 years, working on print and online Internet-based publications. His previous positions include senior technology editor at Solid State Technology magazine, editor in chief at Semiconductor Business News, Electronic Business Today, Electronics World News, Electronic Buyers News, and Electronics magazine. He also worked in the 1990s as the European editor of Electronic News, based in Munich, Germany, and was a co-founder of the online Semiconductor Reporter in 2002.
In the 1970s, Lineback was the assistant business editor at the Dallas Times Herald and began work as a journalist with a daily newspaper in East Texas. The son of an early transistor engineer at Texas Instruments, Lineback graduated in 1975 with a B.A. degree in journalism from North Texas State University, where he was the editor of the campus' daily newspaper in his final semester.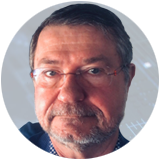 G. Dan Hutcheson
Dan is Vice Chair of TechInsights Inc. He is a recognized authority on the semiconductor industry, winning SEMI's Sales and Marketing Excellence Award in 2012 for "empowering executives with tremendous strategic and tactical marketing value" through his e-letter, The Chip Insider®; his book Maxims of Hi-Tech, and his many interviews of executives.
As some industry leaders have said, "He is the marketing voice and expert for the industry." "Dan has methodically captured the essence of the industry and produced it in such a way for all to benefit … He has been such an integral part of the industry for so long, it is difficult to imagine the industry without his contributions."
Dan's public work on the industry has often focused on challenging predictions of the demise of Moore's Law that date back decades by demonstrating how doomsayers have been outpaced by emergent behavior through the innate ability of technologists to innovate.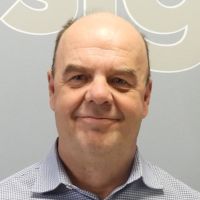 Risto Puhakka
Risto Puhakka is Product Director at TechInsights leading the company's commercial operations and market research activities. He is an expert in Semiconductor Capital Equipment markets as well as Semiconductor Manufacturing, and his knowledge has positioned him as a trustable advisor to managers, boards, and investors about semiconductor market trends and strategic industry statistics. Risto is a graduate of Helsinki University of Technology (MSc) and UC Berkeley, Haas School of Business (MBA).
Andrea Lati
Andrea Lati is the Director Market Analysis at TechInsights Inc. Since joining the company in 2001, Andrea has been focusing on managing and developing forecasting models as well as performing market analysis and research on electronics, semiconductor, and equipment markets. In addition, Andrea has performed many custom studies for various clients and is a co-author of The Chip Insider ®. He earned his bachelor's degree in Mathematics and Economics from the University of California Santa Barbara.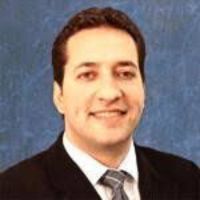 Boris Metodiev
Boris is an Associate Director in the Manufacturing Analysis team at TechInsights, focusing on research management in the semiconductor, equipment and electronics markets.
Prior to TechInsights, Boris has been working for research firms like Strategy Analytics (now TechInsights), 451 Research and Yankee Group, specializing in mobile and connected devices, vendor strategies, technology innovation, mobile OS and ecosystems. Boris is an experienced industry analyst, often quoted in media publications, and with a busy conference and vendor briefing schedule. He holds a master's degree in Economics and Finance from Hult University in London.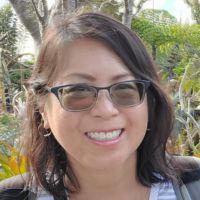 May Chang
May earned her bachelor's degree in Economics from the University of California Berkeley. She started her career at VLSIresearch (now TechInsights) as an Analyst, Market Research Assistant to the President, and Director of Customer Satisfaction Report. Before she re-joined TechInsights, she was an Operations and Project Manager for a digital development company. Since 2022, May is part of the Manufacturing Analysis team and specializes in Critical Subsystems.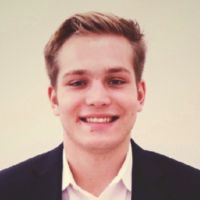 Gray Stephenson
Gray Stephenson joined the TechInsights Manufacturing Analysis team in 2022 as an associate analyst for Critical Subsystems. Prior to TechInsights, he worked with the Belize Department of Agriculture to combat food supply constraints in rural areas. Gray earned his Bachelor's degree in Economics and Finance from the University of Arkansas.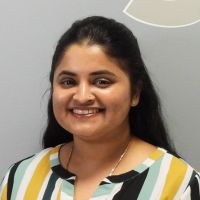 Panchami Phadke
Panchami Phadke is a Market Research Analyst at TechInsights, and her primary focus is Test Connectivity Systems reports such as Probe Card, Sockets and Device Interface Boards, and with a secondary focus on the market analysis of semiconductor tests, both in Memory and Non-memory markets.
She graduated from California State University, Channel Islands with a Master of Science majoring in Mathematics. She also has an MBA in Finance from Ramaiah Institute of Technology, Bangalore. Panchami has published a Master Thesis about using Markov Chain and Python to analyze and predict the Stock Market trend, and has also published many academic papers in Indian Research Journal, SAGE Student Research Conference, etc. and also presented at TestConX China 2022 and TestConX 2023 at Mesa, Arizona.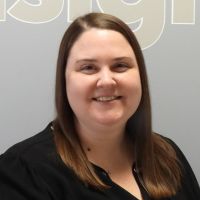 Lyndsey Lindt
Lyndsey Lindt graduated from Cal Poly Pomona with a bachelor's degree in Business Administration, Marketing Management. She is Market Research Analyst for TechInsights Manufacturing Analysis, and works specifically on the analysis and reports for the Equipment Database area as well as the Customer Satisfaction Survey.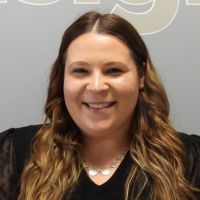 Desiree Bernard
Desiree Bernard is currently an analyst at TechInsights Manufacturing Analysis and works with the Customer Satisfaction Survey. Previously with VLSIresearch (now TechInsights), she took care of administrative duties for the CEO and President of the company.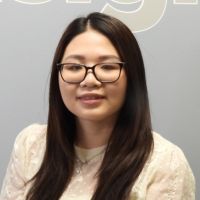 Nhi Than
Nhi Than is a market research analyst at TechInsights, Inc., and has a Bachelor's degree in Sociology- Culture & Communications from the University of California, San Diego. She initially joined the company as a client services and data specialist in charge of supporting customers and performing database updates. Since 2022, she transitioned to an analyst role that primarily focused on the test and handler market. Nhi is involved in the Chip Market Research Services (CMRS) and co-manages the equipment database.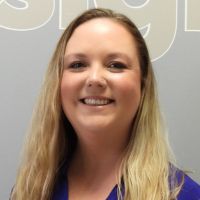 Shereen Vaux
Shereen Vaux is a Senior Analyst of Market Research at TechInsights, focusing on managing forecasting models as well as performing market analysis and research on electronics, semiconductor, and equipment markets. She has a BS degree in Business Administration with a concentration in Finance from San Jose State University.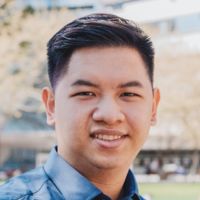 Louis Tran
Louis Tran is an Analyst of Market Research at TechInsights, focusing on maintaining a forecasting database as well as performing market analysis and research on semiconductor and capital expenditure forecasts. He has a BS degree in Applied Mathematics with a concentration in Statistics from San Jose State University.
Joseph Byrne
Joseph Byrne is the Director of Processor Analysis at TechInsights, managing content development for the company's communications IC market service, AI market service, and the award-winning Microprocessor Report. He has extensive experience in the semiconductor industry, with a focus on communications and semiconductors. Prior to joining TechInsights, he held senior positions at NXP and The Linley Group, where he provided strategic guidance on product decisions to senior semiconductor executives. Mr. Byrne started his career at SMOS Systems, where he worked on developing high-performance RISC microprocessors. He holds a BS in engineering from Duke University and an MBA from the University of Michigan.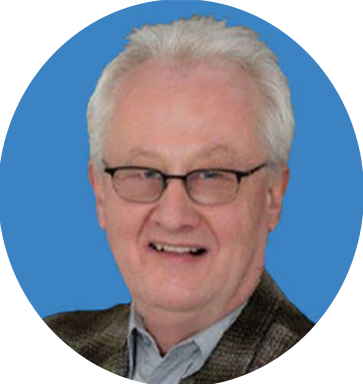 Bryon Moyer
Bryon has been involved in the electronics industry for 40 years. The first couple decades were as an engineer and marketer at all levels of management, working for MMI, AMD, Cypress, Altera, Actel, Teja Technologies, and Vector Fabrics. His industry focus was on PLDs/FPGAs, EDA, multicore processing, networking, and software analysis. He was an editor and freelance ghostwriter for 12 years, writing for EE Journal and Semiconductor Engineering. His editorial coverage added AI, security, MEMS and sensors, IoT, automotive, and semiconductor processing to his portfolio. He has a BSEE from UC Berkeley and an MSEE from Santa Clara University. Away from work, Bryon enjoys music, photography, travel, cooking, hiking, and languages.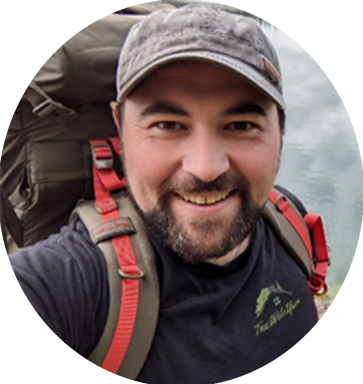 Cameron McKnight-MacNeil
Cameron McKnight-MacNeil is a Process Analyst at TechInsights with over 10 years of experience specializing in the analysis of advanced semiconductor packaging technologies. Cameron regularly analyzes devices such as logic, imaging systems, and power-switching devices. Cameron has worked in semiconductor failure analysis and reverse engineering with knowledge in product development, marketing, and management.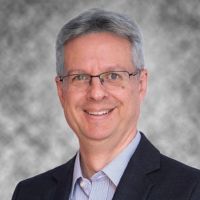 Ian Riches
As Vice President for the Global Automotive Practice, Ian Riches heads research teams that cover all aspects of core automotive electronic systems, semiconductors and sensors on a worldwide basis. Ian has always been passionate about cars - his parents joke that he was shouting Ford! Volkswagen! before he said Cat! Dog!. His areas of research include powertrain, chassis, safety, security and body applications including high-growth areas such as hybrid and electric vehicles, advanced driver assistance systems and autonomous vehicles.
Prior to joining TechInsights, Ian spent two years working as assistant editor of Automotive Engineer, the UK magazine published by the IMechE. He has also held the position of Press Officer/Technical Author for MTL, a company that manufactures safety-related electronic equipment.
With over twenty years of experience, he is one of the foremost industry analysts in the automotive electronics sector. Ian holds an MA in engineering from Cambridge University, UK, where he specialized in fluid dynamics, turbo-machinery and internal combustion engines.
Dr. Claudia Krehl
As Senior Researcher for In-Vehicle UX Research within the Automotive Practice, Claudia Krehl is responsible for leading the In-Vehicle UX research service delivering insights on emerging use cases, consumer priorities, and experience optimisation for in-vehicle connectivity and autonomous and electric vehicles.
Claudia has over 15 years of experience in UX and human factors and has successfully led projects in both established and start-up automotive companies. Prior to joining TechInsights in January 2023, Claudia worked at Jaguar Land Rover, ARRIVAL and OLA Electric.
Claudia holds a PhD in Human Factors and an MSc in Management of Information Technology both from Nottingham University in the UK. She is also a member of the Certified Institute for Human Factors and Ergonomics.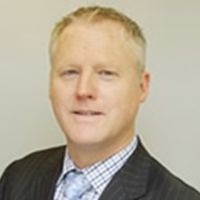 Richard Robinson
Richard Robinson, Director, Automotive Infotainment and Telematics service, (AIT) - has an industry background with over 10 years' experience in automotive, where he directed and developed Navigation, Infotainment and Telematics products for the mass market. He has leveraged his industry experience to create highly detailed analysis and forecasts of Automotive systems, semiconductors and service markets.
Mr Robinson has a background in car-navigation and Human-Machine-Interfaces (HMI) design at Alpine electronics where he led interface design breakthroughs including the worlds first production automotive-interface using Macromedia Flash in 2004 (Jaguar XK), which was also used in the Land Rover Freelander 3 and the Jaguar XF. He was also a key HMI consultant on several award-winning OEM navigation systems for Honda and Acura, including the first navigation head unit with a DVD-Audio drive and surround sound (2004 Acura TL) (JD Power No.1: 2001-2005).
Mr Robinson focuses on the strategic issues thrown up by the migration of Infotainment/Telematics from the traditional automotive focus of the past, to the highly dynamic consumer and connectivity-lead focus of the future. Prior to joining TechInsights Mr Robinson was Principal Analyst leading iSupplis research on automotive infotainment and telematics. Richard has BA from the University of Natal in Durban, South Africa.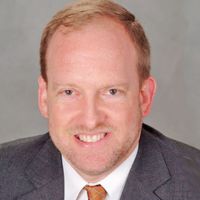 Roger Lanctot
Roger is responsible for guiding TechInsights research into emerging mobility markets encompassing ride hailing, car sharing, micro-mobility, mobility-as-a-service and vehicle subscriptions. The work combines primary and secondary research into user experiences, adoption rates, regulatory issues, and business models.
Roger has 25 years' experience in market research, consulting, and journalism in the electronics industry. His work has included creating new research services and establishing thought leadership in a variety of market sectors. He is on multiple industry advisory boards and is a frequent speaker and blogger on the impact of emerging technologies. He is a member of the TU-Auto Hall of Fame.
Roger has a bachelor's degree from Dartmouth College.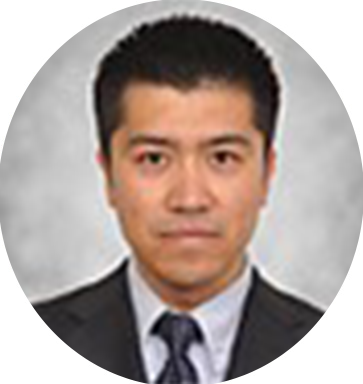 Kevin Li
Kevin's areas of expertise include Telematics, infotainment, intelligent cockpit, and policy compliance research of vehicle data, OTA, and geo-information. He has extensive expertise in areas including product design, forecasting, strategy and market analysis.
Prior to joining TechInsights, Kevin was the senior engineer and international cooperation coordinator for the Research Institute of China Unicom. He has also held the position of software & test engineer for the Radio Regulatory Committee, which focused on the radio monitoring and direction finding of RF signals.
Kevin has a MS from the Beijing University of Posts and Telecommunications, China.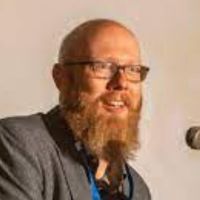 Chris Schreiner
As Director of Syndicated Research within the TechInsights UX Innovation Practice, Chris Schreiner is responsible for leading teams delivering in depth user experience analysis and insights for clients in the wireless, smart home, and automotive industries.
Chris has over 20 years of experience in UX and human factors research, and has successfully led projects globally for clients in the automotive and wireless industries. Prior to joining TechInsights in 2008, Chris worked at Motorola, OnStar, and the Virginia Tech Transportation Institute. Chris holds an M.A.in Cognitive Psychology from Miami University in Oxford, Ohio.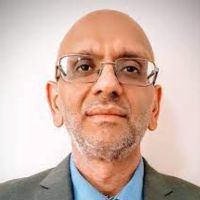 Asif Anwar
Asif Anwar is a 20 year plus veteran analyst at TechInsights, and transferred over to the Global Automotive Practice team in 2019. His current focus at TechInsights is on supporting the automotive industry through the Powertrain, Body, Safety & Chassis (PBCS) and Electric Vehicles Service (EVS) coverage at TechInsights, providing thought leadership and analysis at the system, semiconductor and sensor levels, as well as looking at the broader whole value chain and tracking emerging opportunities.
With a career that spans both engineering and marketing roles in the metals, minerals and electronics industries, Asif has been providing insights and analysis in the advanced electronics markets for over 20 years, covering wireless networks, fiber optic networks, millimeter wave communications, radar, EW and optoelectronic applications. After nearly two decades of immersion in the field, Asif is an acknowledged expert and thought leader in the compound semiconductor industry.
A member of the IEEE (including AESS, MTTS and ComSoc) as well as the IChemE, Asif graduated from the University of Teesside, UK in 1993 with a B.Eng Honours degree in Chemical Engineering, before doing Ph.D research on fatty acids.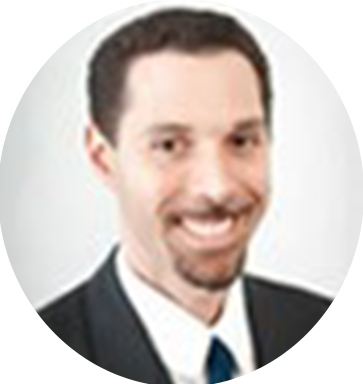 Greg Basich
Greg Basich is the Associate Director with TechInsights' Automotive Infotainment & Telematics service and the company's Automotive Connected Mobility service. He has been with TechInsights since 2013 after a previous 13-year career as a business-to-business automotive journalist.
At TechInsights, Greg focuses on a number of topics, including connected car technologies and business models, automotive infotainment, automotive cyber security, and mobility services, such as car sharing and ride hailing.
Greg holds a BA in Economics from the University of California, San Diego.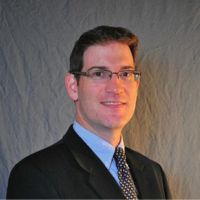 Mark Fitzgerald
Mark Fitzgerald, Director, Autonomous Vehicle Service (AVS) in TechInsights' Global Automotive Practice manages strategic analysis, research and forecasting related to advanced ADAS and automated driving technologies. Mark's 20+ years of automotive experience includes: competitive market analysis, forecasting, and consulting in the areas of automotive electronics and sensor applications in ADAS and automated driving, powertrain control, passenger safety, and vehicle information systems.
Prior to joining TechInsights, Mark headed the Global Automotive Technology Group at S&P Global (IHS Markit) and was a Marketing Analyst for Stoneridge, a tier one automotive supplier of electronic sensors and actuators. Mark holds a BS in Business Management from Providence College, Providence, RI, USA.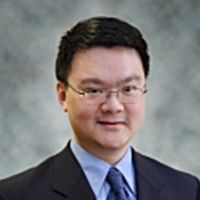 Kevin Mak
Kevin Mak is a Principal Analyst in the Automotive vertical, supporting both the Autonomous Vehicle and Powertrain, Body, Chassis and Safety channels. He performs strategic analysis of automotive electronic systems, semiconductors, and sensors, specializing in ADAS (Advanced Driver Assistance Systems), advanced vehicle entry systems, electrified powertrains, and in-vehicle networking, among many other topics. He regularly chairs and presents at industry events.
Kevin has previously worked for Pioneer Electronics as a sales analyst and planner for the UK subsidiary's aftermarket in-car entertainment and navigation sales division. Before then, he was conducting financial research for the London office of Deutsche Bank's investment banking division and business development research for TMP Worldwide/Monster Worldwide. Kevin holds an MSc in Information Management and Finance from Westminster University, UK.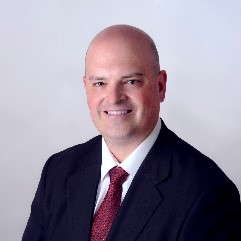 Edward Sanchez
Edward A. Sanchez, Senior Analyst, Global Automotive Practice, brings more than 15 years of experience in the automotive industry in marketing and media, working in both trade and consumer media. He has covered the light truck market for more than a decade, following regulatory changes and shifting consumer preferences in the space such as engine downsizing, the global growth of the crossover segment, and increasing regulatory scrutiny and enforcement of diesel emissions standards.
Prior to joining TechInsights, Edward worked at various roles within the MotorTrend Group covering daily news. He currently works as Senior Analyst for TechInsight's Global Automotive Practice, contributing to the Automotive Infotainment, Powertrain, Body, Chassis & Safety, Autonomous Vehicles and Electric Vehicles services. Edward is regularly quoted in the media on a variety of matters, including electric vehicles and their ecosystem. Edward holds a BA in Journalism from Baylor University, and a MS in Communications from the University of Tennessee, Knoxville.
Nicole Schlosser
Nicole Schlosser is an Industry Analyst with TechInsights' Automotive Connected Mobility service. She specializes in researching all aspects of the car sharing and ride hailing ecosystems.
Prior to joining TechInsights, she had over ten years' experience as a writer and editor on a wide range of transportation and sustainability topics. At TechInsights, Nicole focuses on all aspects of the fast-growing mobility services market, including car sharing, car subscriptions, and ride hailing. Nicole holds a Masters in Creative Writing from St. Mary's College of California.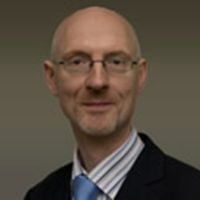 Steve Entwistle
Stephen is the head of the Strategic Technologies Practice where he is responsible for managing all of the research coverage of technology markets. This encompasses a number of services including; SpecTRAX, Advanced Defense Systems (ADS), RF Component Strategies (RFCS), GaAs & Compound Semiconductor Technologies (GaAs) and Handset Component Technologies (HCT).
Stephen Entwistle has enjoyed a career spanning both engineering and marketing roles with a deep understanding of the inter-relationships between the technology, product development and marketing issues in the electronics industry. He has been with BIS Strategic Decisions and then TechInsights since 1983. During this time he has carried out numerous large-scale projects focused on advanced components for clients such as Microsoft, Sun, Nokia, ARM, Bose, Vodafone, Infineon and Freescale, amongst many others. He is often invited to speak at major conferences and to author feature articles in industry journals.
Stephen graduated from Bradford and Bath Universities in 1989 and 1991 with a B.Eng Honours degree and a Master of Engineering Management (M.Eng) degree. He has subsequently completed a Diploma in Marketing at Luton University to gain membership of both the IEE (Institute of Electrical Engineers) and CIM (Chartered Institute of Marketing).
Stephen Entwistles experience prior to joining TechInsights includes:
sponsorship through university by GEC-Marconi Avionics with broad industrial training across the functions of a world class military systems supplier.
Development of RF ATE and microprocessor systems.
Analysing the capabilities of military companies and seeking out opportunities and business partners in commercial markets to supplement the industry wide fall-off in defence spending.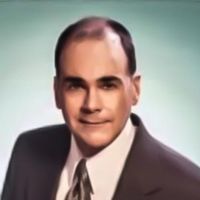 Christopher Taylor
Christopher Taylor, Director, RF & Wireless Components, provides market research and technology assistance to companies involved in high volume radio components for wireless systems including mobile phones, Wi-Fi and UWB systems. Mr. Taylor also provides consulting expertise for mergers and acquisitions and go to market strategies to clients.
Mr. Taylor's experience includes 35 years in the semiconductor industry in digital, mixed-signal, optoelectronics, and electronic equipment and materials. Prior to TechInsights, Mr. Taylor worked as a Product Marketing Manager at M/A-COM where he defined and managed the development and launch of CDMA handset transceiver ICs, RF switches, and related ICs for wireless systems. Before that, Mr. Taylor worked as the S. Korea marketing manager for Varian Semiconductor Equipment, and managed the sales and marketing activities of Applied Optronics, a semiconductor laser start-up. Prior to these positions, he was employed by GE Semiconductor as a business development analyst, and S.A.I.C., where he served as a staff scientist in electro optics technology.
Mr. Taylor holds an SM degree in Management Science from the Massachusetts Institute of Technology's Sloan School of Management, an MS in Physics from Ohio State University, and a BS in Physics from Pennsylvania State University.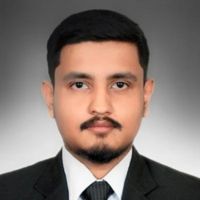 Jeffrey Mathews
Jeffrey Mathews is an Analyst for Handset Component Technologies Program within the Strategic Technologies Practice. Jeffrey focuses on the research of the smartphone component technology domains including display, memory, camera and battery technologies and publishes reports on market size/forecast and share for component vendors.
Jeffrey is an experienced analyst specializing in the Semiconductor and Component markets and his expertise in market analysis and research is widely respected in the industry, and he has been quoted by leading news and media channels for his insights on the smartphone component technology market. Prior to joining TechInsights, Jeffrey worked for IDC, where he was responsible for researching and analyzing the personal computing devices domain, providing market insights to clients and media.
Jeffrey holds a Bachelor of Science in Computer Science from St. Stephen's College, Delhi, and a post-graduate Masters in Business Administration from Ambedkar University, Delhi.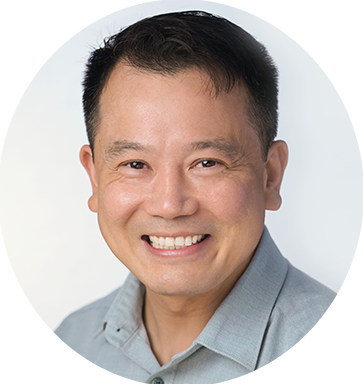 Wayne Lam
Wayne is the service director for RF and wireless components within TechInsights end market analysis group. He is responsible for gathering market intelligence and creation of actionable insights for clients in the field of high-volume radio components in market verticals such as cellular phones, Wi-Fi connected devices and other emerging wireless products.
Wayne has an extensive career within wireless technology research going back 15 years. He began with iSuppli as a component pricing analyst as part of the teardown discipline covering the evolution of mobile phone designs from 3G to 4G. Later, he became the principal analyst for mobile electronics with IHS Markit responsible for the entire component supply chain as the industry migrated to 5G. Wayne's prior professional experiences includes a role as process engineer at Intel Corporation and as a technical consultant with early mobile software pioneer Symbian.
Wayne has earned a Master of Business Administration degree from the Marshall School of Business at University of Southern California in 2007. Before this mid-career MBA, he graduated with a pair of engineering degrees from Massachusetts Institute of Technology and Cornell University.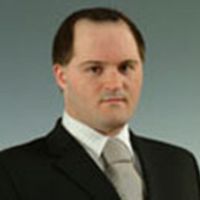 Neil Mawston
Neil Mawston, Executive Director, Global Wireless Practice, delivers world-class analysis, unique insight, and decisive recommendations to the mobile industry worldwide. He is a recognized authority on future smartphone and wearable trends.
Mr. Mawston's recent work includes supply-side and demand-side research. He has led authoritative projects into 6G devices, technology tracking, marketshare forecasting, financial metrics, and user segmentation. Mr. Mawston is regularly quoted in global press and social media, including the WSJ, FT, BBC, CNBC, SCMP, and many others. Prior to joining TechInsights, Mr. Mawston worked for Associated British Foods.
Mr. Mawston was inducted into the Power 50 Mobile Industry Awards in 2008. Neil is an accredited judge for the prestigious MWC GLOMO Global Mobile Awards and the innovative App Developer Awards. Mr. Mawston holds an MBA, Postgraduate Diploma in Marketing, Diploma in Digital Marketing, and BA Hons Business Studies. He is an Associate Member of the Chartered Institute of Marketing.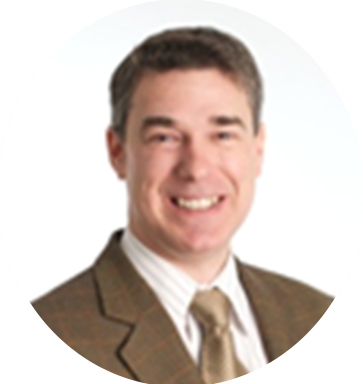 Ken Hyers
As Director for the Emerging Device Strategies (EDS) service, Ken Hyers is responsible for delivering insight, guidance and perspective to all those with a professional interest in the mobile handset industry, including vendors, operators, ecosystem players, investors and the media.
Prior to joining Strategy Analytics, Ken was a Senior Analyst / Engagement Manager at Technology Business Research (TBR), where he headed the expansion of TBR's mobile computing devices syndicated and custom research. Prior to joining TBR in 2007, Mr Hyers was a Principal Analyst at Allied Business Research (ABI), where he designed and launched the Mobile Content Research service. Prior to ABI, he was a Senior Analyst at In-Stat from 1998 through 2004, where he conducted consumer and enterprise end-user research on the mobile market.
Ken is a frequent source for newspapers, business publications and wireless trade journals, including The Wall Street Journal, The New York Times and other publications, as well as on-camera and radio interviews for various news outlets. Ken obtained an M.A. in Political Science from Northeastern University and graduated from the University of North Carolina, Asheville, with a B.A. in Political Science.
Woody Oh
Woody Oh, a Director for Smartphone Country Share Tracker (SCST) at TechInsights, is responsible for delivering in-depth analysis, guidance and predictions on the global handset industry to mobile operators, handset OEMs, chipset makers, investment banks, software vendors and media firms across the world.
Prior to joining TechInsights, Woody had built up diverse experience at three firms. He worked as a system engineer for Base Station and Mobile Switching Centers at Lucent Technologies and was in charge of local operators such as SK Telecom and KT. Woody subsequently worked at ST-Ericsson on Business Development for connectivity components (bluetooth, Wi-Fi, WiMax & NFC) and TD-SCDMA/TD-LTE for Samsung. Woody also spent some time as a sales manager at Irdeto promoting its security solutions to Samsung, LG, Pantech and local operators.
Woody has a degree in Radio Communications Engineering from Yonsei University in Korea, likes to read mystery novels, and spend most of his time with his energetic young daughter.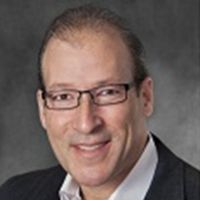 Cliff Raskind
Cliff Raskind draws on over two decades in wireless, mobility and IT to help TechInsights' clients win and succeed. His primary responsibilities encompass analyzing, tracking and forecasting the transformation of the smart device and IoT markets. Cliff also guides clients across the ICT spectrum to better anticipate key strategic issues and separate hype from reality with respect to potentially disruptive technologies and business models. His insights and recommendations rely on deep analyst and industry-side experience working with device vendors, operators and a wide range of b2b and b2c solution providers.
Cliff was an early member of SA's Global Wireless Practice from 1999 to 2007, returning to the company in 2015 after working for Nokia where he ultimately led their Device Intelligence group on a global basis. He later joined Nokia's HERE location unit leading KPIs and strategic target setting for the Map Platform Group. Prior to originally joining SA he was a Product Marketing Manager for EDS specializing in cellular billing systems. Cliff holds a B.S. in Business Management with a concentration in Finance from Northeastern University, where he graduated with honors.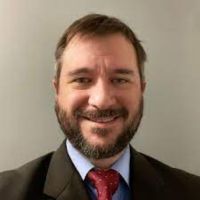 Eric Smith
Eric Smith is Director of the Connected Computing Devices (CCD) research service within TechInsights. With his extensive knowledge and experience in the tablet, 2-in-1, and notebook PC segments, he provides market sizing, forecasting, connectivity trends, insights, and bespoke research to vendors, suppliers, operators, investors, media, and others with an interest in the industry.
Eric has previously served as an analyst in TechInsights' Connected Home Devices (CHD) service, primarily covering game consoles and PCs. He often attends trade shows, visits clients, is quoted as a source in media publications, and serves as a judge for the GSMA's Global Mobile (GLOMO) Awards and the CTA's CES Innovation Awards. Prior to joining TechInsights, Eric was an Economic and Political Advisor at the Consulate-General of Japan in Detroit, delivering qualitative analysis of economic and political trends for Japanese diplomats.
Eric holds a BA in International Relations with a concentration in Japanese from James Madison College at Michigan State University.
Phill Maling
Phill oversees model profiling and automated price collection through to publication and visualization for the mobile device specification and pricing dashboards, SpecTRAX & PriceTRAX. Phill works with smartphone manufacturers, network operators and government agencies, applying his data skills to help clients get best use from TRAX. Prior to joining TechInsights, Phill conducted primary and secondary research in the pharmaceutical and healthcare industries.
Phill holds two first class BSc (Hons) degrees, and various postgraduate qualifications.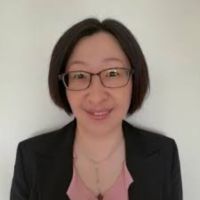 Linda Sui
Linda Sui, Director of Wireless Smartphone Strategies in the Global Wireless Practice (GWP), is responsible for delivering in-depth analysis and recommendations for the global smartphone industry to mobile carriers, handset vendors, component makers, investment banks, software vendors and media firms worldwide.
Prior to joining TechInsights, Ms. Sui was responsible for executing and managing BDAs China Handset Advisory Services. Her research & consulting portfolio covered the wireless industry and handset device value chain. Before BDA, Ms. Sui worked on the strategic marketing team of LGE Mobile Communication USA, where she carried out a range of primary and secondary research projects focusing on the US handset market.
Ms. Sui holds a Masters in International Management from UC, San Diego, as well as BS and MS degrees in Literature from Peking University, China.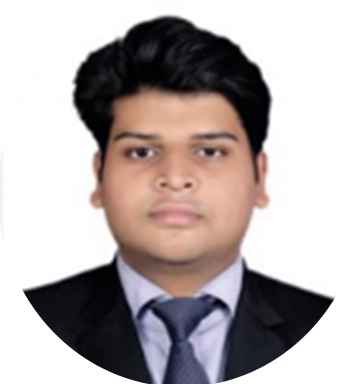 Abhilash Kumar
Abhilash Kumar is an Analyst for Wireless Smartphone Service. He focuses on the research of the global smartphone market tracking vendors and coming up with insights relevant for the clients. Prior to joining SA, Abhilash worked for Counterpoint Research, where he was responsible for researching and analyzing the global smartphone market both from the supply as well as demand side. Abhilash graduated from Institute of Technology, Bilaspur with a B.Tech in Computer Science, and has a post-graduate master's in business administration from Institute of Management Studies, Banaras Hindu University.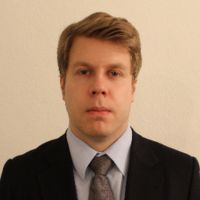 Juha Winter
As an Associate Director in the Global Wireless Practice, Juha Winter heads up the Smartphone Model Tracker (SMT) service and deals with other smart connected device topics and related services as well. He draws on some 15 years of diverse experience from ICT and automotive industries, having worked for companies such as Nokia (network infrastructure and handset businesses) and Bosch Car Multimedia (Germany) in global business development, strategy, market analysis, and competitive intelligence roles. At Nokia, he held numerous analyst and strategist roles, acting as the lead analyst for the company's smart devices business at one time. At Bosch, his responsibilities included strategy development, customer and market analysis, and business planning for the company's new business area, Connected Mobility. Most recently before joining SA, he was the sales director for an innovative IT startup company focusing on automotive aftermarket IT services located in Helsinki, Finland.
Juha combines his business and technical expertise in serving SA clients with quantitative as well as qualitative analysis. He also utilizes his academic research background and insights in the area of mobile business ecosystems whenever suitable. Juha holds a pre-doctoral Licentiate of Science degree focused on Telecommunications Business from Aalto University, having completed the full PhD coursework with publications to his name, as well as an MS degree in Telecommunications Engineering from Helsinki University of Technology.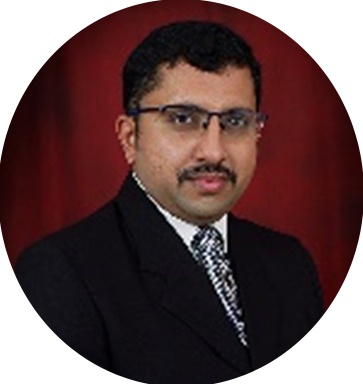 Rajeev Nair
With over 15 years of experience in the devices and telecom domain, Rajeev has worked on both fronts -- with leading IT vendors like Hewlett Packard & Microsoft and research firms like IDC, on varied aspects of business strategies, product development and go-to-market (GTM) approaches.
In his previous assignment, as Program Manager (Mobility) with Hewlett Packard, he supported the firm's Mobility Business expansion strategy. Prior to this, he worked for International Data Corporation, tracking and consulting mobile phone OEMs, chipset makers, telecom operators and others in the mobility ecosystem. In Microsoft, he led an extended research team to provide actionable insights for their platforms, devices and online business. He started out his professional career with the Confederation of Indian Industry in their IT and Telecom division, conceptualizing events and research for the Indian ICT market.
He is frequently quoted by the leading print and online media as a subject-matter expert on smart connected devices, mobile ecosystem trends and the telecom domain. Rajeev holds an MBA from Delhi School of Economics, India.
Ville-Petteri Ukonaho
With over 13 years of experience in the devices and telecom domain, Ville-Petteri has strong expertise within the industry from Nokia and Microsoft where he has worked in R&D as well as in strategy and business development functions. His expertise areas include handsets and handset technologies and he is experienced in analyzing markets and technologies for strategy and business development purposes.
In his previous assignment, as Senior Strategy Manager, Strategy and Planning, at Microsoft, he supported the firm's devices strategy and business development activities. Prior to this he worked in Nokia Strategy doing market and competitive intelligence for product development, strategy, sales and business development. Ville-Petteri holds aB.Eng. fromTurku University of Applied Sciences, Finland.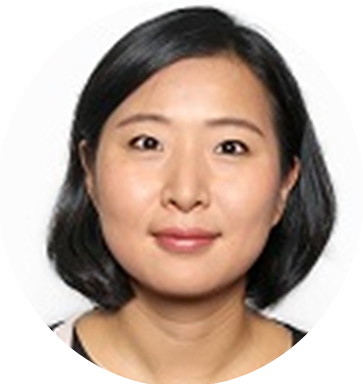 Yiwen Wu
As Senior Analyst in the Devices Team of our Global Wireless Practice, Ms. Yiwen Wu utilizes her extensive industry experience in technology and business to create influential impact to SA's clients. Her main responsibilities includes researching, forecasting and analysing key issues in the transformation of future smartphone markets. Ms. Wu covers China, Asia and global markets and is based in Shanghai.
Before joining SA, Ms. Wu worked as a Business Development Manager at the global headquarters of Microsoft Mobile and Nokia, where she managed various projects for senior executives to drive innovation and business transformation with support from R&D, design, sales, finance, and legal teams. Prior to that, Ms. Wu worked at Inventure, a leading early-stage VC in the Nordics, and Bain Capital Asia.
Ms. Wu holds a Masters Degree in Finance from Shanghai University of Finance and Economics, and a Masters Degree in Strategy from the Business School of Aalto University in Finland.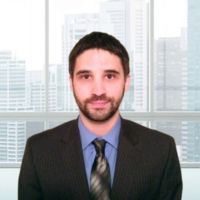 Steven Waltzer
Steven Waltzer is a Senior Industry Analyst supporting the Global Wireless Practice (GWP). Steven covers wireless devices and specializes in wearables, providing quantitative and qualitative analysis on the wearables, smartphone, and handset markets. Steven is the lead quantitative analyst for the Wearables Service, spearheading all modelling for quarterly tracking as well as forecasting across smartwatches, feature watches, fitness bands, smartglasses, hearables, and other wearable device types.
Prior to his role as an Industry Analyst, Steven worked for 2.5 years as a Data Analyst, responsible for supporting Research Analysts, Senior Analysts and Research Directors to improve and standardize their excel models, supporting the input of data into a common database, and building and updating the next generation of Dashboards for clients and internal users.
Steven holds a BS in Business Administration with concentrations in Finance and Management and a minor in Economics from the D'Amore McKim School of Business at Northeastern University. He also studied Alternative Investments and Game Theory at the London School of Economics and Political Science.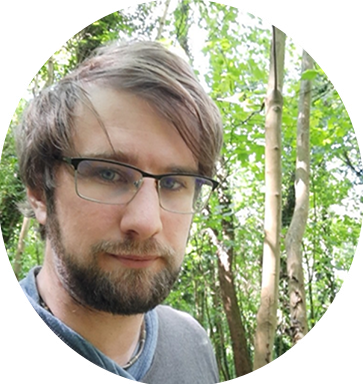 Alex Fuller
Alex works on the SpecTRAX and PriceTRAX databases, specializing in the development and improvement of the collection of large-scale data, including international device and tariff pricing collection through webscraping. He also maintains and updates data links between the TRAX systems and GSMA TAC database and assists with the use of TRAX data in other products within TechInsights.
In addition to helping setup the systems behind the TRAX products, during his previous time at Strategy Analytics he has worked on numerous projects analyzing device specification, availability, and pricing data for multiple clients including a major smartphone manufacturer and a major intellectual property fund. He holds a bachelor's degree in Mathematics and Computer Science from Keele University.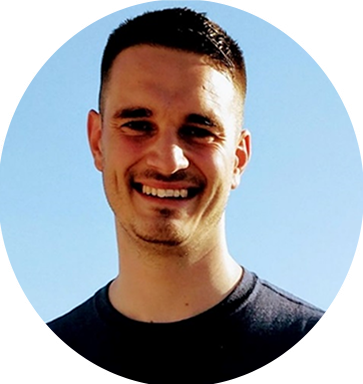 Daniele Ripalunga
Daniele is responsible for the overall quality of over 3 million web scraped data points collected each month across 57 countries for PriceTRAX & SpecTRAX. Daniele has created and currently maintains Quality Control systems that alert the TRAX team to failed scraping agents and erroneous pricing data.
Daniele joined Strategy Analytics (now known as TechInsights) in January 2014 as an IT graduate. Over the years he has applied his coding expertise across disciplines including web-scraping, SQL and Python for big data collection, cleansing and publication. Daniele holds a First Class BSc (Hons) in Computer Science from the University of Northampton.
Edouard Bouffenie
Edouard focuses his research on Connected Home, TV Streaming Devices and Connected Computing Devices. He joined Strategy Analytics' Teligen group in 2015 as Benchmarking Consultant with a particular focus on maintaining and developing various price benchmarking systems. Edouard has worked on a number of projects including Pay TV price benchmarking and bespoke Multi-Play for BIPT, Ofcom and Anacom.
Edouard has developed his research, analysis and Excel development skills through strategy roles in the spirits industry, including strategic planning at Irish Distillers, market analysis at Chivas Brothers and marketing intelligence with Pernod Ricard Travel Retail.
Edouard is a graduate of University of Portsmouth and ESC Bordeaux with a degree in International Business obtained in 1997. He speaks English and French fluently and has a working knowledge of Spanish.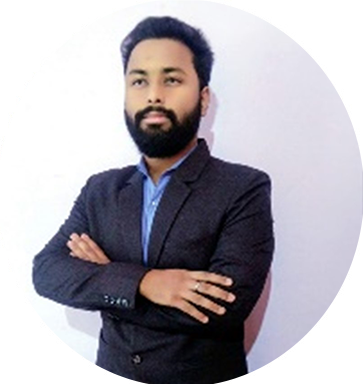 Manish Rawat
Manish Rawat is a Data Analyst for Wireless Smartphones Services, focus on mobile and connected devices, including handsets, smartphones, wearables, and connected consumer devices and coming up with insights relevant for clients.
Prior to joining to SA, Manish worked for Techarc, where he was responsible for researching and analyzing the India connected consumer devices market both from supply side as well as demand side and various consulting projects. Also responsible for making dashboards and visualizations to draw meaningful insights by using visualization tool such as Microsoft Power BI, Tableau and Flourish and writes deep-dive insight articles. Manish graduated from Maharshi Dayanand University, Rohtak with B.Tech in Mechanical Engineering, and has post-graduate diploma in Management from Jaipuria Institute of Management, Noida.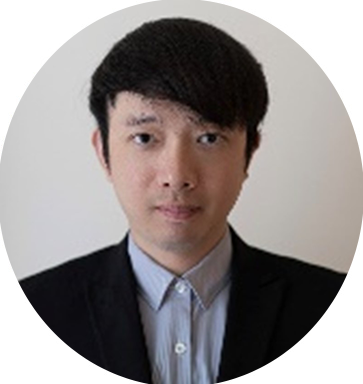 Peng Peng
Peng Peng is an Industry Analyst, in our Global Wireless Practice (GWP), Peng focuses on technology, market research, analysis, forecasting, and strategic advisory of mobile devices such as 5G smartphones and wearables. With the flexibility of being based in the UK or China, Peng also helps to strengthen the connections between SA and its worldwide clients.
Before joining SA, Peng worked for China Telecom and China Unicom Europe in London, UK, where he managed supply chains and helped international enterprise customers, including handset and consumer electronics manufacturers, internet companies, and financial groups, fulfil their local requirements for advanced technology.
Peng holds an M.Sc. degree in Communications from the Department of Electrical and Electronic Engineering, Imperial College London, and an M.Phil. degree from the University of Sheffield, England. His research outcomes have been published in journals with high impact factors and the articles have been cited widely.
William Ablondi
Bill Ablondi directs the Smart Home Strategies (SHS) advisory service focusing on emerging opportunities in home management, monitoring and control systems and services. Bill has over 25 years experience in market strategy development, competitive assessment and market forecasting for manufacturers and service providers in the information technology and consumer electronics sectors. As Director of SHS, his global research and analysis focuses on identifying value propositions attractive to consumers, forecasting their adoption and market value, evaluating business models and partnerships within the smart home ecosystem and monitoring technology developments enabling new solutions.
Before joining TechInsights, Bill directed syndicated advisory services and related custom consulting activities for several leading research firms including IDC [International Data Corporation], Giga Information Group [Forrester Research], INTECO [Gartner] and Future Computing, Inc. Just prior to joining Strategy Analytics (now TechInsights) he established Parks Associates' home systems and energy management practice where he conducted numerous studies of the multifamily, home builder and security dealer markets.
Bill holds an MBA from Columbia University with concentrations in operations research and finance and a BS in Chemical Engineering from Rensselaer Polytechnic Institute.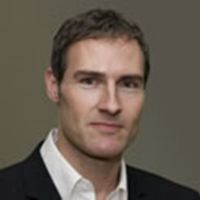 Andreas Koehler
At TechInsights, Andreas heads up the long-established Connected Home Devices market analysis program, providing quantitative and qualitative data and insights into industry and market trends, and competitive dynamics for a diverse client base that includes chip vendors, CE device manufacturers, global tech companies, as well as service providers.
Prior to joining TechInsights, Andreas led the European consulting practice at Strategy Analytics, delivering custom projects of global scope providing strategic and tactical support, to clients within the wider communications industry. Previous employments include boutique telecoms consulting firm Cambridge Strategic Management Group and analyst firm BIS Strategic Decisions.
Andreas Koehler holds a Diplombetriebswirt degree from Fachhochschule Bremen, in Germany and a BA (Hons) in European Finance and Accounting from Leeds Business School in the UK.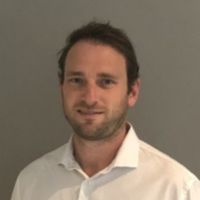 David Watkins
David Watkins leads for the Consumer Electronics research practice at TechInsights. He is responsible for setting the research agenda across the group and for developing new syndicated research programs which extend TechInsights leadership in the consumer electronics industry. He has been closely monitoring the uptake of Smart TV and has written extensively on the challenges and opportunities faced by TV vendors, retailers and the wider entertainment industry in promoting this technology.
Prior to joining TechInsights David spent more than 7 years at Futuresource Consulting as lead analyst within the Consumer Electronics group and over that time has built relationships with industry contacts spanning the entire entertainment value chain including the leading Hollywood studios, broadcasters, CE manufacturers, semiconductor and component companies.
He has presented at a number of key industry conferences around the world and is a regular contributor to press and trade journals. David holds a BA Honors degree in Geography from the University of Newcastle-Upon-Tyne.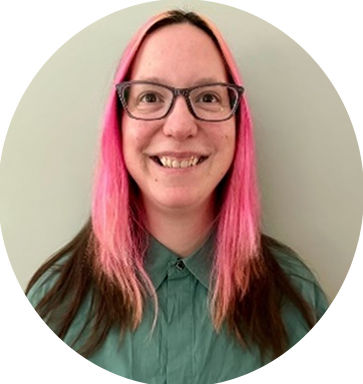 Lauren Guenveur
Lauren Guenveur is a senior analyst within the Connected Computing Devices (CCD) team at TechInsights. She is responsible for tracking and forecasting the notebook market across 88 countries, as well as end-user behavior and demand.
Lauren has over a decade of experience across a variety of technologies including smartphones, wearables, tablets and PCs, advising on go-to market strategies, pricing, loyalty and new customer acquisition, and competitive intelligence with some of the largest technology companies in the world. Prior to joining TechInsights, Lauren was a senior research analyst at IDC covering the worldwide PC and tablet market and tracking U.S. specific data. Prior to IDC, Lauren was a global consumer insights director at Kantar Worldpanel, and was instrumental in the launch of tracking services for the tablet and wearables market.
Lauren holds an MBA from Stony Brook University, as well as a BA in Psychology from the same university.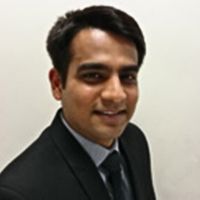 Chirag Upadhyay
Chirag is responsible for delivering in depth user experience analysis and insights on emerging use cases, consumer priorities, and experience optimization for clients in the automotive industries. Chirag previously served as an industry analyst focusing on consumer products and providing clients with strategic insight into the key issues relating to the connected devices markets (involved in tracking and forecasting the global consumer electronics market). Chirag also had extensive experience as UX researcher primarily researching consumer behavior and user experiences across the mobile devices, connected home and automotive sectors.
Chirag holds a first-class BSc (Hons) Degree in Digital Animation & Production from the University of Greenwich, UK as well as a diploma in business management.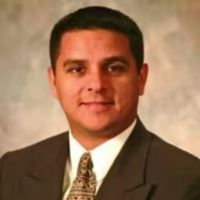 Chris Ambrosio
As an Executive Director in Global Wireless Practice, Chris manages the broad spectrum of custom project work across the wireless value chain. His 10 years of experience is most extensive in wireless handset planning and strategies of device manufacturers and mobile operators. Chris has well-rounded experience in a range of projects, including business case development, product planning, market assessments, and competitive analysis for device vendors, service providers, semiconductor vendors, and software suppliers.
Prior to joining TechInsights in 2001, Chris worked for a private equity firm that made early stage investments in companies focusing on mobile internet and security technologies. With previous experience in marketing and sales at Nextel and ICG Communications, his experience and sound grasp of the important business fundamentals for mobile communications companies has made him a trusted strategy partner for many of the largest and most well known handset OEMs and mobile operators around the world.
He holds a BSBA degree from John Carroll University with post-Baccalaureate work at Kent State University.
Gina Luk
Gina has 18 years relevant research experience in telecoms, enterprise mobility, and digital transformation space. As Director for Enterprise research, Gina leads the Mobile Workforce and IoT Strategies and advises all aspects of the enterprise mobile and wireless ecosystem, from 5G and IoT, to SaaS, Managed Services, Enterprise Mobility Management/Unified Endpoint Management, B2B mobile devices, and Enterprise & SMB value-added solutions.
Before joining TechInsights, Gina was a Telecom consulting and research manager with AMI-Partners (an Analysys Mason Company), where she led and managed multi-country Telecom consulting projects across multiple geographies. Gina also worked at IDC APAC in the Telecoms team where she was the lead analyst for optical networking, mobile operators' strategy, and carrier equipment markets across the region. Gina received IDC's Quality Research Award for Optical networking research in 2007.
Gina is regularly quoted in blogs and international press. She also acts as a judge for GSMA GLOMO Enterprise Awards for the past 5 years. She is considered a thought leader in the Enterprise wireless technology domain. Gina holds an MBA and a Master of Commerce (Applied Finance) from the University of Queensland, Australia.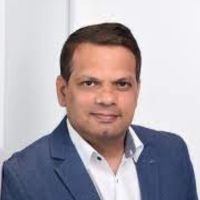 Waseem Haider
Waseem brings to SA a broader expertise across telecom and technology markets, both as an industry analyst and a strategist. As a Principal Analyst, IoT Strategies at TechInsights, Waseem focus is to strengthen SA's existing IoT research and expand into number of potential topics to influence business and technology decisions for our customers.
Prior to joining TechInsights Waseem served as a Partner and Director at MTN Consulting, with dual responsibility of expanding MTNC business in EMEA and adding new compelling technology topics to the existing research portfolio. Waseem was a Lead Analyst at Dataxis Europe GmbH before that, where he was covering TMT markets and the related technologies. Waseem was working for technology vendors before switching to other side of the table (independent analyst firms). He worked for Orga Systems GmbH (now Optiva) developing the Market Intelligence function and supporting OS. entry into two new verticals - Smart Energy and Connected Cars, for additional revenue streams, besides solidifying OS position across CSPs. Previously, Waseem worked for Motorola Solutions' Strategy EMEA department as an analyst, working on diverse strategic projects for their enterprise business.
Waseem has over 10 years of strong experience with a specialized focus on telecom and technology industry, working in Strategy, Market Intelligence and Research. He is fluent in German and English, along with his mother tongue Hindi and knows basic French.
Waseem is based in Berlin, Germany and holds an MBA in Strategy & Finance from Berlin School of Economics and Law and a B.Sc. (Honors) in Chemistry from AMU, India. An avid reader and mentor, Waseem teaches Analytics/Data Visualization and Digital Transformation (DX), as a visiting lecturer at some of the Applied Sciences Universities in Berlin.
David MacQueen
David MacQueen is Director for TechInsights Wireless Media Strategies service, providing insight and strategic advice on all aspects of consumer mobile data products and services. Key areas of research include mobile advertising, games, music, social networking, TV and video.
Mr. MacQueen has a decade of experience at a senior level in the mobile media sector. Prior to joining TechInsights, David spent 3 years at Screen Digest, where he built and subsequently headed up the 'Mobile Media Intelligence' service, providing data and analysis on the mobile sector for media companies. Before that, David started up The Games Kitchen, a wireless games development company, which in its 5 year lifespan attracted clients including Disney, Panasonic and Sega.
David MacQueen holds a BSc in Chemistry from Heriot-Watt University in Edinburgh where he also undertook post-graduate research.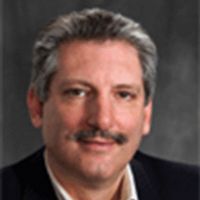 Michael Goodman
Michael Goodman is an accomplished analyst with nearly 20 years' experience providing critical market intelligence and strategic direction to executives navigating an increasingly complex, connected world. Michael provides clients with strategic insight on the evolution of the TV industry for the TechInsights Connected TV Strategies program. Key areas of research include OTT video, video games, connected TV advertising and TV streaming platforms and devices.
Prior to joining TechInsights, Goodman founded Nexus Research Group, a research and consulting firm focused on the intersection of technology, media, and communications. Prior to that, Goodman was VP, Global Research Operations at Kantar Retail, where he managed retail analysts across multiple practice areas including Food, Drug, Mass, Value Discounters, Home Improvement and Digital. Goodman also, served as Senior Director, Research & Analytics at Mercury Media where he provided strategic vision, planning, and actionable recommendations for all areas of performance-based advertising. Prior to Mercury Media, Goodman spent nine years at the Yankee Group and held several positions at Nielsen Media Research (now known as The Nielsen Company).
Michael holds a BS in Business Administration, with a concentration in Marketing, from Boston University.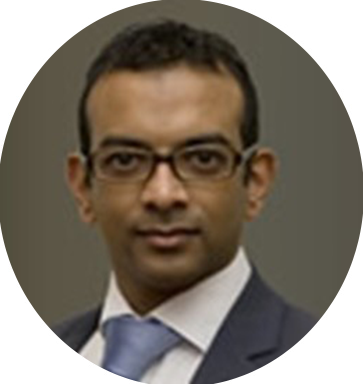 Nitesh Patel
Nitesh Patel is involved deeply in all aspects of smart home research, including the development of market reports, company and product profiles, competitive positioning, market forecasts, and assessing the impact of technology and business innovation that is shaping opportunities across the smart home ecosystem.
Prior to joining the Smart Home Strategies channel, Nitesh was the Director of the Wireless Media Strategies service at Strategy Analytics, where he led and conducted research covering a broad range of consumer mobile entertainment products, services, and companies, including telcos and device makers. With over two decades following this rapidly evolving sector, Nitesh brings with him a wealth of knowledge and experience to the Smart Home Strategies channel.
Nitesh holds a BSc in Chemistry and Management from Imperial College, London.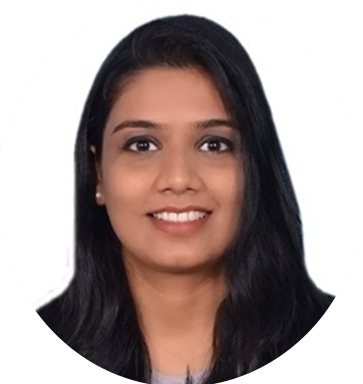 Ekta Mittal
At TechInsights, Ekta Mittal focuses on tracking and forecasting end user demand for connected devices including Media Streamers, Gaming Consoles, Soundbars and Wireless Audio products.
With over 6 years of experience in smart devices research, Ekta has developed expertise in helping clients in market sizing, trend analysis and forecasting across a range of consumer technology sectors. In her previous role as senior market analyst at IDC, she led the Indian wearables and smart home markets along with mobile phone research for the South Asia region.
Ekta holds an MBA from the University School of Management Studies (USMS), and a bachelor's degree in B.A. (H) Economics from Delhi University.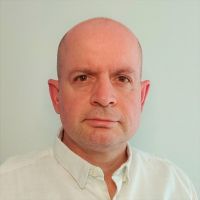 Phil Kendall
As Executive Director of the Service Provider Group, Phil is responsible for providing strategic and tactical support to leading telecoms operators, equipment vendors, and software companies around the world. He is a regular speaker at industry conferences and has authored major reports on 5G go to market strategies, 5G use cases and business model development, Wi-Fi market evolution, TMT convergence and service bundling, customer segmentation, tariff initiatives, and the evolution of broadband networks.
Prior to joining TechInsights, Phil was a research analyst at CIT Research, where he was the principal analyst covering a diverse range of telecoms markets, including mobile communications, fixed network services, satellite and cable TV communications.
Phil holds an MSc in Economics from Birkbeck College, London, and a BA in Economics and German from the University of East Anglia. Phil's background in economics and econometrics informs his highly respected analysis of both micro-economic trends in end-user behavior and macro-economic industry dynamics.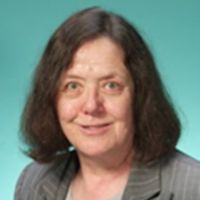 Sue Rudd
Sue Rudd brings to TechInsights a unique range of marketing strategy and business experience across Mobile, Telecoms, IT and Internet Service Providers (ISPs).
Sue currently focuses on opportunities for pre-5G and 5G SA Core and Hyperscaler Services including Edge Cloud, Intelligent RAN, Network Slicing, SDN Controlled bandwidth and Wi-Fi interoperability, as well as Service Orchestration, ML/AI for Self-Optimizing Networks (SON), Control Plane Signaling, and distributed Cloud database and processing requirements. Her recent reports cover Cloud Native S/W, competitive analyses of 5G SA service platforms and OSS transformation.
Prior to joining TechInsights, Sue worked for Comverse Technologies (now Mavenir) developing business cases for converged fixed and mobile IP services and VoIP over 3G. Previously at Motorola Cellular (now Nokia Networks) she coordinated wireless data services and directed projects for mobile network management and Intelligent Networking. Earlier she worked for Codex (Motorola's modem and Enterprise T1 subsidiary), Bolt, Beranek and Newman (BBN) one of the creators of ARPANet (now Raytheon) and Burroughs Corp. (now Unisys).
Sue has over 30 years' experience in both IT Systems and Telecoms working with Internet, Telecommunications and Mobile service providers for multiple RF and 'dot.com' startups. She has a BA and MA in Economics from University of Cambridge and an MBA in Operations Management from the Wharton School.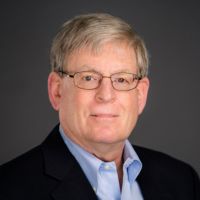 Dan Grossman
Dan Grossman brings a wealth of expertise in fixed networks, both as an industry analyst and as a technologist. His engineering background and mindset gives him unique insight into the interplay between use cases, technology, and business strategy. At TechInsights, his focus is on research and client services in the Fiber-to-the-x, 5G fixed wireless, optical networks, non-public mobile networks and edge computing markets, from both the service provider and vendor perspectives.
Prior to TechInsights, Dan was Principal at his consulting firm, NetAccess Futures, where he researched and wrote extensively for private clients and the trade press on Fiber-to-the-x deployment and operator strategy. He also was a Contributing Analyst at Heavy Reading, covering fixed broadband and optical transport networking, and he was an Associate at Interisle Consulting Group, where he did business case studies for emerging rural broadband operators. Previously, Dan was a Fellow of the Technical Staff at Motorola Labs, leading interdisciplinary teams through cutting edge exploratory projects and influencing the development of key industry standards. He started his career as a networking software engineer.
Dan has a BSc in Computer Science from Worcester Polytechnic Institute. He holds 10 patents and is a Senior Member of IEEE.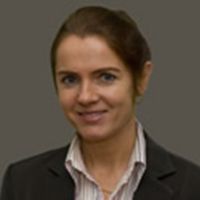 Josie Sephton
Josie joined Teligen in January 2011 as a senior pricing consultant, with particular focus on bespoke benchmarking projects. Her experience in the telecoms and IT services industry spans some 24 years, and she has in-depth knowledge across a number of areas, including fixed voice and data services, mobile services, unified communications, and hosted services, with particular specialism is pricing and price benchmark consulting.
She has worked on numerous price-related projects with telecoms service providers, regulators and large enterprises over the years, including a bandwidth pricing and performance review for a major European service provider, a competitive assessment of fixed communications service price for a European regulator, and an analysis of retail pricing, including historic assessment and price forecasts, for a new entrant.
Prior to joining Teligen, Josie worked with a number of consulting and analyst houses, including Ovum, where she worked for 12 years as a pricing and benchmarking consultant and, most recently, with Freeform Dynamics, as a principal analyst focusing on mobility and Unified Communications. She holds a degree in Economics from Warwick University.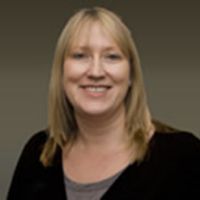 Bernadette Finn
Bernadette joined Teligen in March 1993 and now heads up our tariff research operation. In her career here she has developed an in-depth knowledge of national and international telecom tariffs for a wide range of fixed and mobile services. She has worked closely with many of Teligen's high-level clients, providing in-depth analysis, managing projects and offering client support. She is highly familiar with a number of detailed analysis techniques and comparison methodologies. She has conducted tariff and pricing workshops on fixed and mobile services at seminars in Europe and Asia. Prior to joining Teligen Bernadette worked at Frost & Sullivan in London, specialising in IT and data communications.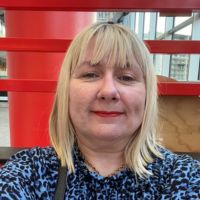 Angela Toal
Angela is the Service manager of two Teligen products: the flagship "OECD Mobile Voice and Data Price Benchmarking" and also "OECD Mobile Broadband Price Benchmarking". She joined Teligen in 2007 as a Tariff Analyst. Since then, she has gone on to develop her expertise in the mobile services. Her recent notable achievements include enhancing the technology filter to identify 5G plans in both products and creating cost per GB analysis for the Teligen Dashboards.
Angela is also involved in the current project to establish webscraping and other automation of the data collection processes for Teligen's services. In addition, she assists with the updating of the "OECD Bundled Communications Price Benchmarking" Service. Angela has worked extensively on a range of proprietary studies, including Teligen's multiplay price benchmarking. Angela produces regular analysis pieces for publication on the company website.
Before joining Teligen Angela worked in various research and analytical roles across a variety of sectors, demonstrating her ability to transfer her skills to almost any subject matter. Angela holds a degree in Politics from the University of Warwick.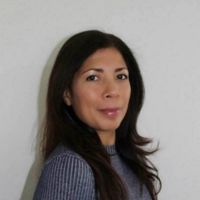 Catherine Arteaga
Catherine is an experienced service manager with strong analytical, data mining skills and over 15 years of demonstrated history of working in the telecommunications industry. Currently, Catherine manages and is involved in the maintenance, update, and analysis of the OECD Bundled Communication Price Benchmarking service, which compare offers from each of the main services providers in OECD member countries across all permutations of services bundles including fixed broadband, fixed voice, mobile broadband, mobile voice & data, and TV. Catherine is also involved in the maintenance and update of the other OECD price benchmarking services and contributes to ad hoc bespoke projects.
Catherine is the content creator for the Teligen division social media LinkedIn page "Teligen Tariff and Benchmarking", writing regular features on telcoms pricing trends. Catherine holds a degree in Finance and International Business from the Santiago de Cali University, in Colombia.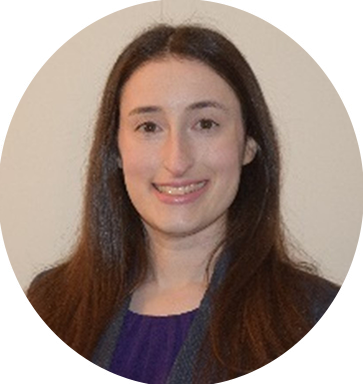 Leah Cohen
Leah Cohen is a research analyst with operational responsibility for panel management and data quality control for the AppOptix service. Her responsibilities include maintaining a representative sample, resolution of panel member issues, and analysis of trends and disruptions in user behavior.
Prior to joining AppOptix, Ms. Cohen worked as a research associate for the Strategic Competitor Intelligence – Mobile program (SCIm) with responsibilities for financial data collection and analysis. Leah has a BS in Interdisciplinary Science from Florida Institute of Technology with studies in Astrophysics and Sustainability.
Nacera Touileb
Nacera manages two of Teligen's fixed price benchmarking services, "OECD Fixed Voice and Leased Lines Price Benchmarking" and also "OECD Fixed Broadband Price Benchmarking". Since joining the Teligen tariff team in May 2004; Nacera has become a key member of the research team that monitors the markets for the OECD price benchmarking baskets.
In addition to managing these essential services, she is regularly working on many of Teligen's custom projects, including the annual price benchmarking of the AREGNET (Arab Regulators Network of Telecommunications) markets, as well as several international Multiplay studies. Nacera holds a law degree from the University of Algiers, qualifying as a solicitor in 1997. She speaks fluent English, French & Arabic.
Search our analysis and website
Sign up for latest analysis, news and insights from TechInsights!
Stay informed about TechInsights' products, services, and events. Email collection adheres to TechInsights' Privacy Policy.
Revealing the innovations others cannot inside advanced technology products
Contact
General Inquiries
1-888-666-8888
1891 Robertson Rd #500, Nepean, ON K2H 5B7
Copyright © 2023 TechInsights Inc. All rights reserved.