Product Code
ACE-1804-804
Product Item Code
INT-SR3RM
Device Manufacturer
Intel
Device Type
Microprocessor
Channel
Advanced Packaging - Process
Image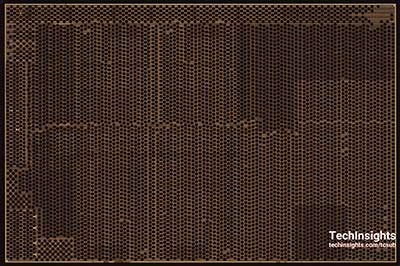 The Advanced CMOS Essentials (ACE) deliverable for Advanced Packaging comprises a concise analyst's summary document highlighting observed critical dimensions and salient features supported by the following image folders:
Package photographs and X-rays
Top metal die photographs
Optical cross section of general package structure
SEM cross section of the general package structure, metals, dielectric materials, die and package interconnect
Scanning electron microscopy (SEM) cross section of EMIB structure and die to EMIB interconnect

The ACE deliverable provides timely competitive benchmarking information and enables cost-effective tracking of technical innovation across a breadth of competitors.
A unique vault of trusted, accurate data at your fingertips
Our analysis goes as deep as required to reveal the inner workings and secrets behind a broad range of products.
Search our analysis and website
Don't miss another update from TechInsights.
All our latest content updates sent to you a few times a month.