Product Code
AME-2103-803
Product Item Code
INT-29F08T2A0CQK1
Device Manufacturer
Intel
Image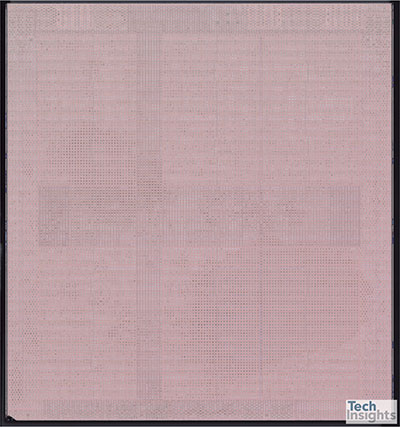 The concise analysis summary report of critical device metrics, transmission electron microscopy-based energy dispersive X-ray spectroscopy (TEM-EDS) and TEM-based electron energy loss spectroscopy (TEM-EELS) results, and salient features, supported by the following image folders:
Downstream product teardown
Package photographs and X-rays, top metal and polysilicon die photographs
SEM cross section along the word line (WL) and the bit line (BL) of the 3D NAND array
TEM cross section along the BL direction (BLD)
TEM cross section along the WL direction (BLD)
SEM bevel

Memory array
Memory array edge
Periphery at the polysilicon level
The results of TEM-EDS analyses are included in the AME summary document. The AME deliverable provides timely competitive benchmarking information and enables cost-effective tracking of technical innovation across a breadth of competitors.
The Memory Analysis You Need
Huge up-front R&D investment requires customers to have up-to-date and accurate competitive intelligence. Figure out the challenges in developing your product strategy first.
Don't miss another update from TechInsights.
All our latest content updates sent to you a few times a month.