Product Code
IWO-2103-801
Product Item Code
INT-29F08T2A0CQK1
Device Manufacturer
Intel
Channel
Memory - NAND Internal Waveform Overview
Image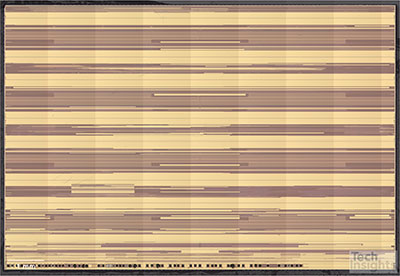 The following is an Internal Waveform Overview containing the program, read, and erase waveforms of the Intel 1 Tb 144L QLC 3D NAND flash memory device. This device is one of eight dies packaged inside one Intel 29F08T2A0CQK1 memory package, which was found on the Intel SSDPEKNU020TZX1 670p Series PCIe NVMe M.2 2 TB SSD.
A unique vault of trusted, accurate data at your fingertips
Our analysis goes as deep as required to reveal the inner workings and secrets behind a broad range of products.
Don't miss another update from TechInsights.
All our latest content updates sent to you a few times a month.