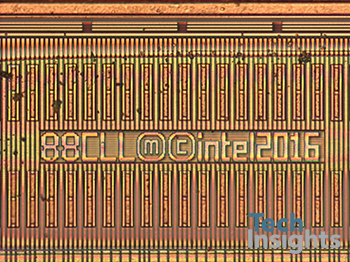 TechInsights has found the long-awaited Cannon Lake - the Intel 10 nm logic process inside the i3-8121U CPU, used in the Lenovo IdeaPad330.
This innovation boasts the following:
Logic transistor density of 100.8 mega transistors per mm2, increasing 10nm density 2.7X over the 14nm node
Utilizes third generation FinFET technology
Minimum gate pitch of Intel's 10 nm process shrinks from 70 nm to 54 nm
Minimum metal pitch shrinks from 52 nm to 36 nm
Process Highlights:
Deepest scaled pitches of current 10 nm and upcoming 7 nm technologies
First Co metallization and Ru usage in BEOL
New self-aligned patterning schemes at contact and BEOL
Design Highlights:
Hyperscaling via 6.2-Track high density library
Contact on active gate (COAG) cell-level usage
Latest Posts From Our Blogs
Don't miss another update from TechInsights.
All our latest content updates sent to you a few times a month.