Product Code
TCR-1901-801
Product Item Code
SAM-KMDJ6001FMA319
Device Manufacturer
Samsung
Channel
Memory - DRAM SWD and SA Transistor Characterization
Image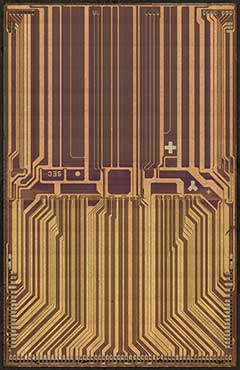 This report presents key DC electrical characteristics for NMOS and PMOS transistors of the sense amplifier and word line (WL) drivers of the Samsung K4F6S164HA LPDDR4X SDRAM die. The K4F6S164HA die was extracted from a Samsung K3UH6H60AM-AGCJ component comprising four LPDDR4X packages assembled over an application processor in a package-on-package (PoP) module configuration. The Samsung K3UH6H60AM-AGCJ component was removed from a Samsung Galaxy S9+ smartphone (model SM-G965F).
The Memory Analysis You Need
Huge up-front R&D investment requires customers to have up-to-date and accurate competitive intelligence. Figure out the challenges in developing your product strategy first.
Search our analysis and website
Don't miss another update from TechInsights.
All our latest content updates sent to you a few times a month.