Product Code
MDP-2008-801
Product Item Code
HYN-H25T2TB88E
Device Manufacturer
Hynix
Channel
Memory - NAND Peripheral Design
Image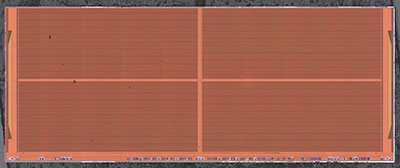 The following is a Memory Peripheral Design Analysis on the SK Hynix H25T2TB88E 128-layer 3D NAND flash memory. This device is a TLC NAND memory based on a charge trap flash (CTF) design with a peripheral circuits under cells (PUC) architecture. The SK Hynix H25T2TB88E uses data strobe (DQS) signals to provide a hardware method for synchronizing data DQ in the NV-DDR2/NVDDR3 interface.
A unique vault of trusted, accurate data at your fingertips
Our analysis goes as deep as required to reveal the inner workings and secrets behind a broad range of products.
Search our analysis and website
Don't miss another update from TechInsights.
All our latest content updates sent to you a few times a month.