Product Code
MDP-2003-801
Product Item Code
UNM-S1-C
Device Manufacturer
UNIC Memory
Device Type
USB Flash Drive
Channel
Memory - NAND Peripheral Design
Image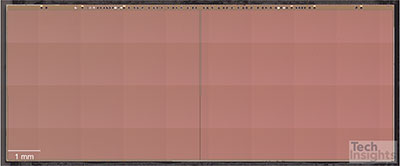 The following is a Memory Peripheral Design Analysis on the YMTC Y01-08, found inside UNIC Memory UNMEN05G21E31BS, 64-layer 3D NAND flash memory.
First generation 3D Xtacking NAND devices from YMTC
64-layer active word lines with 73 gates in total for a NAND string
Wafer-to-wafer bonding technology used to connect periphery circuits and memory array
A unique vault of trusted, accurate data at your fingertips
Our analysis goes as deep as required to reveal the inner workings and secrets behind a broad range of products.
Search our analysis and website
Don't miss another update from TechInsights.
All our latest content updates sent to you a few times a month.