Product Code
CWR-1901-801
Product Item Code
SAM-SM-G960U1
Device Manufacturer
Samsung
Device Type
Multi-band Handset
Image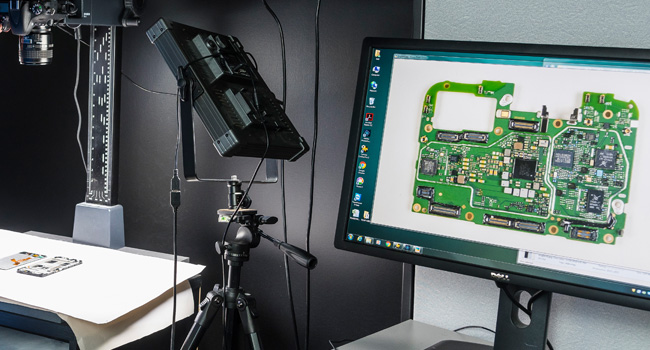 This report presents a Display Process Analysis of the Samsung SM-G960U1 Galaxy S9 AMOLED display.
This report contains the following detailed information:
Downstream product identification and selected teardown photographs
Display module and markings photographs
Identification of layers in the display module structure
Measurement of vertical and horizontal dimensions of the major microstructural features of the and AMOLED
Optical microscopy and scanning electron microscopy (SEM) micrographs of the AMOLED module cross section
SEM cross-sectional micrographs of the AMOLED array metallization, and TFTs
Transmission electron microscope (TEM) cross-sectional micrographs of AMOLED array metallization, transistors, and organic layers
SEM and TEM-based X-ray energy dispersive spectroscopy (SEM-EDS and TEM-EDS) identification of the elemental composition of selected glass, metallization, and organic materials (as annotated in applicable micrographs)
Micro-Fourier-transform infrared (Micro-FTIR) spectroscopy identification of the material composition of selected organic laminates of the display module
AMOLED array and pixel circuit extraction, using plan-view bevel SEM images and comparison with previous AMOLED pixel circuit extractions by TechInsights
A unique vault of trusted, accurate data at your fingertips
Our analysis goes as deep as required to reveal the inner workings and secrets behind a broad range of products.
Don't miss another update from TechInsights.
All our latest content updates sent to you a few times a month.