Product Code
EXR-1804-801
Product Item Code
UNK-G8232_Rear-Cam
Device Manufacturer
Unknown
Device Type
Camera Module
Image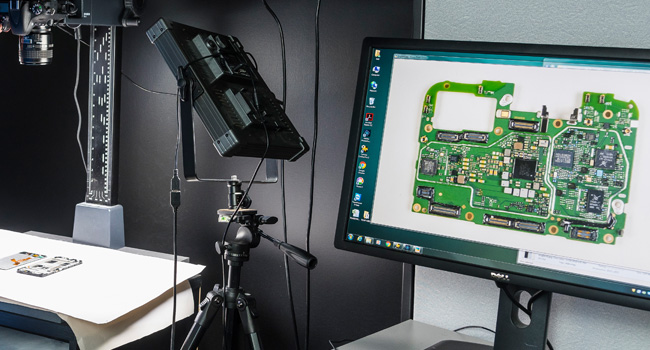 This report presents an Exploratory Analysis on the DRAM die found in the rear camera module extracted from a Sony Xperia XZs (model G8232) smartphone. The Sony IMX400 rear camera module is triple-die stacked including the DRAM, a 19 megapixel (MP) back illuminated (BI) CMOS image sensor (CIS), and image signal processor (ISP) dies. The DRAM die is manufactured using stacked DRAM process, with capacitor-over-bit line DRAM cell arrays, tungsten (W) based buried word line (WL), and four interconnect layers consisting of W and three aluminum (Al) layers and connected to ISP and CIS dies using backside Cu redistribution layer and through silicon vias (TSV).
A unique vault of trusted, accurate data at your fingertips
Our analysis goes as deep as required to reveal the inner workings and secrets behind a broad range of products.
Don't miss another update from TechInsights.
All our latest content updates sent to you a few times a month.