Product Code
PKG-1802-801
Product Item Code
OFI-X20Plus_UD_Fingerprint-Sensor
Device Manufacturer
O-film
Device Type
Finger Print Sensor
Image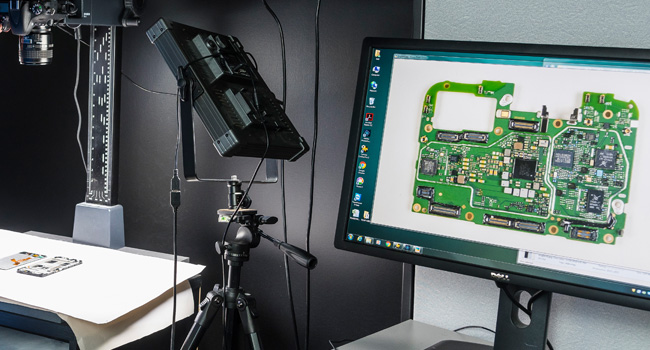 This report presents a Package Analysis of the optical fingerprint sensor extracted from the Vivo X20 Plus UD smartphone. The optical fingerprint sensor package analyzed in this report did not have any markings on the package assembly, however, based on market intelligence, it was confirmed that the fingerprint sensor found in the Vivo X20 Plus UD smartphone is the Synaptics FS9500.
This report contains the following detailed information:
Selected teardown photographs, package photographs, package X-rays, die markings, and die photographs
Optical and scanning electron microscopy (SEM) cross-sectional micrographs of the package general structure, die assembly, PWB, and solder joint
Measurements of vertical and horizontal dimensions of major package features
SEM-based energy dispersive spectroscopy (SEM-EDS) analysis of the package material composition
A unique vault of trusted, accurate data at your fingertips
Our analysis goes as deep as required to reveal the inner workings and secrets behind a broad range of products.
Don't miss another update from TechInsights.
All our latest content updates sent to you a few times a month.