How optimal is your patent assertion strategy?
Protect your patent rights by finding evidence of use and proving the impact of infringement.
Contact us now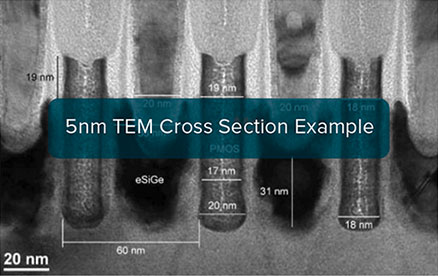 Maximize the ROI of your patents
Identify design wins that are used in multiple products and leverage mappings to identify downstream products that have adopted a solution to focus on patents with the most potential.
Find evidence of use faster
Reduce research time and quickly assess whether patents are worth pursuing.
Everything you need in one place
Instant access to over 35 years of analyses created using proprietary tools and techniques in one easy-to-use platform.
Finding evidence of use (EoU) for patent assertion is a non-trivial process that has risks and challenges. There are financial and time costs associated with conducting research, and it can be difficult to know when to stop searching for evidence of use. If you do find evidence of use, how do you know whether the return-on-investment will be worth pursuing the patent?
It is important to use a definitive source of semiconductor technology analysis as it provides you with the greatest chance of success in finding evidence of use. This reduces your research costs and allows you to focus your budget to optimize your assertion strategy.
TechInsights for Licensing Entities provides access to the largest database of semiconductor and device analysis. This collection spans three decades and has been created by a team of subject matter experts using proprietary processes. If there is infringement on a semiconductor patent, it will be in our database. If infringement is not found in our database, it is likely that the return on investment is low.
A subscription to TechInsights for Licensing Entities includes:
Access to thousands of reports and over one million images on devices that date back to the 1970's
Content that covers a wide range of advanced technology products and semiconductors and is accessed through an intuitive self-serve web-based platform
Genealogy mappings to help find design/socket wins used in multiple products and identify downstream adoption
Market coverage that includes semiconductor manufacturers, foundries, and OEMs
Expand your search sources with the ultimate self-serve option for getting the critical data you need to build strong patent cases.
Get instant access to a rich source of accurate analysis by manufacturers, devices, and application – dating back to 1977
All reports are generated by specialized IP professionals, engineers and technicians using proprietary tools, state-of-the-art facilities, and the most advanced analysis equipment in the world. TechInsights goes as deep as required to find the innovation others cannot inside a broad range of consumer electronic products.
Reports by manufacturer include:
Samsung, Qualcomm, Texas Instruments, MediaTek, Intel, Apple, Broadcom, Xiaomi, LG, Nokia, Huawei, and many others.
Devices by technology include:
Sensors Actuators, Communications ICs, Standard Linear/Power, Memory, Application Specific Analogy, Application Specific IC, Microcontrollers, and many others.
Get the most out of your patent portfolio
Learn how TechInsights for Licensing Entities can help you find better evidence of use and help you optimize your assertion strategies by filling out the form below.
The authoritative information platform to the semiconductor industry.
Discover why TechInsights stands as the semiconductor industry's most trusted source for actionable, in-depth intelligence.