While Order Activity Remains Cold, Improvements Abound

Shereen Vaux
Order activity for semiconductor equipment jumped to 53 °F, and it continues to get a boost from the uptick in demand from generative AI where CoWoS capacity remains a bottleneck. August sales are in from Nanya, and signs are pointing to an improvement for memory, even though it remains incredibly low. We expect these monthly improvements to continue into next year as memory manufacturers continue to cut spending, reduce production, and undership to customers, which is working down inventories and helping restore balance to the supply chain.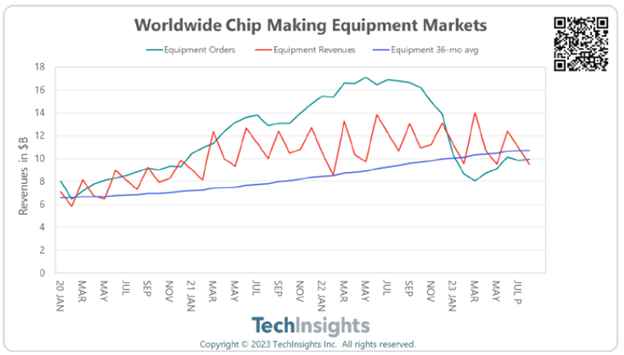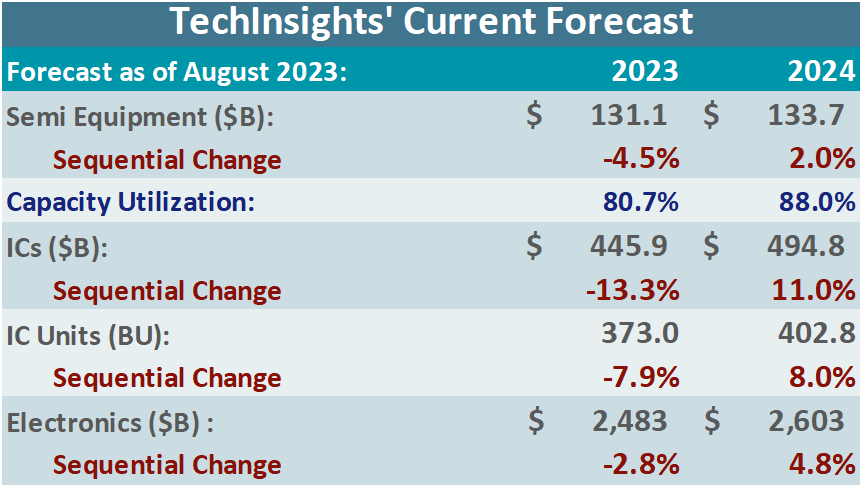 Free Newsletter
Get the latest analysis of new developments in semiconductor market and research analysis.
Subscribers can view the full article in the TechInsights Platform.
You must be a subscriber to access the Manufacturing Analysis reports & services.
If you are not a subscriber, you should be! Enter your email below to contact us about access.
The authoritative information platform to the semiconductor industry.
Discover why TechInsights stands as the semiconductor industry's most trusted source for actionable, in-depth intelligence.