Wafer Fabrication Equipment for Advanced Packaging Projected to Reach $2.2B in 2022
Updates to Semiconductor Market Research Services on Website & Mobile App
Equipment Database Module

Advanced Packaging Equipment - V22.01
Wafer Fab Equipment (WFE) for advanced packaging is expected to grow double digits in 2022, driven by increased spending at the leading IDMs and Foundries. Lithography, Deposition, and Etch will be the top spenders.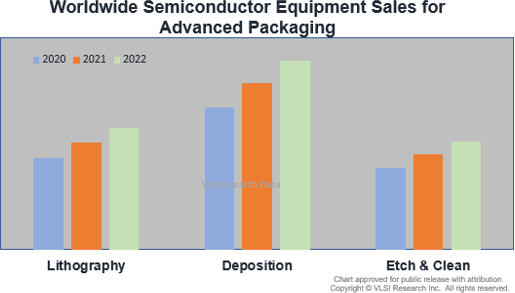 Free Newsletter
Get the latest analysis of new developments in semiconductor market and research analysis.
Subscribers can view the full article in the TechInsights Platform.
You must be a subscriber to access the Manufacturing Analysis reports & services.
If you are not a subscriber, you should be! Enter your email below to contact us about access.
Latest Posts From Our Blogs