There's still plenty of light but it's cooling and clouds loom...

Andrea Lati
Order activity for semiconductor equipment tumbled five points in the last week of June as chipmakers continued to grow increasingly cautious about their near-term prospects
The macroeconomic environment has deteriorated over the last few months as Central Banks tighten the money supply to reign in surging inflation
Consumer electronics demand in particular has been falling considerably due to high inflation, which is eroding consumers' purchasing power
The memory market is finally entering into an inventory correction phase, which will weigh on ASPs and sales in the coming quarters
As a result, much of the capex will be technology-upgrades related rather than capacity-expansion related
TechInsights' Chip Price Performance Index continued to lose ground at a rapid rate

DRAM fell
NAND tumbled
MPUs fell

Inventories are building up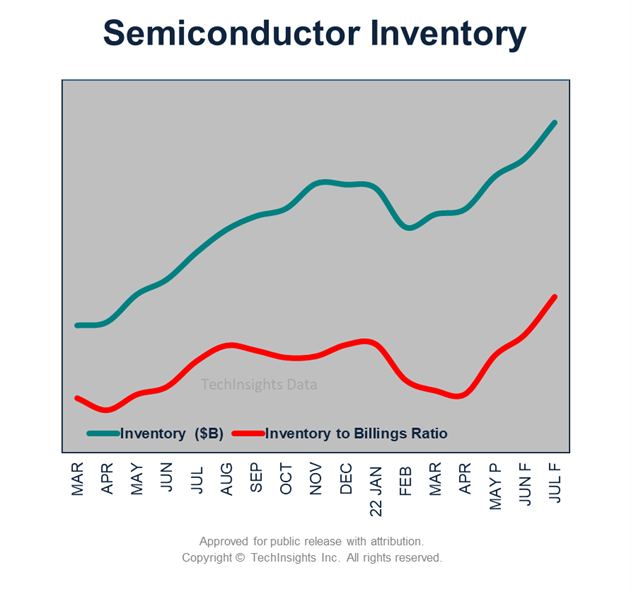 Free Newsletter
Get the latest analysis of new developments in semiconductor market and research analysis.
Subscribers can view the full article in the TechInsights Platform.
You must be a subscriber to access the Manufacturing Analysis reports & services.
If you are not a subscriber, you should be! Enter your email below to contact us about access.
The authoritative information platform to the semiconductor industry.
Discover why TechInsights stands as the semiconductor industry's most trusted source for actionable, in-depth intelligence.