TechInsights Critical Subsystems Driving Forces Update on Platform
Updates included are the following:
Driving Forces

Device Forecast Summary

Forecast for Electronics Revenues
Forecast for Semiconductor Revenues, Unit Shipments, and ASPs
An updated electronics and semiconductor device forecast is out on the platform. Semiconductor sales in the second half of 2022 are expected to be down 10% Y-o-Y, but 2022 is still holding out for a 5% increase overall. 2023 is looking to be a down year driven primarily by the memory market's inventory correction. Logic is not safe either however and is expecting to see slowdowns from excess inventory and a slowing demand in the second half of 2023.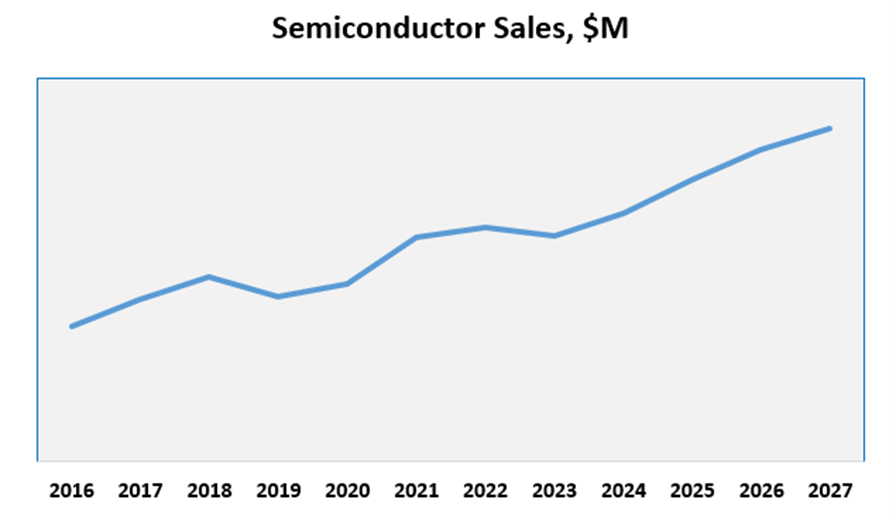 Free Newsletter
Get the latest analysis of new developments in semiconductor market and research analysis.
Subscribers can view the full article in the TechInsights Platform.
You must be a subscriber to access the Manufacturing Analysis reports & services.
If you are not a subscriber, you should be! Enter your email below to contact us about access.
The authoritative information platform to the semiconductor industry.
Discover why TechInsights stands as the semiconductor industry's most trusted source for actionable, in-depth intelligence.