SEMICON Japan 2022 Opens Tomorrow to Showcase Cutting-Edge Technologies Powering Semiconductor Industry Growth

Opening keynote panel to feature Rapidus representatives discussing strategies for strengthening Japan's semiconductor industry.
TOKYO ─ December 13, 2022 ─ SEMICON Japan , the largest and most influential gathering of the microelectronics manufacturing supply chain in Japan, opens tomorrow at Tokyo Big Sight with more than 670 exhibitors from 11 regions showcasing their latest products and technologies. Themed Forward as One, SEMICON Japan 2022 will highlight cutting-edge technology innovations in areas including artificial intelligence (AI), robotics, autonomous vehicles, green energy, Internet of Things (IoT), medtech, and quantum computing. Registration is open for the Dec. 14-16 exhibition and conferences.
"With strong governmental support and leadership, Japan is revitalizing partnerships with leading global companies to grow its semiconductor industry," said Jim Hamajima, president of SEMI Japan. "In addition, SEMICON Japan 2022 comes as Rapidus plans to reach volume production of state-of-the-art 2nm logic chips within the next five years and Japan intensifies its focus on developing advanced packaging technologies."
Underscoring its renewed commitment to becoming a leading manufacturer of advanced chips, Japan last month announced an initial investment of 70 billion yen (US$500 million) in Rapidus, a new Japanese chip production company created by Denso, Kioxia, MUFG Bank, NEC, NTT, Softbank, Sony Group and Toyota Motor.
SEMICON Japan 2022 Opening Keynote Panel
At the Opening Keynote Panel, representatives from the Japan House of Representatives, IBM Research, Rapidus and Riken will discuss the industry's achievements in Japan over the past two years and potential solutions to new challenges.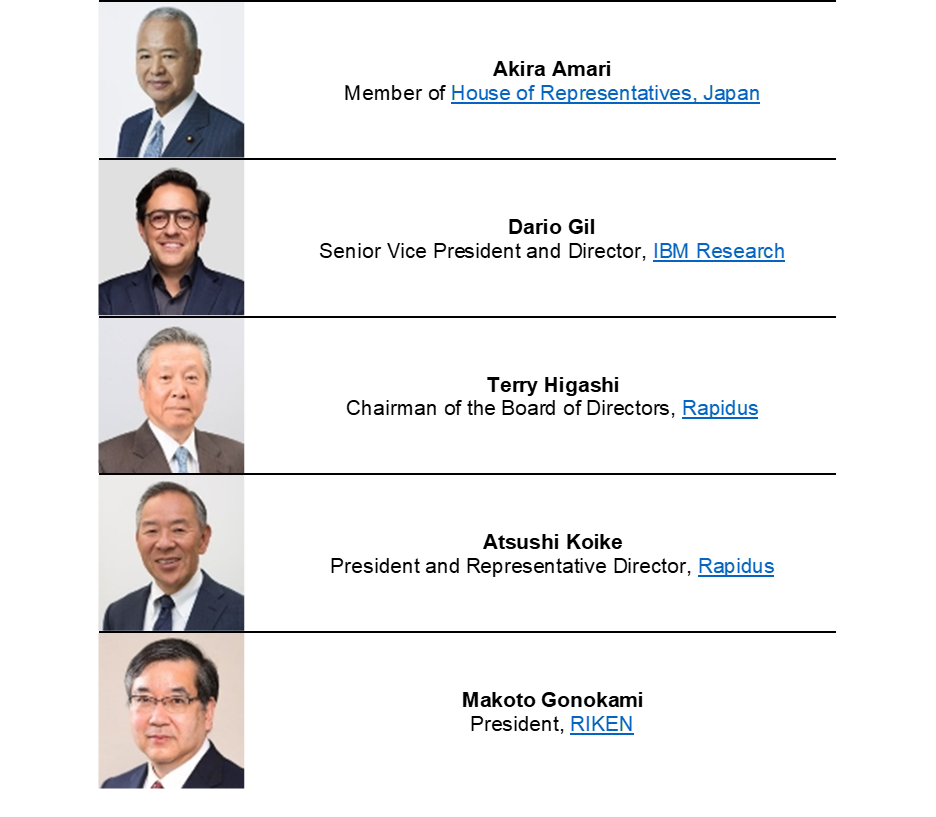 Advanced Packaging and Chiplets Summit
The new Advanced Packaging and Chiplets Summit(APCS), hosted by SEMI in conjunction with SEMICON Japan 2022, will highlight the latest packaging technologies and innovations from top players and explore opportunities for driving semiconductor performance increases beyond traditional process scaling. The Summit will feature more than 70 exhibitors and presentations by nearly 20 thought leaders from chip industry powerhouses including ASE, Intel and TSMC.
SEMICON Japan 2022 Technology Pavilions
SEMICON Japan 2022 pavilions will spotlight leading-edge technologies driving semiconductor and electronics demand.
Aircraft Parts Suppliers Pavilion – ENA KIKI, HANSHIN METALICS, Hibiki Seiki, ITO, KOUWA-TEC, Kumabou Metal, Maeda Precision Manufacturing Limited Kobe, Mimasu Industries, Tamayakin, Techlab, WADA AIRCRAFT TECHNOLOGY, Yamanouchi Seisakusho, and Yoshimasu Seisakusho
FLEX Japan – Daicel, Elephantech, Japan Aviation Electronics Industry, Micro Technology, Toyobo, Xenomax-Japan, Yamashita Materials, and Zuken
Power and Compound Semiconductor Pavilion – Atecom Technology, Nippo Precision, and the Welsh Government
Quantum Computing Pavilion – blueqat, FormFactor, JSR, Keysight Technologies Japan, National Institute of Advanced Industrial Science and Technology (AIST), SEMI Quantum Computer Council, Sumitomo Heavy Industries, and Zurich Instruments
Smart Manufacturing Pavilion – Siemens, TIBCO Software, TNTTCom Online, Toshiba Digital Solutions, and TXOne Networks Japan
For a detailed schedule, please see the SEMICON Japan 2022 Agenda-at-a-Glance.
About SEMI
SEMI® connects more than 2,500 member companies and 1.3 million professionals worldwide to advance the technology and business of electronics design and manufacturing. SEMI members are responsible for the innovations in materials, design, equipment, software, devices, and services that enable smarter, faster, more powerful, and more affordable electronic products. Electronic System Design Alliance (ESD Alliance), FlexTech, the Fab Owners Alliance (FOA), the MEMS & Sensors Industry Group (MSIG) and SOI Consortium are SEMI Strategic Technology Communities. Visit www.semi.org, contact one of our worldwide offices, and connect with SEMI on LinkedIn and Twitter to learn more.
Association Contacts
Hiroki Yomogita/SEMI Japan
Phone: 81.3.3222.5854
Email: jmarketing@semi.org
---
Michael Hall/SEMI
Phone: 1.408.943.7988
Email: mhall@semi.org
Free Newsletter
Get the latest analysis of new developments in semiconductor market and research analysis.
You must be a subscriber to access the Manufacturing Analysis reports & services.
If you are not a subscriber, you should be! Enter your email below to contact us about access.
The authoritative information platform to the semiconductor industry.
Discover why TechInsights stands as the semiconductor industry's most trusted source for actionable, in-depth intelligence.