SEMICON Europa 2022 Opens Tomorrow with Focus on Accelerating Semiconductor Industry Innovation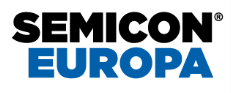 MUNICH, Germany ─ November 14, 2022 ─ Industry experts from across the electronics design and manufacturing supply chain will gather starting tomorrow at SEMICON Europa 2022 for the latest developments and trends across key semiconductor industry growth segments including advanced packaging, materials innovation, medtech and mobility. Critical semiconductor industry issues such as sustainability, green manufacturing and workforce development will also highlight the event, 15-18 November at Messe München, in Munich, Germany. The SEMICON Europa exhibition and conferences are co-located with electronica.
"We look forward to perspectives from global thought leaders on semiconductor trends that are crucial to industry growth," said Laith Altimime, president of SEMI Europe. "Companies from across the semiconductor supply chain will meet to explore new business and technology opportunities and ways to accelerate innovation."
SEMICON Europa 2022 Highlights
Programs on the show floor in Hall B1 and C1 are complimentary for all SEMICON Europa and electronica visitors. For more details, please visit the SEMICON Europa 2022 website and connect with SEMI Europe on Twitter or LinkedIn @SEMIEurope (#SEMICONEuropa).
Press and media partners can register for free by contacting Serena Brischetto at a href="mailto:sbrischetto@semi.org" style="color:#3D7CC9;font-weight: 600;text-decoration: underline;" target="_blank">sbrischetto@semi.org.
About SEMI
SEMI® connects more than 2,500 member companies and 1.3 million professionals worldwide to advance the technology and business of electronics design and manufacturing. SEMI members are responsible for the innovations in materials, design, equipment, software, devices, and services that enable smarter, faster, more powerful, and more affordable electronic products. Electronic System Design Alliance (ESD Alliance), FlexTech, the Fab Owners Alliance (FOA), the MEMS & Sensors Industry Group (MSIG) and SOI Consortium are SEMI Strategic Technology Communities. Visit www.semi.org, contact one of our worldwide offices, and connect with SEMI on LinkedIn and Twitter to learn more.
---
Association Contacts
Serena Brischetto/SEMI Europe
Email: sbrischetto@semi.org
Phone: +49 30 3030 8077-11
Michael Hall/SEMI US
Email: mhall@semi.org
Phone: 1.408.943.7988
Free Newsletter
Get the latest analysis of new developments in semiconductor market and research analysis.
You must be a subscriber to access the Manufacturing Analysis reports & services.
If you are not a subscriber, you should be! Enter your email below to contact us about access.
Sign up for latest analysis, news and insights from TechInsights!
Stay informed about TechInsights' products, services, and events. Email collection adheres to TechInsights' Privacy Policy.
Revealing the innovations others cannot inside advanced technology products
Contact
General Inquiries
1-888-666-8888
1891 Robertson Rd #500, Nepean, ON K2H 5B7
Copyright © 2023 TechInsights Inc. All rights reserved.