SEMI Award Honors Soitec for Diversity, Equity and Inclusion Leadership in European Chip Industry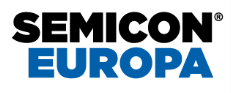 MUNICH, Germany ─ November 16, 2022 ─ SEMI Europe and the SEMI European Advisory Council for Diversity and Inclusion yesterday announced Soitec as recipient of the 2021 SEMI Industry Leader in Diversity and Inclusion Award. Pascal Lobry, Executive Vice President of People and Sustainability at Soitec, accepted the award yesterday at the Future of Work session at SEMICON Europa 2022.
Established in 2019, the SEMI Industry Leader in Diversity and Inclusion Award recognizes European semiconductor companies that have demonstrated leadership excellence in diversity, equity, and inclusion and implemented practices that advance their workforces and the industry at large.
"A diverse, highly skilled workforce is crucial to the European semiconductor industry's ability to innovate and remain competitive amidst global disruptions," said Laith Altimime, president of SEMI Europe. "We applaud Soitec for its tremendous workforce development leadership and contributions to the industry."
"We are honored to receive this award in recognition of Soitec's commitment to diversity and inclusion," Soitec's Lobry said. "For decades, we have implemented comprehensive practices that combat gender stereotypes and nurture a workplace where equitable access to promotions and merit-based increases is guaranteed. Today, we are proud that our commitment is reflected in a steadily rising number of women at all levels of the company, especially in management positions. We will continue to develop innovative approaches to promote even greater diversity and inclusion at Soitec."
Soitec Diversity and Inclusion Initiatives
Soitec first implemented gender equality practices in 2007 and in 2021 began work with trade unions to combat gender stereotypes and discrimination against LGBTQIA+ people, an initiative that includes support for parental rights for same-sex couples, assistance for people in gender transition, and programs to combat sexist behavior and gender stereotypes.
About Soitec
Soitec is a world leader in designing and manufacturing innovative semiconductor materials. The company uses its unique technologies and semiconductor expertise to serve the electronics markets. With more than 3,500 patents worldwide, Soitec's strategy is based on disruptive innovation to answer its customers' needs for high performance, energy efficiency and cost competitiveness.
Nominations Open for 2022 SEMI Industry Leader in Diversity and Inclusion Award
SEMI Europe welcomes nominations for companies that have inspired the industry by exemplary leadership and execution, volunteering, sponsorship, and innovation in diversity, equity, and inclusion. Nominations for the 2022 SEMI Industry Leader in Diversity and Inclusion Award are open. Prior award recipients hailed from companies including Edwards Vacuum, Melexis, and SPTS Technologies, a KLA company.
For more details, please visit the SEMI Industry Leader in Diversity and Inclusion Award and European Diversity and Inclusion initiatives websites and connect with SEMI Europe on Twitter or LinkedIn @SEMIEurope.
About SEMI
SEMI® connects more than 2,500 member companies and 1.3 million professionals worldwide to advance the technology and business of electronics design and manufacturing. SEMI members are responsible for the innovations in materials, design, equipment, software, devices, and services that enable smarter, faster, more powerful, and more affordable electronic products. Electronic System Design Alliance (ESD Alliance), FlexTech, the Fab Owners Alliance (FOA), the MEMS & Sensors Industry Group (MSIG) and SOI Consortium are SEMI Strategic Technology Communities. Visit www.semi.org, contact one of our worldwide offices, and connect with SEMI on LinkedIn and Twitter to learn more.
---
Association Contacts
Serena Brischetto/SEMI Europe
Email: sbrischetto@semi.org
Phone: +49 30 3030 8077-11
Michael Hall/SEMI US
Email: mhall@semi.org
Phone: 1.408.943.7988
Free Newsletter
Get the latest analysis of new developments in semiconductor market and research analysis.
You must be a subscriber to access the Manufacturing Analysis reports & services.
If you are not a subscriber, you should be! Enter your email below to contact us about access.
Sign up for latest analysis, news and insights from TechInsights!
Stay informed about TechInsights' products, services, and events. Email collection adheres to TechInsights' Privacy Policy.
Revealing the innovations others cannot inside advanced technology products
Contact
General Inquiries
1-888-666-8888
1891 Robertson Rd #500, Nepean, ON K2H 5B7
Copyright © 2023 TechInsights Inc. All rights reserved.