Order activity edged higher as visibility remains limited

Shereen Vaux
Order activity for semiconductor equipment edged higher but remains at a cold 41 °F. The increase was driven by Subcon/Advanced Packaging and DAO (Discrete, Analog, and Other). Activity in the Advanced Packaging space has picked up recently to support the strong demand for AI. May sales from the Taiwanese companies showed an improvement over April but the comparisons over last year remain challenging. Semiconductor Equipment Orders have dipped below Semiconductor Equipment Revenues.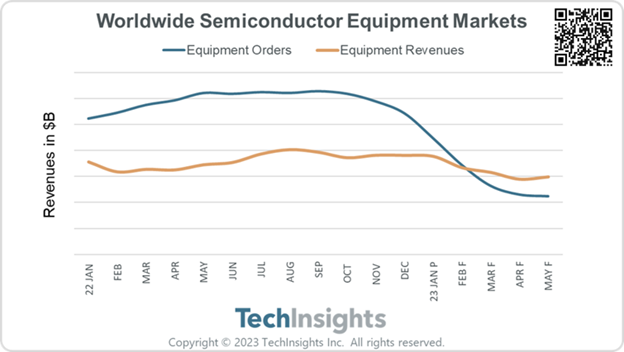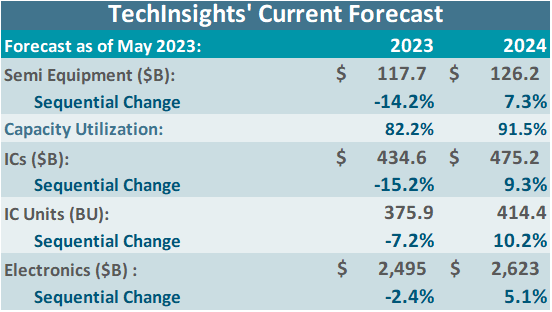 Free Newsletter
Get the latest analysis of new developments in semiconductor market and research analysis.
Subscribers can view the full article in the TechInsights Platform.
You must be a subscriber to access the Manufacturing Analysis reports & services.
If you are not a subscriber, you should be! Enter your email below to contact us about access.
The authoritative information platform to the semiconductor industry.
Discover why TechInsights stands as the semiconductor industry's most trusted source for actionable, in-depth intelligence.