Near-term Visibility is Limited but Order Activity is Starting to Look Brighter Far Off in the Horizon.

Shereen Vaux
Order activity for semiconductor equipment eked up a degree to a brisk 44 °F with all segments increasing at least a degree. Memory jumped a degree as Samsung and SK hynix confirmed the worst is behind us for memory. Additionally, last week DRAM spot prices increased for the first time since March 2022. Memory suppliers are seeing an uptick in demand for DDR5 and HBM, which is giving DRAM a boost. NAND, on the other hand, has yet to see any meaningful increase in demand. However, the production cuts in NAND are gradually trickling to the supply chain and will create an improved supply-demand dynamic in Q4.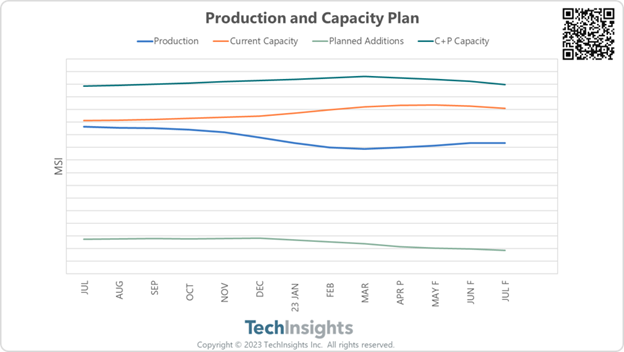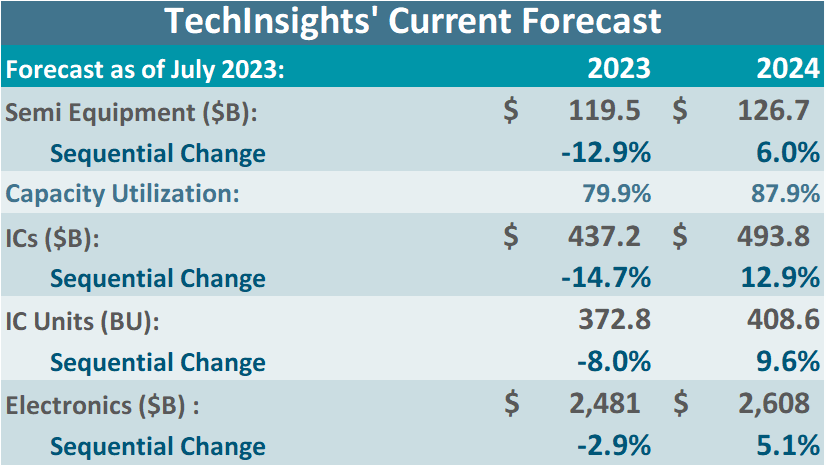 Free Newsletter
Get the latest analysis of new developments in semiconductor market and research analysis.
Subscribers can view the full article in the TechInsights Platform.
You must be a subscriber to access the Manufacturing Analysis reports & services.
If you are not a subscriber, you should be! Enter your email below to contact us about access.
The authoritative information platform to the semiconductor industry.
Discover why TechInsights stands as the semiconductor industry's most trusted source for actionable, in-depth intelligence.