Joseph Byrne Becomes Editor-in-Chief
Joseph Byrne is now editor-in-chief of Microprocessor Report, replacing Linley Gwennap. Linley will continue as editor emeritus, serving on the editorial board and contributing articles.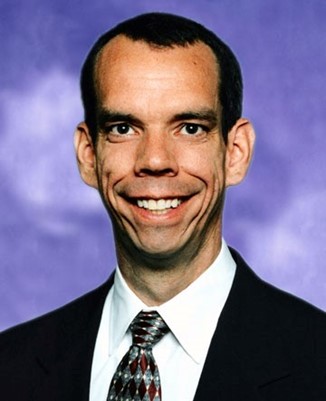 Joseph Byrne
Joseph Byrne is now editor-in-chief of Microprocessor Report. In this role, he manages the analyst team, determines article topics, reviews and edits the articles, and oversees final production and publication on our website. Operating since 1987, MPR is now part of TechInsights, a growing semiconductor research and analysis company. Joe continues to integrate the publication and adjacent businesses with other TechInsights operations and looks forward to sharing with readers the insights of others in the company.
Joe is ideally suited to this challenging job, having a foot in both industry and analysis. He holds an engineering degree and an MBA from prestigious universities. After working as a CPU designer and then as a Gartner analyst, he joined The Linley Group in 2005, where he worked on several of our annual semiconductor-product reports, developed the forecast and market-share methods, wrote for MPR, and presented at our conferences. He then spent nine years at Freescale (later part of NXP), marketing and managing strategy for the company's networking processors. Joe recently returned to MPR as director of market analysis, stepping into his new role as editor-in-chief.
He takes the baton from Linley Gwennap, who has been editor-in-chief or editorial director of the publication for a total of 18 years. During his first stint at MPR in the 1990s, the publication won four Computer Press awards as Best Industry Newsletter. Linley acquired MPR from In Stat in 2010 and led a reinvigoration of the content and style, building the subscriber base to new highs. In 2021, he sold the publication, along with The Linley Group, to TechInsights.
After a month-long sabbatical, Linley will continue with MPR as editor emeritus, serving on the editorial board and regularly contributing articles. He looks forward to maintaining connections with technology leaders and other subscribers of the publication.
Free Newsletter
Get the latest analysis of new developments in semiconductor market and research analysis.
Subscribers can view the full article in the TechInsights Platform.
You must be a subscriber to access the Manufacturing Analysis reports & services.
If you are not a subscriber, you should be! Enter your email below to contact us about access.
The authoritative information platform to the semiconductor industry.
Discover why TechInsights stands as the semiconductor industry's most trusted source for actionable, in-depth intelligence.