It's Still Cold and Foggy Out There

Shereen Vaux
Order activity for semiconductor equipment remains at a chilly 44 °F. Subcon/Advanced Packaging is seeing continued demand for high-bandwidth memory and CoWoS due to the generative AI wave while the other markets continue to show weakness. Demand for advanced nodes remains low, but companies are still investing in technology transitions. While memory remains at freezing levels and companies continue to hold back capex investments, Logic chipmakers continue to invest in technology upgrades. On the bright side, Chinese companies continue to stockpile semiconductor equipment amid fears of further technology sanctions. However, these purchases are in the mature and specialty markets.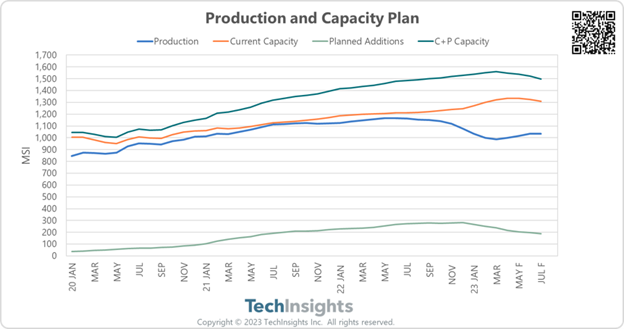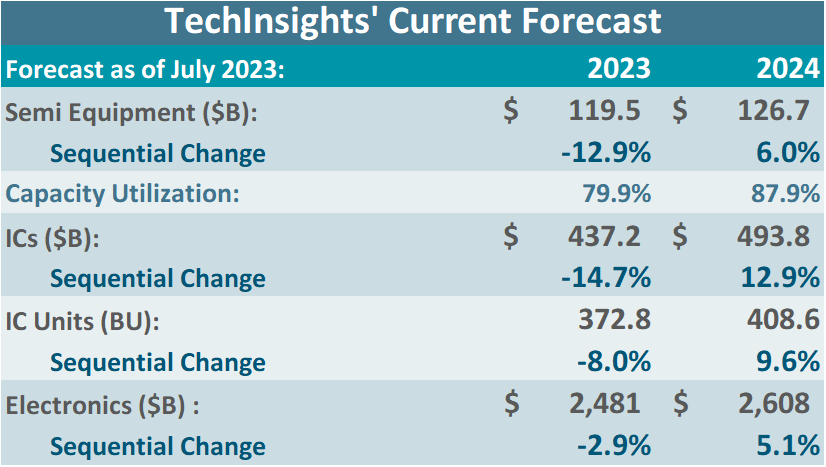 Free Newsletter
Get the latest analysis of new developments in semiconductor market and research analysis.
Subscribers can view the full article in the TechInsights Platform.
You must be a subscriber to access the Manufacturing Analysis reports & services.
If you are not a subscriber, you should be! Enter your email below to contact us about access.
The authoritative information platform to the semiconductor industry.
Discover why TechInsights stands as the semiconductor industry's most trusted source for actionable, in-depth intelligence.