It's cold and foggy as we head into 2H23

Shereen Vaux
Order activity for semiconductor equipment increased but remains at a cold 42 °F. Micron's earnings report on June 28 will give us some more visibility on how the memory industry fared in 2Q23 and how the cycle is progressing. We expect more inventory write offs given the weak pricing environment in Q2. All eyes will be on the Q3 outlook. Memory suppliers have been pulling in deals, especially in March, which has elongated the inventory destocking at their customers.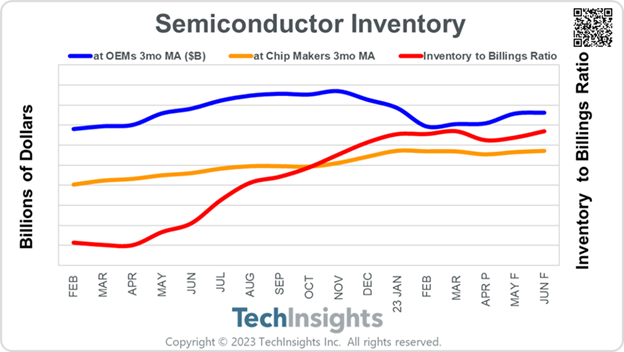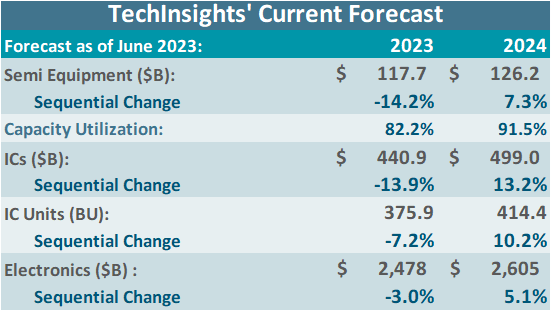 Free Newsletter
Get the latest analysis of new developments in semiconductor market and research analysis.
Subscribers can view the full article in the TechInsights Platform.
You must be a subscriber to access the Manufacturing Analysis reports & services.
If you are not a subscriber, you should be! Enter your email below to contact us about access.
The authoritative information platform to the semiconductor industry.
Discover why TechInsights stands as the semiconductor industry's most trusted source for actionable, in-depth intelligence.