DRAM Leads the Memory Pricing Rebound

Shereen Vaux
Order activity for semiconductor equipment increased to 63 °F as customers are increasing their spending late in 2023. SMIC raised its capital expenditures guidance for this year to accelerate the delivery of semiconductor capital equipment. TEL also boosted its outlook for WFE sales this year. This increase is being driven by China's investment in mature node processes which is offsetting the weakness TEL is experiencing in leading-edge nodes and foundry investments. Memory activity continues to increase from frigid levels as the inventory burn-off continues and pricing pressure is easing. Consumer and Mobile are increasing due to inventories returning to a more balanced level and the upcoming holidays driving up demand. On the other hand, DAO continues to feel pressure from the slowing auto and industrial segments.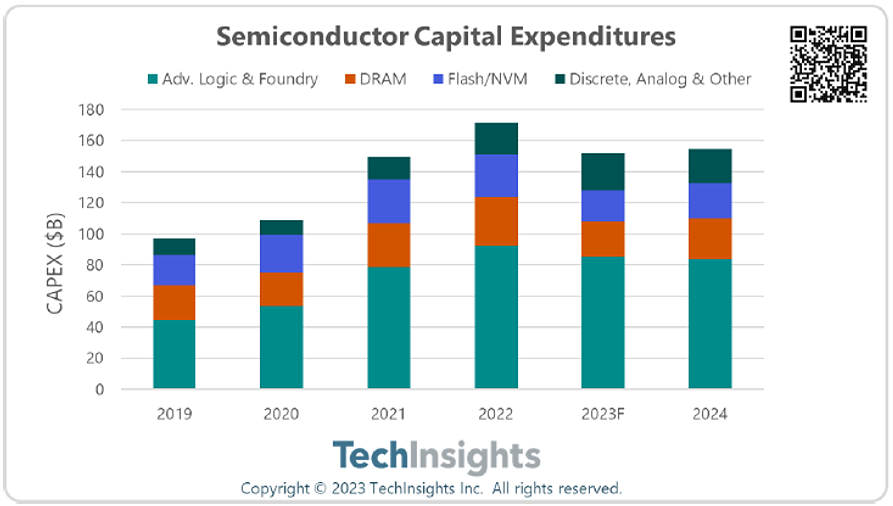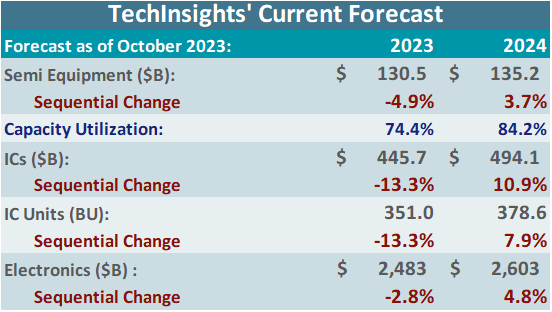 Free Newsletter
Get the latest analysis of new developments in semiconductor market and research analysis.
Subscribers can view the full article in the TechInsights Platform.
You must be a subscriber to access the Manufacturing Analysis reports & services.
If you are not a subscriber, you should be! Enter your email below to contact us about access.
The authoritative information platform to the semiconductor industry.
Discover why TechInsights stands as the semiconductor industry's most trusted source for actionable, in-depth intelligence.