All Eyes are Trained on Earnings Releases

Shereen Vaux
Order activity for semiconductor equipment eked up but is hovering at a cold 44 °F with all segments increasing slightly. It's still cold out there and the market is in flux—memory remains at ground zero—but on the end-demand side we are starting to see some improvements. Demand for HBM3 and DDR5 has been growing notably due to the proliferation of generative AI. DAO is at a warm 74 degrees but we are starting to see weakness in the end demand in this segment which will likely impact the order activity for the remainder of this year. Turning to the IC side of things, AMD is seeing mixed sentiment in their datacenter segment as the uptick in demand for AI servers hasn't been enough to offset the weak demand in traditional servers.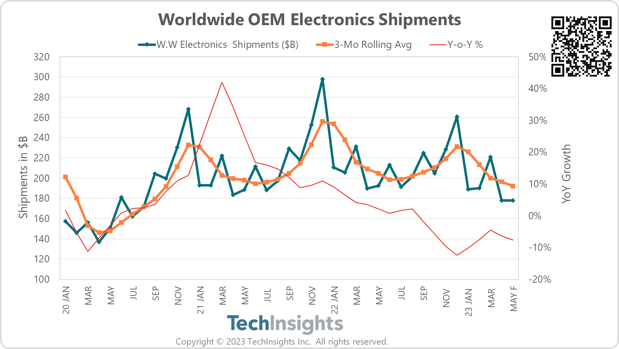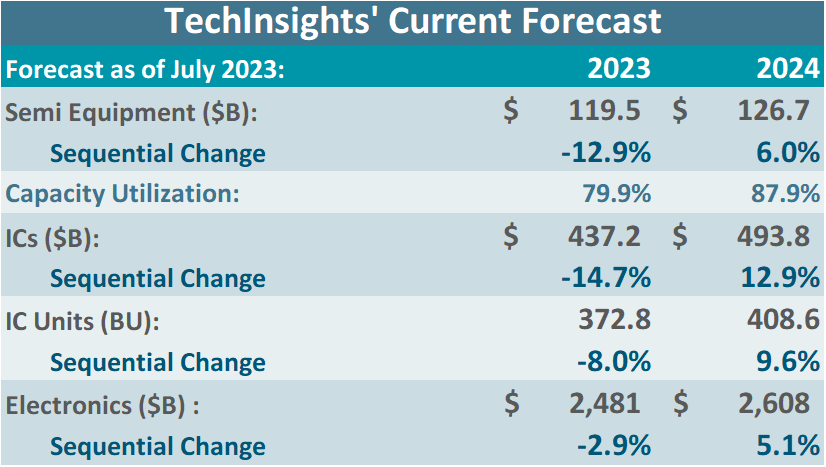 Free Newsletter
Get the latest analysis of new developments in semiconductor market and research analysis.
Subscribers can view the full article in the TechInsights Platform.
You must be a subscriber to access the Manufacturing Analysis reports & services.
If you are not a subscriber, you should be! Enter your email below to contact us about access.
The authoritative information platform to the semiconductor industry.
Discover why TechInsights stands as the semiconductor industry's most trusted source for actionable, in-depth intelligence.