2021 Top Semiconductor Equipment Suppliers
The Chip Insider®
Equipment & Emerging Markets
2021 was a very strong year for the equipment suppliers with sales soaring to record-highs. However, severe supply chain shortages made 2021 a challenging year for many companies as they struggled to keep up with demand. There were no changes in the top five ranking for 2021. Applied Materials and ASML jumped past the $20B mark while LAM Research and TEL cleared the $16B bar. The top five suppliers accounted for 70% of total sales in 2021, up nearly two points from the previous year. ASM Pacific Technology, Kokusai Electric, and Canon were the fastest growing companies in the Top 15 last year.
Top Equipment Suppliers
Innovation and partnership resulted in outstanding performance for the top companies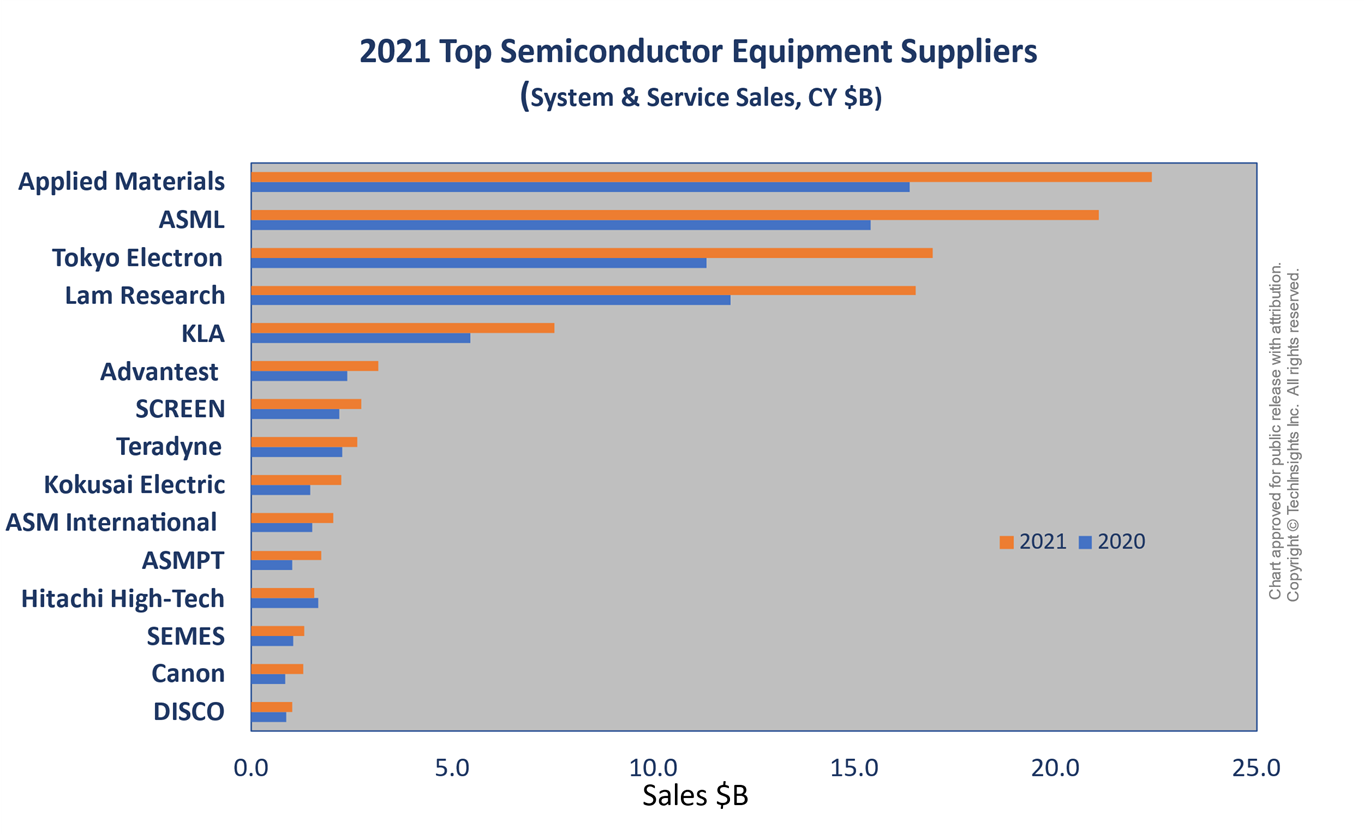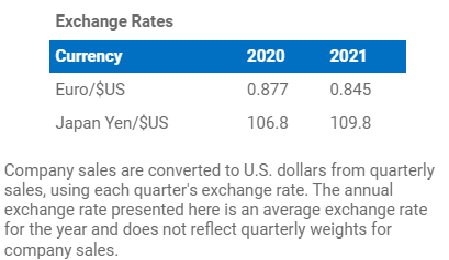 Free Newsletter
Get the latest analysis of new developments in semiconductor market and research analysis.
Subscribers can view the full article in the TechInsights Platform.
You must be a subscriber to access the Manufacturing Analysis reports & services.
If you are not a subscriber, you should be! Enter your email below to contact us about access.
Sign up for latest analysis, news and insights from TechInsights!
Stay informed about TechInsights' products, services, and events. Email collection adheres to TechInsights' Privacy Policy.
Revealing the innovations others cannot inside advanced technology products
Contact
General Inquiries
1-888-666-8888
1891 Robertson Rd #500, Nepean, ON K2H 5B7
Copyright © 2023 TechInsights Inc. All rights reserved.