Product Code
WAR-1806-201
Product Item Code
MIC-MT29F512G08EEHAFJ4-3R_A
Device Manufacturer
Micron Technology
Image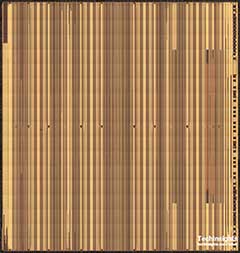 The following is a custom internal waveform analysis report containing the program, read and erase waveforms during multi-plane TLC mode operations on the Micron 64L 3D NAND flash memory device (die markings: B16A).
A unique vault of trusted, accurate data at your fingertips
Our analysis goes as deep as required to reveal the inner workings and secrets behind a broad range of products.
Search our analysis and website
Don't miss another update from TechInsights.
All our latest content updates sent to you a few times a month.