Product Code
PEF-2206-801
Product Item Code
ROH-SCT4045DEC11
Device Type
SiC Power FET
Image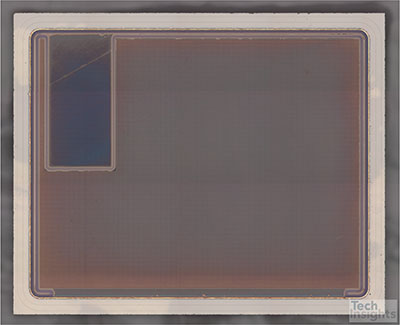 This report presents a power essentials folder (PEF) of the Rohm Semiconductor SCT4045DEC11 750 V 45 mΩ SiC MOSFET. This fourth generation SiC MOSFET from Rohm offers 'industry leading on-resistance without sacrificing short-circuit time' and includes improvements to 'double-trench structure', purportedly 40% lower on-resistance than the third generation. The recommended turn-off Vgs of 0 V makes applications using conventional gate drivers simpler. Switching loss is stated as 50% lower than third generation equivalents due to improvements in the gate-drain capacitance (Cgd).
This report contains the following detailed information:
Summary of observed device metrics and salient features
Package optical photographs, package X-ray images, die photographs, optical photos of the die feature image set
Plan-view images of the device delayered to the gate level
Exploratory cross-sectional scanning electron microscope (SEM) images of the device structure
Detailed cross-sectional scanning capacitance microscopy (SCM) and scanning microwave impedance microscopy (sMIM-C) analysis of the dopant structures
Detailed cross-sectional transmission electron microscope (TEM and STEM) images of the power device structure
Metal and dielectric layer composition identification based on TEM-EDS results
The image set for a standard PEF project is derived from a beveled sample for SEM planar analysis, one plane of cross-sectioning for SEM structural analysis, a single TEM sample for the detailed structural analysis, and planar and cross-sectional SCM and sMIM analysis. Value added information, such as additional planes of cross-sectioning, may be included on a case-by-case basis.
The Power Essentials deliverable provides basic competitive benchmarking information and enables cost-effective tracking of multiple competitors' technology.
A unique vault of trusted, accurate data at your fingertips
Our analysis goes as deep as required to reveal the inner workings and secrets behind a broad range of products.
Search our analysis and website
Don't miss another update from TechInsights.
All our latest content updates sent to you a few times a month.