Product Code
DDT-2210-808
Product Item Code
QEL-RG500LEUAB-M28-UGASA
Device Manufacturer
Quectel
Image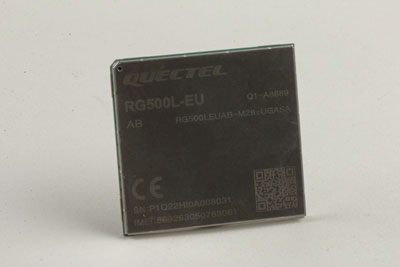 The Quectel RG500L-EU is based on MediaTek's T750 platform. MediaTek made the most important ICs, including the #MT6890V 5G SoC, #MT6635XP WiFi 802.11a/b/g/n/ac/ax/ Bluetooth/GPS module, #MT6190W RF transceiver, #MT6315CP power management, #MT6330LP power management, and two # MT6308HP envelope power trackers.
A unique vault of trusted, accurate data at your fingertips
Our analysis goes as deep as required to reveal the inner workings and secrets behind a broad range of products.
Search our analysis and website
Don't miss another update from TechInsights.
All our latest content updates sent to you a few times a month.