Product Code
DDT-2208-807
Product Item Code
M5S-M5Stamp
Device Manufacturer
M5Stack Technology
Image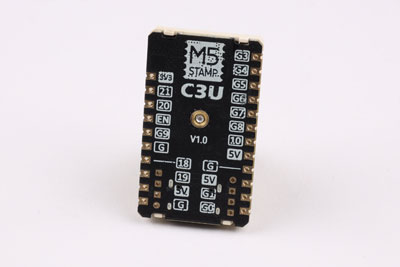 The M5Stamp 3CU is a RISC-V IoT module from M5Stack Technology Co., Ltd. It features ESPRESSIF Systems' ESP32-C3FH4 which is an MCU-based chip that supports 2.4 GHz Wi-Fi and Bluetooth LE.
A unique vault of trusted, accurate data at your fingertips
Our analysis goes as deep as required to reveal the inner workings and secrets behind a broad range of products.
Search our analysis and website
Don't miss another update from TechInsights.
All our latest content updates sent to you a few times a month.