Apple Scales M1 GPU to the Max
November 16, 2021 - Author: Bob Wheeler
Apple's new M1 Max processor, found in select MacBook Pro models, delivers a massive boost in integrated-graphics performance compared with the original M1. Its compute throughput is similar to that of Intel's Tiger Lake, but its graphics throughput is in the same class as that of Nvidia's top-end laptop GPU card. The M1 Max includes up to 64GB of copackaged LPDDR5 memory to feed the CPU and GPU subsystems. Apple also released the M1 Pro, a lower-power chip with lesser GPU performance and memory bandwidth. It builds both new models in the same 5nm process as the year-old M1 part.

The M1 Max and M1 Pro share the same CPU configuration: eight Firestorm high-performance cores and only two Icestorm high-efficiency cores. In contrast, the M1's 4+4 arrangement targets 15W-class laptops such as the MacBook Air. The new processors operate their CPUs at the same clock speeds as the original M1. Whereas the M1 includes an 8-core GPU, the M1 Pro and Max scale to 16 and 32 cores, respectively. To provide greater memory bandwidth for the high-performance integrated graphics, Apple copackaged LPDDR5, enabling 200GB/s for the M1 Pro and 400GB/s for the M1 Max.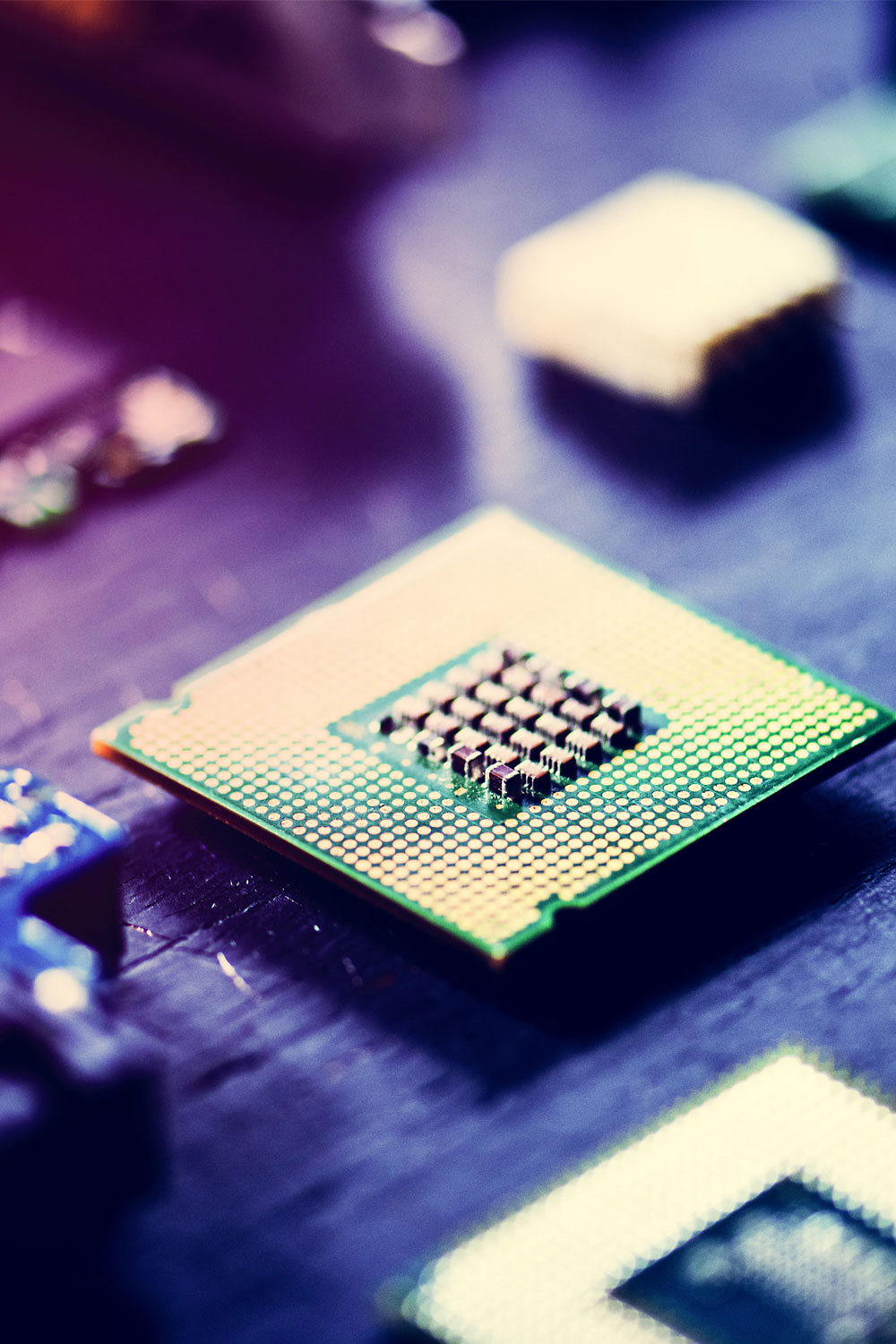 The new PC processors have media engines that handle encoding and decoding of Apple's ProRes video-compression format in addition to H.264. The M1 Pro has one media engine for encoding as well as 8K playback, whereas the M1 Max has two engines to double encoding speed. Apple says the latter chip transcodes ProRes video up to 10x faster than the Intel Core i9 processor in the prior-generation MacBook Pro laptop. To accelerate AI, the M1 Pro and Max include the same 16-core deep-learning accelerators as the M1, with all three chips rated at 11 TOPS.
Subscribers can view the full article in the Microprocessor Report.
Latest Posts From Our Blogs