Apple A15 Extends Battery Life
Largest System Cache in a Smartphone Processor Boosts Performance
October 26, 2021 - Author: Aakash Jani
Apple's new A15 processor doubles its system cache to an industry-leading 32MB and drives double-digit performance gains across the CPU, GPU, and AI engine. While the CPU and GPU gains are impressive, they are smaller than last year's, as the Cupertino giant instead focused on improving performance per watt to extend the battery life of its new iPhone 13 devices. As usual, Apple's September release kicks off the parade of new flagship smartphone SoCs that will likely include new Snapdragon and Exynos chips early next year.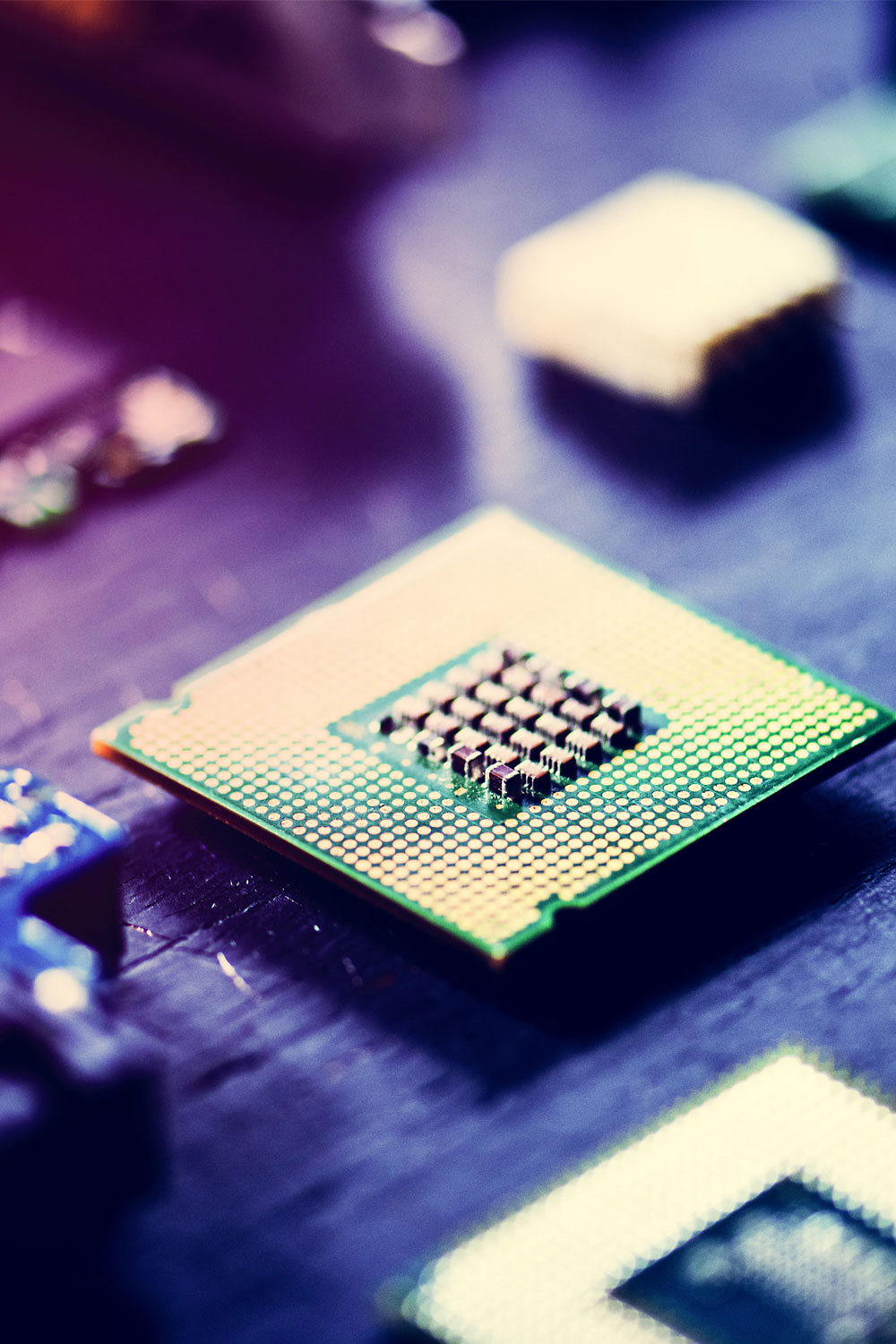 The A15's CPU subsystem features two performance cores and four efficiency cores, mimicking the A14's layout while raising both clock speed and per-clock performance (IPC). Apple also kept the same number of cores for its deep-learning accelerator (DLA) while raising its performance significantly. For the first time, the company is defeaturing its SoC, offering one fewer GPU core in lower-priced iPhone 13 models. The Pro models offer five GPU cores, one more than in the A14. Apple designed its new processor for TSMC's 5NP technology. All iPhone 13 products are currently shipping and available for purchase.

Traditionally, Apple cites only generational improvements to showcase design highlights, but at the iPhone 13 introduction, the company made vague comments about the competition to underscore its performance lead. These comments may stem from the smaller gains in this generation, which allow Qualcomm and other competitors to pull closer.
Subscribers can view the full article in the Microprocessor Report.
Sign up for latest analysis, news and insights from TechInsights!
Stay informed about TechInsights' products, services, and events. Email collection adheres to TechInsights' Privacy Policy.
Revealing the innovations others cannot inside advanced technology products
Contact
General Inquiries
1-888-666-8888
1891 Robertson Rd #500, Nepean, ON K2H 5B7
Copyright © 2023 TechInsights Inc. All rights reserved.