AMD CDNA2 Targets Supercomputers
November 30, 2021 - Author: Jim Turley
For computing aficionados who think Ampere or Sapphire Rapids is the last word in performance, AMD says, "Hold my beer." The company's newly announced Instinct MI200-series GPUs are designed to power the world's fastest research supercomputers. They combine multiple high-end technologies including the new CDNA2 architecture, stacked die, 6nm fabrication, hundreds of computing cores, gigabytes of bandwidth, and exaflops of potential performance. AMD has been on a roll lately, besting rival Intel in the desktop-, laptop-, and server-processor markets. Now, its new Instinct chips will also give its other rival, Nvidia, a run for its money.

The Instinct MI250 and MI250X chips deliver at least 45Tflop/s of 32- and 64-bit floating-point (FP) vector performance and more than 90Tflop/s for FP-matrix calculations. For both 8- and 16-bit precision, they're four times faster at over 360Tflop/s. The chips—multichip modules, really—boast up to 128GB of memory and up to 3.2GB/s of aggregate bandwidth. These performance numbers exceed the Nvidia A100's by almost 5x for FP64. At 500W or more, however, AMD's TDP exceeds Nvidia's, too. AMD is ramping production of the MI200 chips and expects full production in early 2022.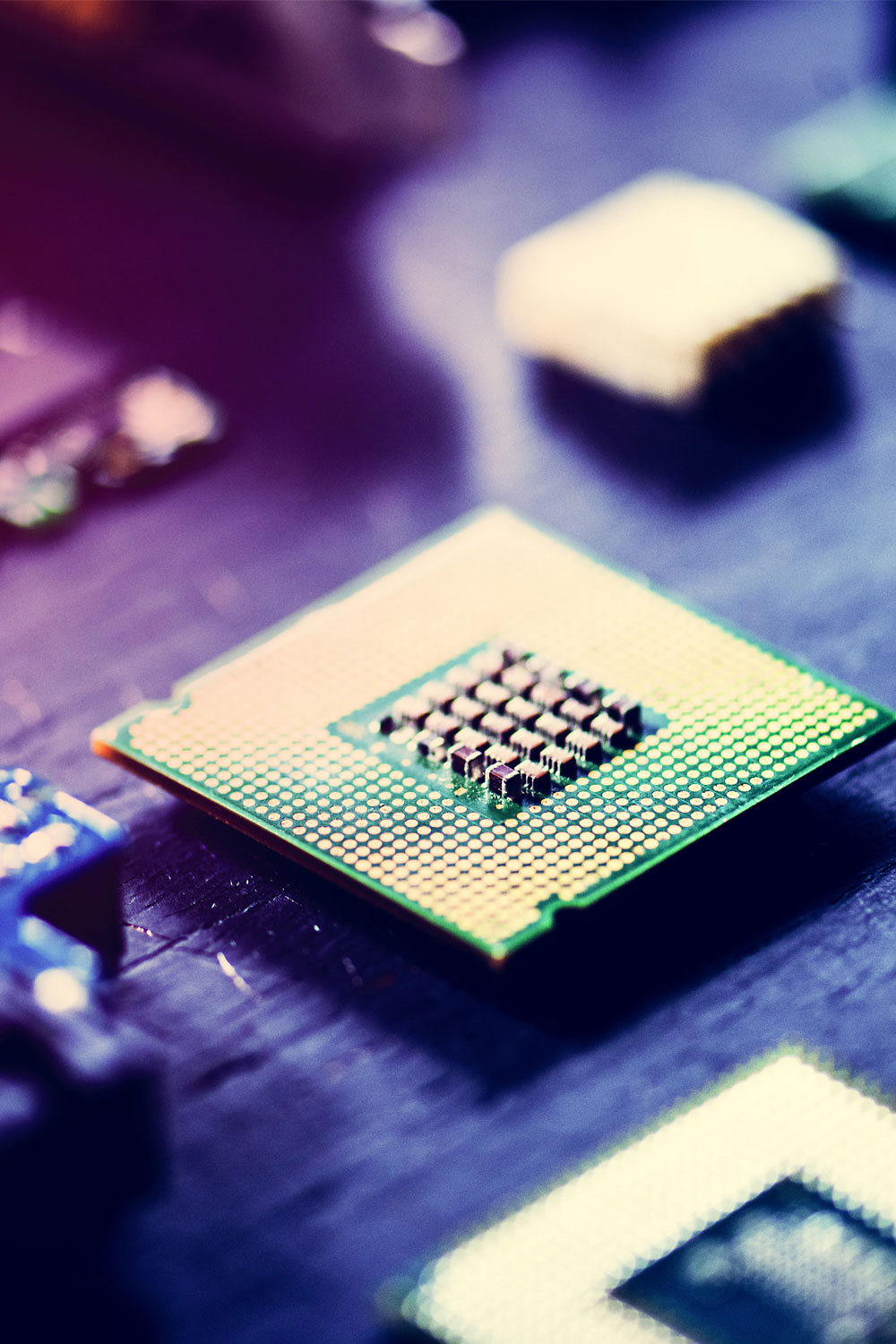 The new MI200 family follows on the heels of the MI100-series, announced late last year. Like its predecessors, the MI200 generation is a massively parallel FP vector engine with hundreds of identical computing units surrounded by large caches and High Bandwidth Memory (HBM) channels. The MI200-series increases the number of compute units to 208 for the MI250 or 220 for the MI250X, up from 120 in the MI100. Each compute unit is more capable as well, particularly on 64-bit operations, thanks to the second-generation CDNA design.
Subscribers can view the full article in the Microprocessor Report.
Latest Posts From Our Blogs