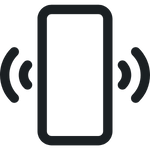 Mobile Subscriptions
How will global economic, political and social turbulence impact demand for mobile devices, services and content?
Mobile is a mature market with almost 6B unique users and an annual market value of $1.6B. As smartphones and wearables become mostly replacement markets, what factors will drive sales? What technologies will be table stakes vs must haves? Which brands will be winners, and which will exit?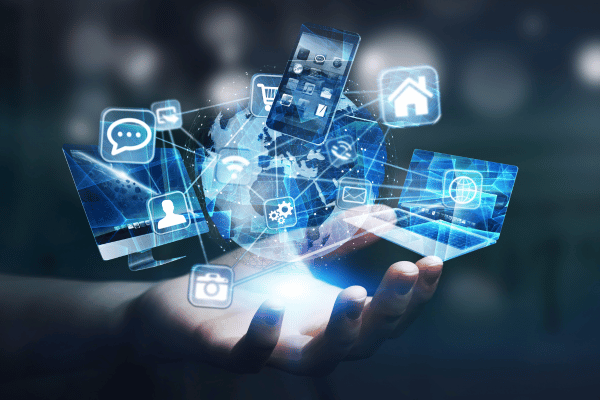 Because you can't make assumptions, you need tracking, analysis and forecasts you can rely on.
Market Analysis Solutions
End Market Analysis:
The Mobile Advantage
With over 35 years of experience analyzing the biggest consumer electronics market and veteran analysts with world-class expertise, you can trust TechInsights.
Analyze the market
Understand the size of the opportunity and where your product fits using our unrivalled knowledge and world class data analysis techniques.
Track your share and position relative to key regional and global rivals.
Keep a finger on the pulse of competition across 88 countries, dozens of enabling technologies, enterprise and consumer segments, across price tiers, form factors and service offerings.
Engage with world class veteran analysts to discuss Why key changes in the ecosystem are happening?
Why are competitors outperforming in specific buyer segments? Which operators are winning the 5G battle and who is positioned for 6G leadership? What impact will the changing distribution channel preferences have on your go to market? Where will manufacturing locations move to in the next decade?
Mobile Subscriptions
We publish on-going independent qualitative and quantitative Mobile Research in three domains: devices, service providers and enterprise.
TechInsights' Emerging Device Technologies (EDT) subscription delivers fast-moving shipment tracking and sales forecasting of the key technologies powering modern smartphones and emerging classes of new devices. EDT identifies the key technologies powering smartphones right now and which will emerge in the future, such as artificial intelligence or 5G mmWave. Technology is the lens used to track device shipments and sales for individual vendors across the globe and to country level.
TechInsights' Metaverse, Virtual and Augmented Reality (MAV) subscription guides you through the emerging metaverse ecosystem. As metaverse platforms mature and usage grows, new opportunities for service providers, OEMs & content owners will emerge. MAV cuts through the hype delivering valuable insights help you plan your successful strategy.
TechInsights' Wireless Smartphone Strategies (WSS) subscription provides comprehensive coverage of the smartphone industry. WSS is a global handset and smartphone tracker by volume, value with price-tier and value share / profitability as key differentiators. Granular OEM forecasts for the next 4 quarter and country-level smartphone forecast data for the next 5 years are provided.
TechInsights' Smart Home Strategies (SHS) subscription is a device tracking and advisory service focusing on emerging opportunities in home monitoring, energy management, and home control systems and services. After many years of market exploration and trials, digital and IP technologies are finally enabling the widespread commercial service deployments which allow consumers to control and interact with their home security, energy and management systems. The Smart Home Strategies service builds on TechInsights' 40-year heritage in exploring emerging home technology, application and service opportunities and identifies the key factors for success in this next stage in the digital home's evolution.
TechInsights' Wearable Device Ecosystem (WDE) subscription gives you timely, super-detailed tracking of wearable device shipments and market share on a global, regional, and country basis for top-selling vendors such as Apple Watch or Xiaomi Mi Buds. WDE service delivers a deep dive into the high-growth wearables market. WDE tracks and forecasts wearables markets by size, market share and price.
Service Providers & Pricing
TechInsights' Mobile Price Benchmarking subscription provides you access to the official OECD price benchmarking database for bundled communication services. This benchmarking system compares bundled offers across all permutations of services in accordance with the official OECD methodology – the perfect solution for anyone who needs to assess and track all types of bundled offers and prices and compare and contrast across providers and countries using a proven and trusted benchmarking methodology. The bundles include fixed broadband, fixed voice, mobile broadband, mobile voice, and Pay-TV services from up to the main three service providers in each of 37 OECD countries.
TechInsights' Network & Service Platforms (NSP) subscription provides clients with an ecosystem-wide perspective on the platforms, tools, and service enablers that operators can leverage to optimize capacity and costs per GB (Gigabyte) and enhance revenues or reduce churn through better Quality of Service (QoS). Our research evaluates the economics of new cloud native and cloud hosted software solutions for rapid deployment and service automation; and identifies new service opportunities based on a variety of RAN and Core platforms and technologies.
TechInsight's OECD Mobile Broadband subscription provides you access to the official OECD price benchmarking database for mobile voice and data services. This benchmarking system includes voice, messages and data usage from handsets. We cover all 38 OECD countries for the top two operators in each country.
TechInsights' Service Provider Strategies (SPS) subscription provides you with detailed analysis of how Communications Service Providers (CSP) are developing winning strategies to stimulate service adoption, revenue, profitability, and customer loyalty. It combines a deep understanding of customer behavior and communications market evolution to super-charge CSPs' competitive intelligence activities and inform their suppliers about CSP evolution.
TechInsights' Smartphone Country Share Tracker (SCST) subscription gives you timely, super-detailed tracking of smartphone brand shipments and market share by country, operator, and global best-selling models.
TechInsights' Wireless Media Strategies subscription provides you with instant access to our latest qualitative analysis and forecasts on mobile content, adjacent market opportunities and service provider activities in ESG.
TechInsights' IoT Strategies subscription gives you instant access to our in-depth analysis of the IoT market latest developments, future trends and forecasts including historical data. IoT Strategies focuses on the digital transformation and business process revolution powered by IoT the triumvirate of ubiquitous internet, pervasive low cost connected devices and the growth in data analytics solutions.
TechInsights' Mobile Workforce Strategies (MWS) subscription focuses on mobile workers and field force and how they select and use mobile hardware, software and services by industry, company size and liability. In addition, it extends coverage to mobile connectivity–based solutions that enable enterprises to capitalize on next-gen technology such as 5G and 6G, we also offer comprehensive analysis related to Future of Work, device-as-a-service, advance technologies enabling digital transformation and as well as outlines the principal mobile device strategies of mobile operators, device manufacturers, and other key channel providers.
The authoritative information platform to the semiconductor industry.
Discover why TechInsights stands as the semiconductor industry's most trusted source for actionable, in-depth intelligence.