Webinar
The Silicon Bridge and Heterogeneous Integration Webinar
Featuring TSMC, Apple, Samsung, and the Jasminer X4—the first-ever observed DRAM-to-Logic hybrid bonding
The Silicon Bridge and Heterogeneous Integration
July 25 2:00 p.m. EST (Session 01)
The Silicon Bridge and Heterogeneous Integration
July 26 10:00 a.m. KST (Session 02)
Join TechInsights' upcoming webinar, where we explore the unique approaches of TSMC, Apple, and Samsung when integrating Silicon Bridge technologies in their high-performance products. The webinar will cover the latest advancements in advanced packaging and discuss the different approaches to adopting Silicon Bridge technology.
Special Highlight: TechInsights' analysis of the Jasminer X4 revealed the first ever that we've observed DRAM-to-Logic hybrid-bonding technology with unique packaging techniques. Sign up and experience the innovative packaging strategy employed in Jasminer X4.
Join us on July 25 at 1:00 pm (EST; North America, Europe) or July 26 at 10 am (Korea, Japan) or 09:00 am (China, Taiwan).
In this 45-minute webinar, followed by a live Q&A, we will explore the following topics:
Heterogeneous integration and the role of packaging
Silicon Bridge technology
Comparison of three Silicon Bridge technologies:

Apple's M1 Ultra – TSMC's InFO-L
AMD's Instinct MI210 – SPIL's EFOB
Intel's Core i5-8305G SR3RM – Intel's EMIB

The other approach: Jasminer X4
Register now to reserve your spot for July 25 at 1:00 pm (EST; North America, Europe) or July 26 at 10 am (Korea, Japan) or 09:00 am (China, Taiwan).
About the Speakers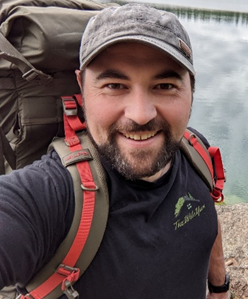 Cameron McKnight-MacNeil - Process Analyst
Cameron is a Process Analyst and Packaging Subject Matter Expert at TechInsights, authoring subscription reports and patent analyses of advanced semiconductor packaging technologies. He regularly analyzes Logic, imaging systems, and power-switching devices. Cameron has worked in semiconductor failure analysis and reverse engineering for over 10 years, with experience in product development, marketing, and management.
Sign up for latest analysis, news and insights from TechInsights!
Stay informed about TechInsights' products, services, and events. Email collection adheres to TechInsights' Privacy Policy.
Revealing the innovations others cannot inside advanced technology products
Contact
General Inquiries
1-888-666-8888
1891 Robertson Rd #500, Nepean, ON K2H 5B7
Copyright © 2023 TechInsights Inc. All rights reserved.