Webinar
Connected TV in 2023 and Beyond
The Battle for Eyeballs Intensifies
We are living through a golden age of television. TV viewers have never had it so good thanks to the near endless flow of high-quality, diverse content and a wide choice of platforms and devices to access it on. Streaming is substituting legacy broadcast and cable channels as consumers embrace subscription video-on-demand (SVOD) and free ad-supported TV (FAST) services while advertisers are trying to work out where best to place their ad dollars. This webinar will explore the burning issues that all Connected TV industry stakeholders should be focussed on as they look to drive growth against the backdrop of a weak economic environment.
During this webinar, gain exclusive insight into expectations for 2023 and what the leading innovations are within the Connected TV space.
Webinar topics include:
How the macroeconomic background is impacting the TV and Media markets
Smart TV and streaming TV platforms:

Growth expectations for 2023
Operating system (OS) partnership trends and the impact of Apple tvOS licensing
Connected TV device ownership by streaming platform

Connected TV advertising trends:

Will FASTs surpass broadcast and cable for ad spend and, if so, when?
FAST or SVOD – Where should advertisers place their ad spend?
Surviving the transition from analog dollars to digital dimes (or maybe quarters)
About the Speakers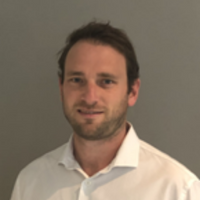 David Watkins - Director, Consumer Electronics
David Watkins, Director, Consumer Electronics, is responsible for the development of the Connected Home Devices service (CHD) and provides clients with qualitative and quantitative strategic insight on the key issues relating to the connected consumer business segment. He is closely involved in the tracking and forecasting of the global consumer electronics market with a particular focus on developments within the flat-panel TV space including technologies such OLED, 4K, and 3D. He has been closely monitoring the uptake of Smart TV and has written extensively on the challenges and opportunities faced by TV vendors, retailers, and the wider entertainment industry in promoting this technology.
David spent more than 7 years at Futuresource Consulting as lead analyst within the Consumer Electronics group and over that time has built relationships with industry contacts spanning the entire entertainment value chain including the leading Hollywood studios, broadcasters, CE manufacturers, semiconductor, and component companies.
David has presented at several key industry conferences around the world and is a regular contributor to press and trade journals. He graduated from Newcastle University with a BA (Hons) in Geography.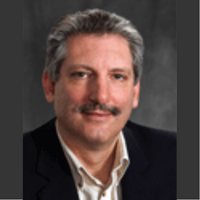 Michael Goodman – Director, Connected TV Strategies
Michael Goodman, Director, Connected TV Strategies, is an accomplished analyst with nearly 20 years' experience providing critical market intelligence and strategic direction to executives navigating an increasingly complex, connected world. Michael provides clients with strategic insight on the evolution of digital media for the TechInsights Connected TV Strategies Subscription (CTVS), which sizes and forecasts consumer spending, usage, and adoption of the key current and emerging sectors in the global market for digital media. Key areas of research include OTT video, video games, advertising, and digital music.
Prior to joining TechInsights, Michael founded Nexus Research Group, a research and consulting firm focused on the intersection of technology, media, and communications. Prior to that, Michael was VP, Global Research Operations at Kantar Retail, where he managed retail analysts across multiple practice areas including Food, Drug, Mass Merchants, Value Discounters, Home Improvement, and Digital. Michael also, served as Senior Director, Research & Analytics at Mercury Media where he provided strategic vision, planning, and actionable recommendations for all areas of performance-based advertising. Prior to Mercury Media, Michael spent nine years at the Yankee Group and held several positions at Nielsen Media Research (now known as The Nielsen Company).
Michael holds a BS in Business Administration, with a concentration in Marketing, from Boston University.
The authoritative information platform to the semiconductor industry.
Discover why TechInsights stands as the semiconductor industry's most trusted source for actionable, in-depth intelligence.