Semiconductor Sales Are Expected to Surpass $0.6T in 2022 and on Track to Hit $1T by 2030
Semiconductor sales surged 24% in 2021 as COVID-19 accelerated the digital economy. Demand far outpaced supply in 2021, resulting in widespread shortages. It was the first semiconductor shortage in history that had a significant impact on the production of many industries. This put a sizable dent in the overall economic growth and underscored the critical role of semiconductors to the world.
Although the semiconductor shortages are easing as more capacity comes online, the supply chain remains very tight as we start 2022. As a result, semiconductor sales are expected to grow by double digits again in 2022, jumping past $0.6T. This year's growth will be driven by a robust Cloud/HPC expansion, surging Automotive demand, easing shortages, and inventory restocking.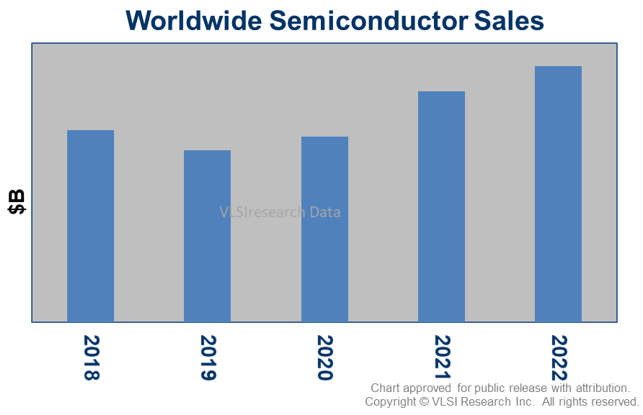 Latest Posts From Our Blogs