Providing Good Service to the Semiconductor Industry Matters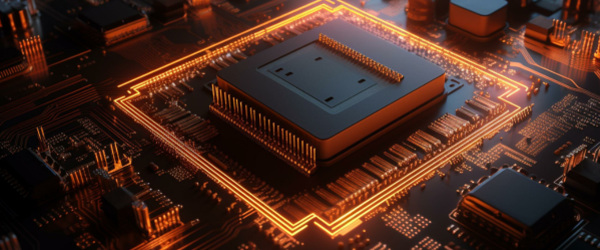 Share This Post
TechInsights invites you to learn about each award recipient in the 2023 Customer Satisfaction Survey. This week: HANMI and ASMPT Limited. Delve into the top rankings of the 10 BEST Semiconductor Equipment Suppliers, uncover which Suppliers were THE BEST in each category, and finally explore who RANKED 1st for exceptional customer satisfaction.
---
Semiconductor R&D Slows But Will Hit Record $94.3 Billion in 2023
Companies based in the Americas accounted for 57% of R&D spending in 2022, followed by Asia-Pacific (29%), Europe (8%), and Japan (6%). Continue reading the full article.
---
Latest Semiconductor Manufacturing Analysis
Latest Analysis/Reports
TCIG: Near-term Order Visibility Remains Low as Semiconductor Markets Get Past the Bottom
Order activity for semiconductor equipment increased but remains at a chilly 43 °F. As expected, TSMC is planning to double its CoWoS capacity next year as it remains a bottleneck for AI.
TCIG: Near-term Order Visibility Remains Limited as Caution Drives Decision Making.
Order activity for semiconductor equipment held at a chilly 43 °F as customers remain cautious because of the macro headwinds and slow inventory burn-off.
SA: Semiconductor Sales Increased 5% Last Week but Were Down 10% From This Time Last Year.
Zooming in on Logic IC this week, the 13-week MA is down 9%; however, the declines are improving.
Manufacturing Analysis Attends SEMICON West
Connect with our Analysts (analyst@techinsights.com) and read The Chip Insider®– SEMICON West Highlights for more details.
Note: Users can only view the full reports within their subscription entitlement.
---
TechInsights Semiconductor Manufacturing Economics
TechInsights Semiconductor Manufacturing Economics (SME), formerly known as IC Knowledge brings unique and detailed insights the supply chains of into IDMs, foundries, automotive, start-ups and more. Get information on processes, wafer size and cost elements to make fact-based decisions for your business.
---
Manufacturing Analysis
Manufacturing Analysis offers a unique combination of deep semiconductor industry contacts and data analytics, with databases and information libraries that reach back seven decades, combined with our locations in the world's technology hot-spots make us perfectly suited for the development of the world's most distinguished semiconductor market research.
Do you want to subscribe to any of our channels? Please contact customer support for more details.
Sign up for latest analysis, news and insights from TechInsights!
Stay informed about TechInsights' products, services, and events. Email collection adheres to TechInsights' Privacy Policy.
Revealing the innovations others cannot inside advanced technology products
Contact
General Inquiries
1-888-666-8888
1891 Robertson Rd #500, Nepean, ON K2H 5B7
Copyright © 2023 TechInsights Inc. All rights reserved.