Providing Good Service to the Semiconductor Industry Matters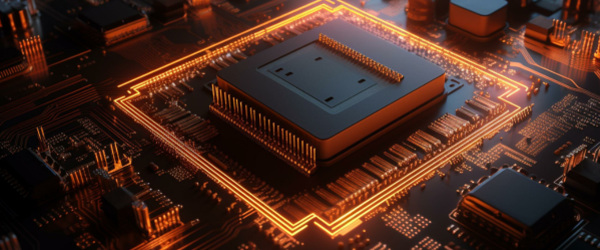 Share This Post
TechInsights invites you to learn about each award recipient in the 2023 Customer Satisfaction Survey. This week: PLASMA and TECHNOPROBE.
10 BEST Suppliers:
Large Chip Making Equipment Suppliers
Focused Chip Making Equipment Suppliers
THE BEST Suppliers:
Test Equipment
Assembly Equipment
Fab Equipment
Fab Equipment to Foundation Companies
Fab Equipment to Specialty Companies
Assembly Subsystems
WFE Subsystems
Tests Subsystems
RANKED 1st in:
Large & Focused 10 BEST Suppliers
Each of the BEST Supplier Segments
Lithography
CMP
Ion Implant
Deposition
Etch & Clean
Process Diagnostics
Specialty Fab
---
Top 10 Chip Ranking Sees No New Entrants but Lots of Movement
In 2022, Samsung and Intel stayed in first and second place, respectively, when foundries are not counted in the ranking. However, foundry giant TSMC's sales surpassed Intel's total and climbed closer to catching Samsung last year. Read now.
---
Latest Semiconductor Manufacturing Analysis
Latest Analysis/Reports
Unforgettable Experience at SW Test Conference 2023
Test Connectivity Analyst Panchami Phadke shares her journey of empowerment, networking, and growth.
TCIG: It's cold and foggy as we head into 2H23
Order activity for semiconductor equipment increased but remains at a cold 42 °F.
SA: TechInsights forecasts Auto IC sales will jump 15% YoY to $40B in 2023
Semiconductor sales increased 2% last week; however, they were down 23% from a year ago.
TC: Test and Burn-In Socket Market Report
The test and burn-in socket market is a vital segment of the semiconductor industry, playing a crucial role in the testing and validation of semiconductor devices.
FPro: Semiconductor Capex Reductions Needed to Rein in Overbuilt Capacity
This year (2023) has been very challenging for the semiconductor industry, resulting in capex reductions.
Note: Users can only view the full reports within their subscription entitlement.
---
No More Passwords. Soon your TechInsights Platform account will be updated so that you will no longer require passwords or email codes – just quick and easy access.
---
TechInsights Semiconductor Manufacturing Economics
TechInsights Semiconductor Manufacturing Economics (SME), formerly known as IC Knowledge brings unique and detailed insights the supply chains of into IDMs, foundries, automotive, start-ups and more. Get information on processes, wafer size and cost elements to make fact-based decisions for your business.
---
Manufacturing Analysis
Manufacturing Analysis offers a unique combination of deep semiconductor industry contacts and data analytics, with databases and information libraries that reach back seven decades, combined with our locations in the world's technology hot-spots make us perfectly suited for the development of the world's most distinguished semiconductor market research.
Do you want to subscribe to any of our channels? Please contact customer support for more details.
Sign up for latest analysis, news and insights from TechInsights!
Stay informed about TechInsights' products, services, and events. Email collection adheres to TechInsights' Privacy Policy.
Revealing the innovations others cannot inside advanced technology products
Contact
General Inquiries
1-888-666-8888
1891 Robertson Rd #500, Nepean, ON K2H 5B7
Copyright © 2023 TechInsights Inc. All rights reserved.