Stacy Wegner, Senior Technology Analyst
Stacy Wegner is the Senior Technology Analyst of TechInsights' Teardown division, responsible for ensuring the highly technical data produced by our analysts is transformed into consumable competitive intelligence. Stacy has an extensive background in advanced technology devices, marketplace analysis, and TechInsights products and practices.
It's Apple iPhone 12 Pro Day! This year, we are excited to bring our TechInsights Subscribers updates via TechStream on the TechInsights Platform. Here we will first focus on the 5G sub-6 GHz iPhone 12 Pro A2406. For our mobile subscribers, a Quick Turn Teardown report will post to the Mobile channel in the next few days, followed by a more in-depth Deep Dive Teardown of the 5G mmWave iPhone 12 Pro in the coming weeks.
Starting From the Outside: Ceramic Shield
It has been said holding an iPhone is a simple but joyful experience, no matter what generation of iPhone is in hand. This is achieved with a precise mechanical design of all components making up the iPhone body. Comparing last year's iPhone 11 Pro and the new iPhone 12 Pro, we can immediately see a different fit between each of the phones' frames and their respective displays.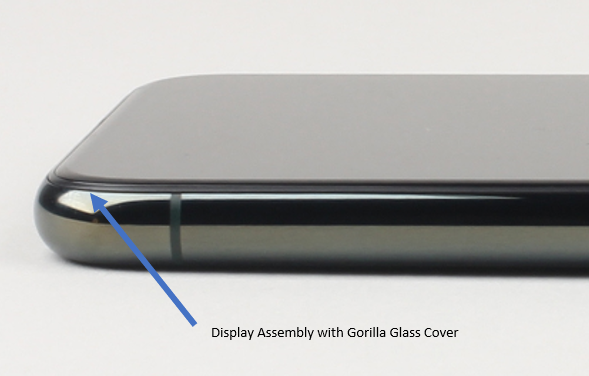 Want to read more?
TechInsights Teardown subscribers already have access to exclusive TechStream content in the TechInsights Platform.
Platform Subscriber Login
Interested in a subscription?
TechInsights offers subscriptions to the broadest range of analysis and expert commentary.

Contact us to learn about our teardown subscription.
Contact us
A TechInsights subscription gives you the data you need - instantly.
Apple iPhone 12 Pro Teardown


Exclusive commentary on the latest technology developments from our experts


Access to the world's largest library of semiconductor and advanced technology analysis

Comprehensive technology analysis to enable you to make fact-based decisions on your biggest investments
Latest Posts From Our Blogs