Posted: February 20, 2019
Contributing Authors: Stacy Wegner and Daniel Yang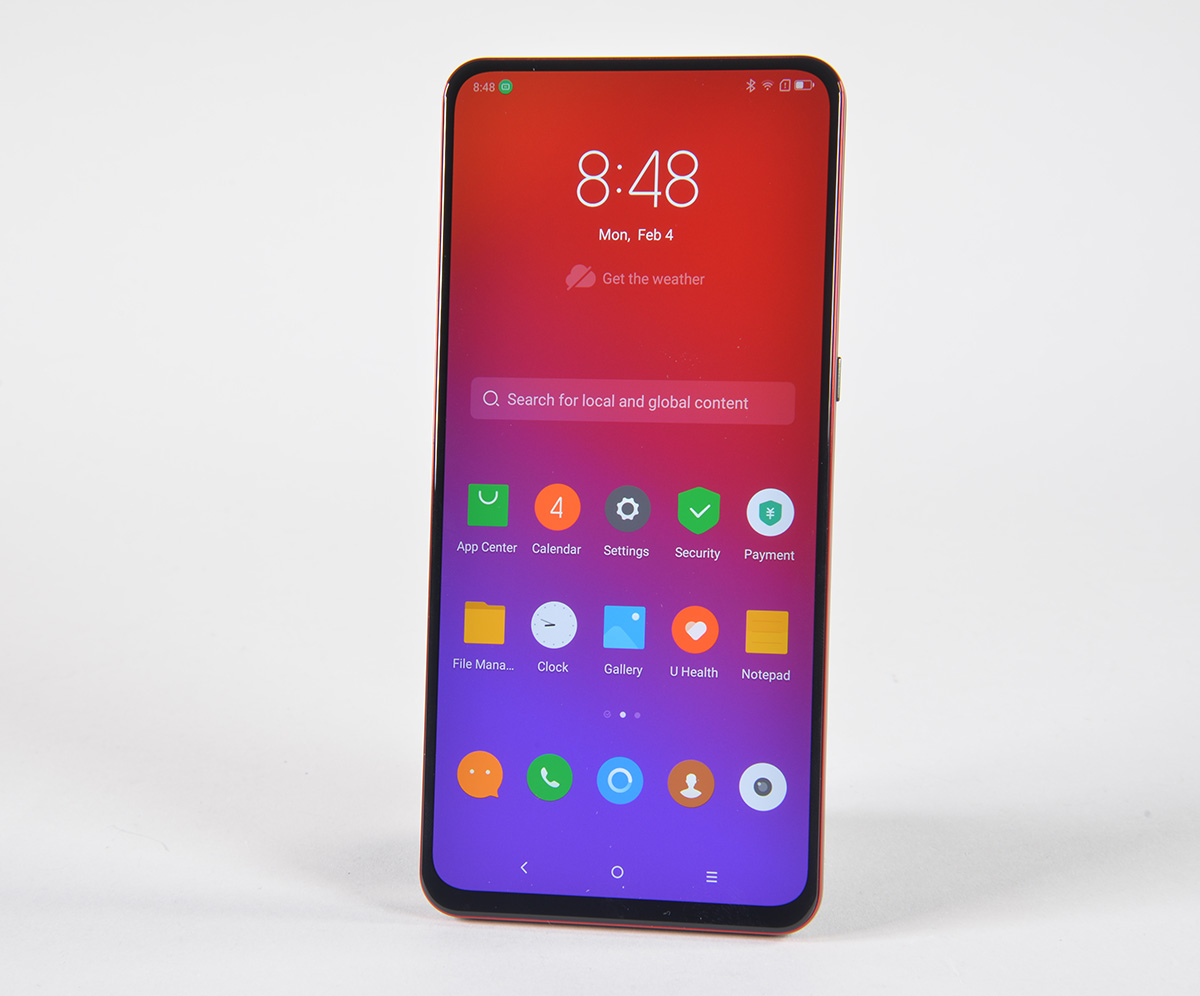 How long would it take you to count from 1 to 220,000? Probably longer than 32 seconds, and yet 32 seconds is reportedly how long it look for Lenovo to sell out of 220,000 of their highly anticipated Lenovo Z5 Pro GT flagship phones. Luckily, we had some of our own good fortune. We were able to get our hands on our very own Z5 Pro GT, and we are probably about to break the many hearts of those who tried to buy one, as we proceeded in doing what we do with phones… we tore it down.
The Lenovo flagship is designed on the new Snapdragon 855 platform in a notch-less, 6.39" slider mobile phone with four cameras – two of which are rumored to include Sony image sensors. Looking at the specs for the Z5 Pro GT shows it is not 5G capable, but Lenovo said they will release a follow up Z5 phone that is 5G capable later this year.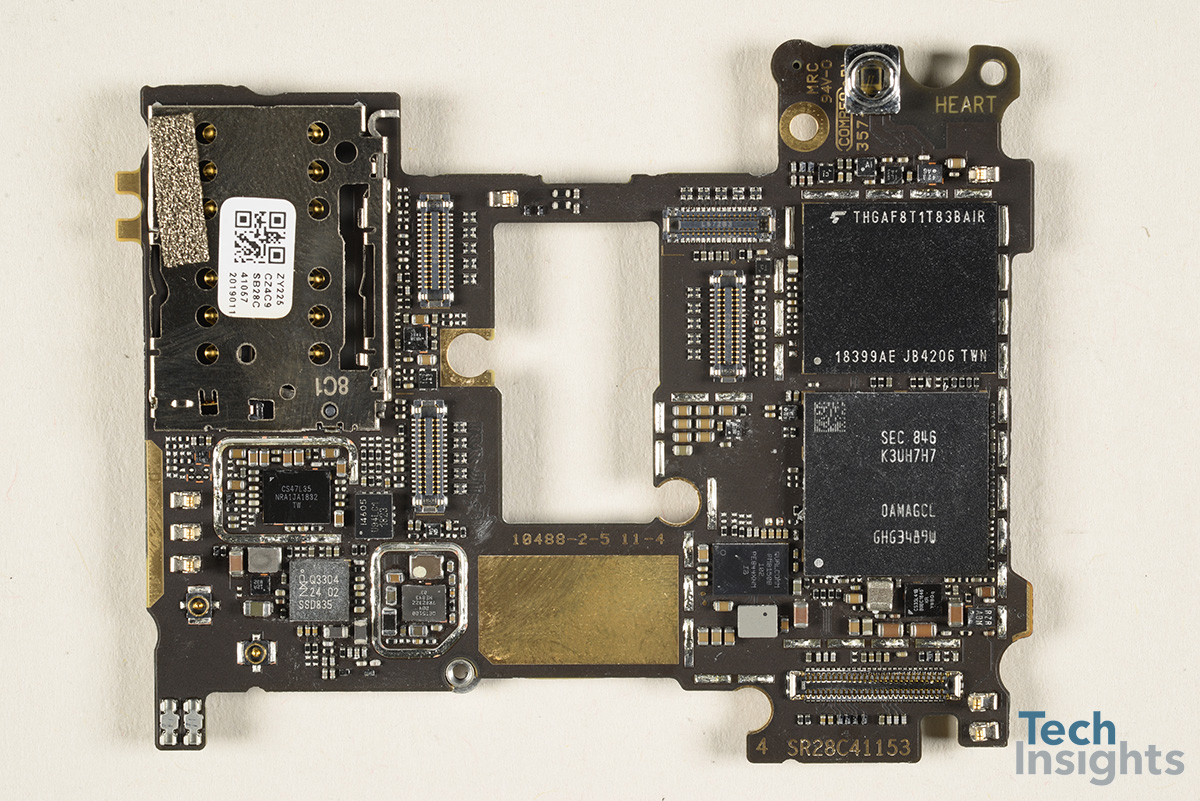 So, what about this new Snapdragon 855 processor? Qualcomm announced the processor in Hawaii last year at their invite-only Snapdragon event where they also demonstrated a 5G network with carriers like AT&T and Verizon present. But like we mentioned above, this first Lenovo Z5 Pro GT is not 5G capable, which means Lenovo may be utilizing other advanced functions from the new processor.
LPDDR4x – A New Generation Has Arrived
Below are the die photos of the Samsung 64Gb (8GB) LPDDR4X SDRAM K3UH7H70AM-AGCL. We have confirmed that it has Samsung's 2nd-generation 10nm-class (1y) LPDDR4X dies.
The Other Design Winners
Before we get to peeking at the new Snapdragon, here's a quick list of the other design winners: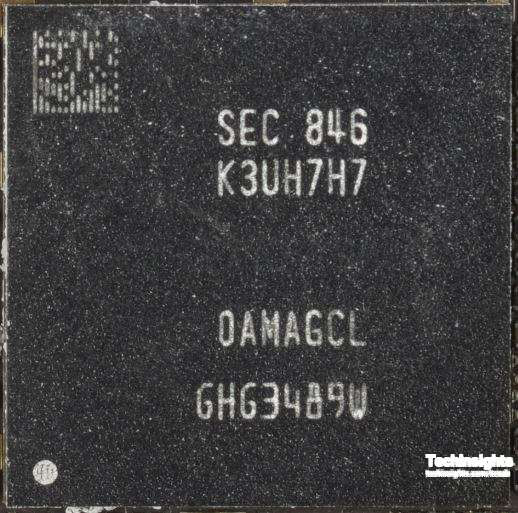 Qualcomm Snapdragon 855
The Lenovo Z5 Pro GT is the world's first mass produced smartphone powered by Qualcomm's Snapdragon 855 mobile platform. An interesting point: normally the Samsung Galaxy S series flagship smartphones are the first to market with the new Qualcomm Snapdragon platforms, especially in phones released for the US market.
The Qualcomm SM8150 Processor was found on the bottom of the Package-on-Package (PoP) assembly which consisted of the new Samsung 8 GB LPDDR4x DRAM K3UH7H70AM-AGCL on top, and the Qualcomm Snapdragon 855 SM8150 on the bottom.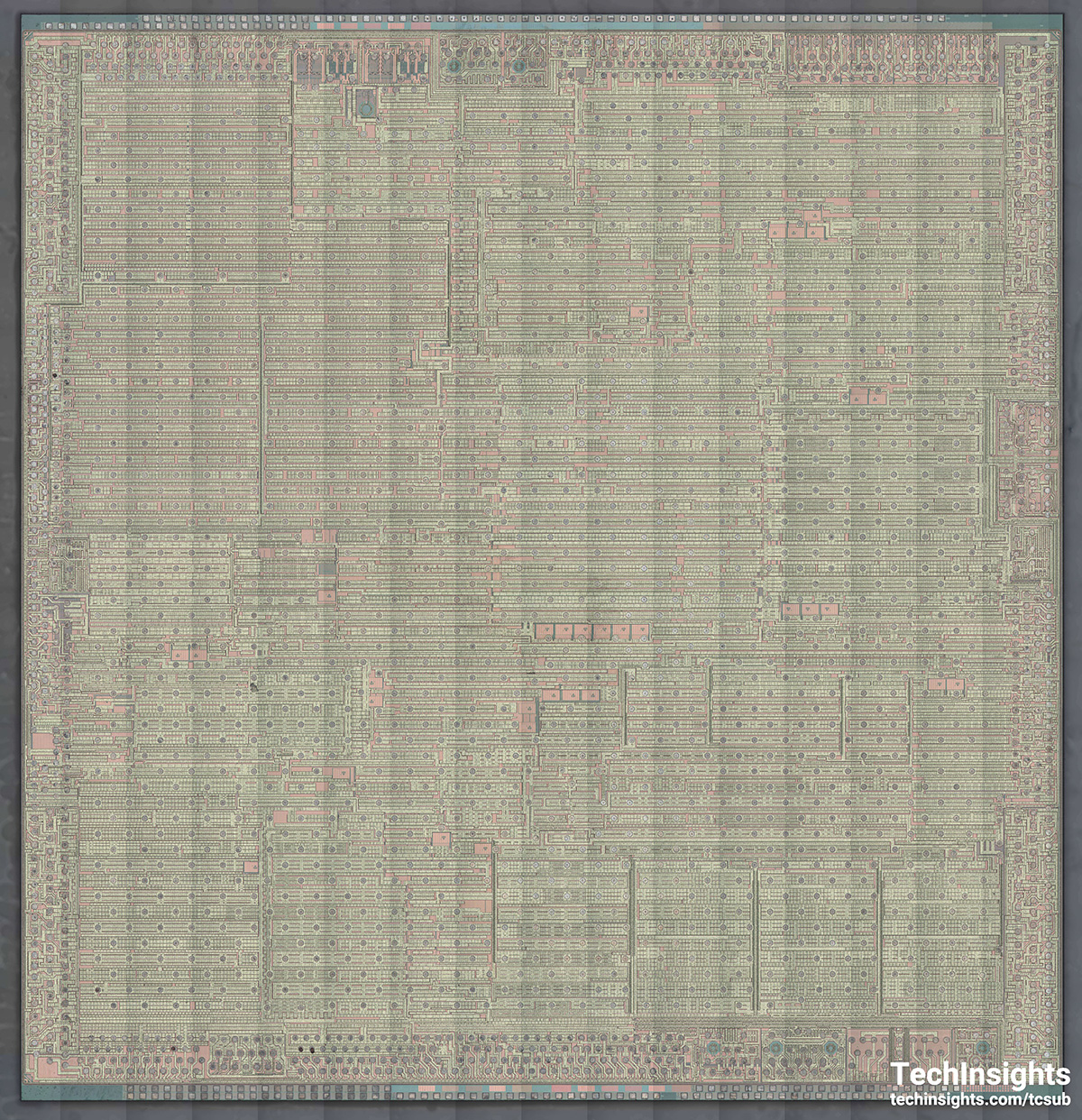 Many thanks to our lab col-sm-12 col-lgleagues for the quick turnaround and getting us the die information and die photos of the AP/Modem die HG11-PC761-2. The die size (seal) is 8.48 mm x 8.64 mm = 73.27 mm2, on the TSMC 7FF fabbed die representing a 17.9% die shrink when compared to the Samsung 10LPP fabbed Snapdragon 845 die HG11-P7872-2.
The previous Snapdragon 845, 835 and 820 processors are all built on Samsung's 10LPP FinFET (FF), 10LPE FF, and 14LPP FF process technology respectively. However, this year's Snapdragon 855 is not fabbed by Samsung, but instead by TSMC in the 7FF (7nm) process.
Audio ICs
The audio wins both go to Cirrus Logic with their CS47L35 audio codec and CS35L41B audio amplifier.
Power Management ICs
At our first glance, there are three Qualcomm power management ICS: PM8150, PM8150A, and PM8150B.
RF Front-end Modules
We found a Qorvo QM77031 and QM77033. There could be more wins for Qorvo as we progress through our Teardown.
What about the Pricing?
Before we get ready to eagerly watch the Samsung Unpacked event and lay our eyes on the Samsung Galaxy S10, Galaxy S10 Plus, and whatever else Samsung has in store for the world, we chatted with our costing manager Al Cowsky to talk about a 'What-if' scenario for the SM8150 in regard to the pricing impact of going to a smaller process node on the SM8150.
As part of our standard procedure, we have counted the pins of the SM8150, measured its package size, and even measured its die area. Using these measurements, we have estimated prices for the processor using different FinFET technologies:
|   | Process Node | Estimated Price |
| --- | --- | --- |
| Confirmed | 7 nm | $73.18 |
| What-if | 10 nm | $116.23 |
| What-if | 14 nm | $133.94 |
These estimates assume a linear progression of die dimensions to 10 and 14nm along with a proportional package size increase.
Looking Ahead
We have already started our basic floor plan analysis of the Snapdragon 855, and TechInsights will launch a Digital Floorplan Analysis report of the Qualcomm Snapdragon 855 AP/Modem die. For details of the analysis please contact us, or login to your account in TechInsights Application, to keep up to date on the reports' progress.
TechInsights expects that the Qualcomm Snapdragon 855 will be a popular platform this year in the world's leading flagship smartphones, and particularly in many that will be released at the upcoming Mobile World Congress 2019. TechInsights' Stacy Wegner and Daniel Yang will be at Mobile World Congress 2019 again this year, so be sure to follow us on our blog and on Twitter.
The authoritative information platform to the semiconductor industry.
Discover why TechInsights stands as the semiconductor industry's most trusted source for actionable, in-depth intelligence.