Conference Blog
Join TechInsights' Leading Market Analysts
at the 2023 Mobile World Congress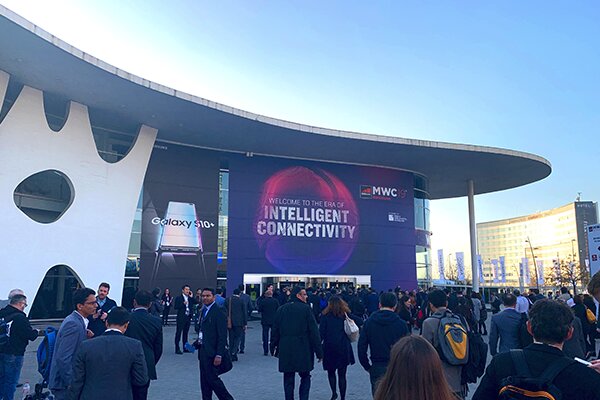 Leading market and technology analysts from TechInsights will be attending the Mobile World Congress (MWC) in Barcelona, Spain, Feb. 27 – Mar. 2, 2023. During the event, our analysts will conduct business meetings, moderate conference sessions, attend briefings, and provide media interviews.
Take advantage of this opportunity to meet with our analysts and ask questions, foster new connections, spark new business ideas or gain valuable insight from some of the top analysts within the mobile industry. The themes of this year's conference include 5G Acceleration, Reality+, OpenNet, Digital Everything, and FinTech. You don't want to miss out!
TechInsights' MWC 2023 analyst attendees include:
| Attendee | Title | Hot Topics |
| --- | --- | --- |
| Neil Mawston | Executive Director Devices | 5G, Refurbished, Foldables, E-SIM, Green/Circular |
| Abhilash Kumar | Analyst Smartphones India | Smartphones, 5G, Fold Form Factor, Local Manufacturing, Apple Growth in India, eCommerce and Smartphone ASP Connection |
| Phil Kendall | Executive Director Service Provider Group | 5G/6G, 5G Core/Standalone, Edge Cloud, O-RAN, Data Traffic, Data Monetization |
| Waseem Haider | Principal Analyst IoT, Mobile Enterprise | 5G, Mobile Private Network, Edge Computing, eSIM, Satellite IoT, IoT Connectivity, Smart City, Digital Twin, IIoT, AIoT, AR/VR/Metaverse, Foldables, 5G Laptops |
| Christopher Taylor | Director of RF & Wireless Components | RF Front-End Integration Trends, NR, mmW |
| Roger Lanctot | Director Automotive Connected Mobility | Automotive Autonomous Vehicles, Connected Mobility |
| Stacy Wagner | Senior Technical Analyst | Teardown analysis of Smartphones, Foldables, Wearables, AR/VR/XR |
Table 1: TechInsights' MWC 2023 analyst attendees.
Some of the questions that our Mobile, Components, Automotive and UX analysts will be addressing include:
As 5G passes 1 billion users, what does 2023 hold in terms of use cases, revenue and profits for operators? What opportunities will wider deployment of 5G Standalone services bring for vertical solutions and more advanced consumer applications?
How long before the smartphone replacement cycle reaches 50 months? What impact will this have on the total volumes sold?
How well will smart rings and other wearable form factors meet the digital health needs of consumers?
Will Apple finally disrupt the mixed reality AR/VR space in 2023? Will consumer use cases still trail enterprise adoption in VR?
How will mobile component companies cope with structural price increases by semiconductor foundries? What new innovations will fuel chip companies' growth and help them address new markets beyond mobile?
How fast will foldable devices penetrate the consumer market? Enterprise?
What are the remaining roadblocks to IoT delivering on its vision? Can we expect more consolidation in the hardware business?
What consumer needs/pain points and use cases will drive mainstream adoption of wearables such as smart glasses, apparel, and accessories?
Schedule a meeting, briefing or media interview with our analysts.
About MWC
MWC is the largest mobile event in the world, bringing together the latest innovations and leading-edge technology alongside today's most influential visionaries. The GSMA MWC series (formally known as Mobile World Congress) incorporates a thought-leadership conference featuring prominent executives representing global mobile operators, device manufacturers, technology providers, vendors, and content owners.
Sign up for latest analysis, news and insights from TechInsights!
Stay informed about TechInsights' products, services, and events. Email collection adheres to TechInsights' Privacy Policy.
Revealing the innovations others cannot inside advanced technology products
Contact
General Inquiries
1-888-666-8888
1891 Robertson Rd #500, Nepean, ON K2H 5B7
Copyright © 2023 TechInsights Inc. All rights reserved.