THE HIGHEST- RATED SUPPLIERS OF TEST CONNECTIVITY SYSTEMS ⃰ - PROBE CARD SUPPLIERS
2023 Top Probe Card Suppliers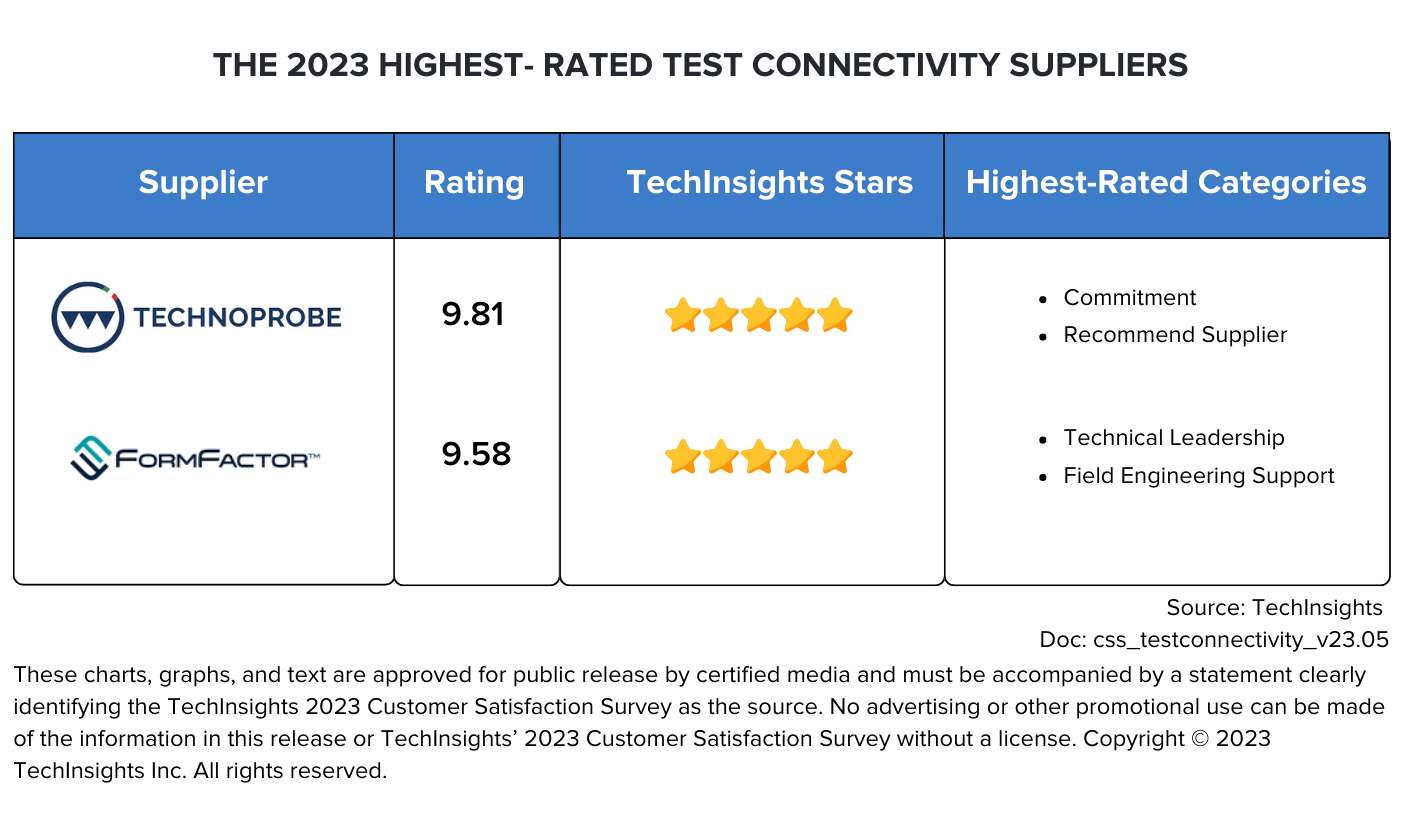 Technoprobe and FormFactor earn 5 Stars from customers as the 2023 Highest-Rated Test Connectivity Suppliers in the TechInsights Customer Satisfaction Survey. Technoprobe claimed the top spot for a sixth year in a row earning its highest-rated categories in Commitment and Recommend Supplier. FormFactor took second place with an increase of 29 basis points earning its highest-rated categories in Technical Leadership and Field Engineering Support.
Congratulations to the 2023 highest-rated suppliers of Test Connectivity Systems below who received ratings from 42 different companies.
The TechInsights Rating Scale
9 to 10
8.5 to <9
8 to <8.5
7.5 to <8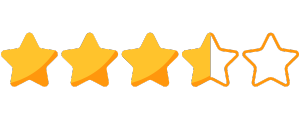 7 to <7.5
About the 2023 TechInsights Customer Satisfaction Survey
TechInsights received feedback from more than 60% of the chip market and 66% of subsystems customers for this year's survey. The survey spans 2 ½ months and covers five languages. Worldwide participants were asked to rate equipment suppliers among 14 categories based on three key factors: supplier performance, customer service, and product performance. 1,859 surveys were returned, resulting in 25,489 total responses.
The TechInsights annual Customer Satisfaction Survey is the only publicly available opportunity since 1988 for customers to provide feedback for suppliers of: semiconductor equipment and subsystems. The 10 BEST and THE BEST awards provide special recognition to suppliers that are rated highest by their customers.
The authoritative information platform to the semiconductor industry.
Discover why TechInsights stands as the semiconductor industry's most trusted source for actionable, in-depth intelligence.