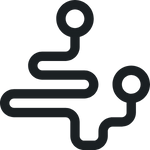 Logic Subscriptions
Reliable, accurate, up-to-date competitive intelligence helps you plan before your next investment.
Detailed coverage and analysis of major events across a variety of manufacturers to help you plot the right development course and produce best-in-class products.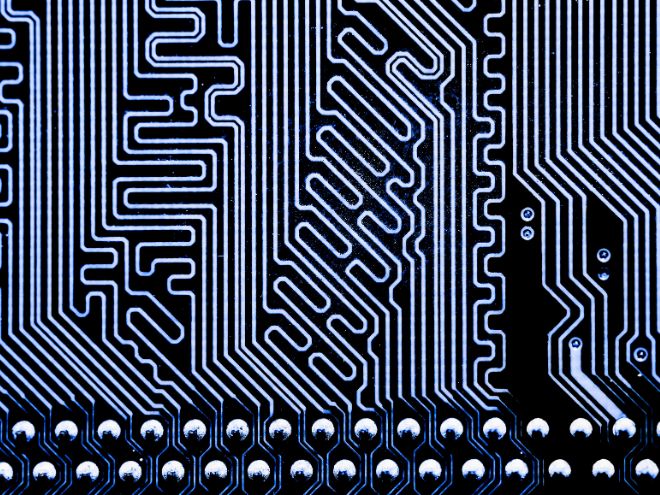 Every foundry and fabless company have their own DTCO teams to ensure the design is optimized and differentiated to the intended target application. TechInsights suite of logic products provides insight into some of these interactions and factors.
The Logic Advantage
Logic subscription channels collectively provide information to help understand company's DTCO (Design Technology CoOptimization) decisions and compromises. Our unique combination of deep semiconductor industry contacts, data analytics, with databases and information libraries that reach back seven decades, combined with our locations in the world's technology hot-spots make us perfectly suited for the development of the world's most distinguished semiconductor market research.
Logic Reverse Engineering Channels
Focused on leading-edge SoCs, typically high volume first-to-market devices produced by leading fabless, IDMs and foundries
Selections are also made based on the products that support technology benchmarking and evolution analysis across technology, company and their products
Enable competitive analysis to help understand some of the DTCO architecture decisions and compromises and market dynamics that help differentiate these products
Understand all aspects of advanced logic technologies, gain visibility into the competition's historical – and anticipated – approach, and make better next-node technology choices.
See the complete picture of process technology and DC performance. Understand the process, see the performance, spot the trends.
A high-level view of SoC design quality, focusing on leading-edge APU, CPU, GPU, AI accelerator, FPGA, baseband / connectivity, VPU, advanced MCU components, plus emerging applications such as AR and vision processing SoCs.
(Requires a subscription to Digital Floorplan Analysis or Process Flow Analysis)
Provides tools with which to query TechInsights data, conduct independent analysis, perform comparisons, and create visualizations using data from multiple channels within the Logic vertical. Data is aggregated from reports within the Digital Floorplan or Process Flow Analysis channel to enable customers to create their own analysis and curation.
(Requires a subscription to Process & Advanced Packaging)
Enhance your Advanced Process & Packaging subscription with Process Flow Analysis (PFA), Process Flow Full Emulation (PFF), and more.
Focused on high volume first-to-market SoCs on leading fabless / foundry combinations, this subscription provides standard cell analysis and layout analysis on multiple areas of leading-edge SoCs.
10 reports, ~5 reports refreshed annually, studying the last 3 technology generations by company and across companies: TSMC, Samsung, Intel.
GDS layout extraction of key standard cells used in multiple areas of the leading-edge SoCs , focused on high volume first-to-market SoCs on leading fabless/foundry combinations. 16-20 standard cells extracted, schematics and GDS layout showing local routing . Image sets delivered as pdf report and GDSII files for each cell.
Logic Market Analysis Channels
Our core coverage is of processors and SoCs for servers, PCs, supercomputers (HPC), smartphones, wearables, embedded systems, IoT devices, communications and networking equipment, and advanced automotive applications. We also cover licensable and open-source cores for CPU, DSP, graphics, and other functions. Many of our recent articles cover AI accelerators for cloud, edge, automotive, mobile, and IoT.
This industry-leading weekly journal covers new Microprocessors and SoCs, providing insight into their target application and market, and differentiation from their competitive products. This will expand your access to more of the information you need to compete globally and enhance your ability to make fact-based decisions that will impact your business faster and more effectively.
This subscription provides the detailed market information needed to sort out the complexities of the communications semiconductor market. With this analysis, chip vendors, investors, and OEMs will readily see how big the mature product markets are and how fast the emerging categories are growing.
This annual subscription is updated quarterly and covers hardware technologies and products from more than 55 companies. The 300+ page report provides deep technology analysis and head-to-head product comparisons, as well as analysis of company prospects in this rapidly developing market segment. We explain which products will win designs, and why. TechInsights' unique technology analysis provides a forward-looking view, helping sort through competing claims and products.
Sign up for latest analysis, news and insights from TechInsights!
Stay informed about TechInsights' products, services, and events. Email collection adheres to TechInsights' Privacy Policy.
Revealing the innovations others cannot inside advanced technology products
Contact
General Inquiries
1-888-666-8888
1891 Robertson Rd #500, Nepean, ON K2H 5B7
Copyright © 2023 TechInsights Inc. All rights reserved.