Product Code
PEF-2005-802
Product Item Code
POB-INN3370C-H302-TL
Device Manufacturer
Power Integrations Inc
Channel
Power Semiconductor - Power Essentials
Image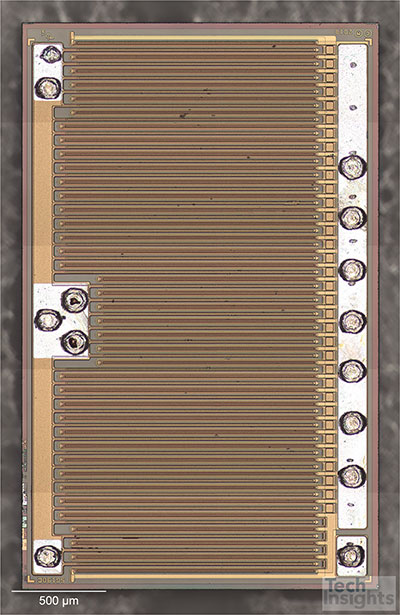 This report presents a Power Essentials analysis of the Power Integrations INN3370C-H302-TL InnoSwitch3-Pro Family with PowiGaNTM technology. The INN3370C-H302-TL is a 750 V digitally controllable (via an I2C interface), off-line, constant voltage/constant current CV/CC Quasi-Resonant (QR) flyback switch integrated circuit (IC). The device combines a high-voltage (HV) 750 V power GaN normally-on high electron mobility transistor (HEMT) switch with a silicon (Si) MOSFET in a cascode configuration. The integrated device includes two controller ASIC dies.
Get regular, succinct analysis of emerging power process semiconductor products
Fact-based analysis of emerging power semiconductor technologies using Gallium Nitride (GaN) and Silicon Carbide (Sic), and innovative, competing use of Silicon (Si).
Search our analysis and website
Don't miss another update from TechInsights.
All our latest content updates sent to you a few times a month.