Webinar
The Rise of Automotive Subscriptions
On the Road to Industry Evolution
The Rise of Automotive Subscriptions
June 22 10:00 a.m. JST (Session 01)
The Rise of Automotive Subscriptions
June 22 10:00 a.m. EST (Session 02)
The automotive industry is inexorably moving toward a subscription-based business model. This evolutionary process is playing out in the new and used car markets and in the shared mobility and public transit sectors with the goal of delivering fully integrated transportation solutions capable of delivering on the vision of mobility as a service. This webinar will review the progress toward this vision thus far, the barriers to adoption, and the emerging opportunities for car makers, service providers, and other market sectors.
Register for The Rise of Automotive Subscriptions to get exclusive insight into:
The pivot from ownership to shared mindset among consumers.
How used and new car subscription services have evolved among OEMs and third-party operators
Lessons and best practices learned by OEMs offering subscriptions
How ride-hail and car share operators are adapting to this evolving market and their levels of progress
The mobility as a service (MaaS) transition—where, when, and how it's happening
Join TechInsights' Director, Automotive Connected Mobility, Roger Lanctot and leading Industry Analyst Nicole Schlosser as they present The Rise of Automotive Subscriptions webinar with two sessions: June 22, 10:00 a.m. JST and 10:00 a.m. EST.
About the Speakers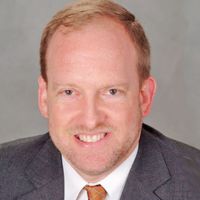 Roger Lanctot - Director, Automotive Connected Mobility
As a director in the global automotive practice, Roger Lanctot has a powerful voice in the definition of future trends in automotive safety, powertrain, and infotainment systems. Roger draws from more than 30 years' experience in the technology industry as an analyst, journalist, and consultant. Roger has conducted and participated in major industry studies, created new research products and services, and advised clients on strategy and competitive issues throughout his career. His privileged relationships and extraordinary connectedness help keep TechInsights in the forefront of industry thought leadership.
Roger is a prolific blogger and frequent keynote speaker at industry events. He is on the advisory boards of AutomobilityLA (part of the L.A. Auto Show), MaaS America, the Car Sharing Association, and the ITU's Future Networked Car event (which takes place annually at the Geneva Motor Show). Roger's industry leadership has been recognized by induction in the TU-Auto Hall of Fame (Informa).
Nicole Schlosser – Industry Analyst, Automotive
Nicole Schlosser is an Industry Analyst with TechInsights' Automotive Connected Mobility service. Prior to joining TechInsights, she had over 10 years' experience as a writer and editor on a wide range of transportation and sustainability topics. At TechInsights, Nicole focuses on all aspects of the fast-growing mobility services market, including car sharing and ride hailing. Nicole holds a master's degree in creative writing from St. Mary's College of California.
The authoritative information platform to the semiconductor industry.
Discover why TechInsights stands as the semiconductor industry's most trusted source for actionable, in-depth intelligence.