Webinar
The Samsung Galaxy S23 Ultra - Inside the Flagship Device
The must-attend event of the year: our exclusive Samsung Keynote presented in a first of its kind, multifaceted TechInsights analysis of the flagship device.
Flagship device releases are highly anticipated events in the smartphone market. With Samsung announcing the release of the Galaxy S23 flagship series in early February, smartphone enthusiasts have covered significant ground in analyzing everything a smartphone user would care for.
But that just scratching the surface. We know you need and want more in-depth analysis. At TechInsights, experts have been busy analyzing what is inside the Samsung Galaxy S23 Ultra to go past surface-level findings and discover the components, technology, and innovation inside the device.
In this exclusive webinar, our experts deliver an in-depth analysis of the components within this device, highlight what changed from previous versions, and forecast how this might impact other smartphone and parts manufacturers. Our market analysts also share their forecasts and industry insights for Samsung and other industry leaders within the ever-competitive smartphone marketplace.
This exclusive keynote event covers:
An in-depth look inside the Samsung Galaxy S23 Ultra with our Consumer Electronics Subject Matter Expert, Stacy Wegner.
Insights into the camera and imaging system of the device with our Image Sensor Subject Matter Expert, John Scott Thomas, PhD.
A discussion on whether the new Galaxy S23 Ultra can reverse the recent downtrends for Samsung with our Market Analysts, Gina Luk and Neil Mawston.
Review how key semiconductor verticals and Galaxy S23 suppliers will be impacted by the downturn with our Forecasting Analyst, Taylor St. Germain.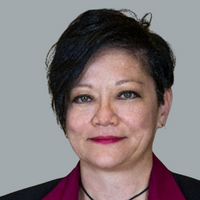 Stacy Wegner
Senior Technology Analyst
Stacy Wegner is the Senior Technology Analyst at TechInsights' Teardown division, responsible for ensuring the highly technical data produced by our analysts is transformed into consumable competitive intelligence. Stacy has an extensive background in advanced technology devices, marketplace analysis, and TechInsights' products and practices.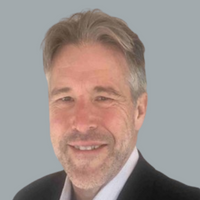 John Scott-Thomas, PhD
Image Sensor Subject Matter Expert
John Scott-Thomas is the Image Sensor Subject Matter Expert at TechInsights. He has worked in the semiconductor field for over 30 years. He completed his graduate work in device physics studying at MIT, looking at quantum effects in ultra-small (at the time) transistors. He worked as an analog designer and design team manager at a CMOS image sensor start-up for six years. John works in analog electronics, specializing in CMOS imagers and displays. His work is in both intellectual property and the technical analysis of current products. He has authored several technical papers and is the inventor of numerous CMOS imager patents.
Gina Luk
Director for Enterprise Research
Gina Luk is the Director for Enterprise Research. Gina leads the Mobile Workforce and IoT Strategies and advises all aspects of the enterprise mobile and wireless ecosystem, from 5G and IoT, to SaaS, mobile security, B2B mobile devices, and Enterprise & SMB value-added solutions. Gina has led and managed Telecom consulting projects across multiple geographies. Regularly quoted in blogs and international press, she is a thought leader in the Enterprise wireless technology domain and has been a judge for GSMA GLOMO Enterprise Awards for the past 6 years.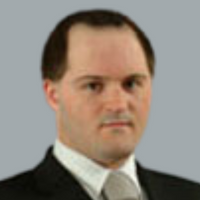 Neil Mawston
Executive Director, Global Wireless Practice
Neil Mawston is Executive Director, Global Wireless Practice. Neil delivers world-class analysis, unique insight, and decisive recommendations to the mobile industry worldwide. He is a recognized authority on future smartphone and wearable trends. He has led authoritative projects into 6G devices, technology tracking, market share forecasting, financial metrics, and user segmentation. Neil is regularly quoted in global press and social media, including the WSJ, FT, BBC, CNBC, SCMP, and many others. Inducted into the Power 50 Mobile Industry Awards in 2008, Neil is an accredited judge for the prestigious MWC GLOMO Global Mobile Awards and the innovative App Developer Awards.
Taylor St. Germain
Forecasting Analyst
Taylor St. Germain is a Forecasting Analyst at TechInsights. Prior to TechInsights, Taylor was an economic analyst and business consultant. Taylor worked with Fortune 500 companies, trade associations, and small business to provide economic intelligence to drive strategic and profitable business decisions. Throughout this time, Taylor was also a keynote speaker that traveled the US delivering custom presentations to organizations to help them better navigate the economic cycle now and in the future.
Make informed business decisions faster and with greater confidence
Gain sample access to the world's most trusted source of actionable, in-depth intelligence related to semiconductor innovation and surrounding markets.
The authoritative information platform to the semiconductor industry.
Discover why TechInsights stands as the semiconductor industry's most trusted source for actionable, in-depth intelligence.